4 Unique Things to Do in Toronto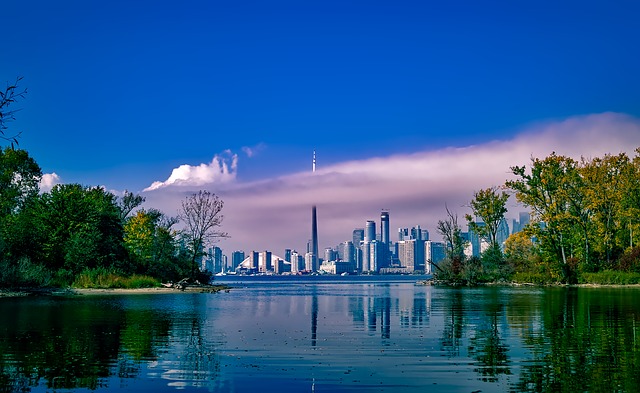 Toronto's name comes from a Huron word meaning "meeting place", which is quite appropriate. Toronto is Canada's largest city and the fourth largest city in North America. It's also the capital of the province of Ontario. The city is abuzz most days of the week, regardless of the season. There are numerous activities to do if you have a day or two to spend. There are many well-known places to visit in Toronto, but there are also some lesser-known and more unique places that you should check out.
4 Unique Things to Do in Toronto
A Bygone Era: The Distillery District
I first glimpsed the Distillery District through the window of a train as I was arriving at Toronto's transportation hub, Union Station. What I discovered felt like a well-kept secret. The Distillery District is a commercial and residential district that is Toronto's only pedestrian village.
Located east of downtown, it contains more than 80 shops, boutiques, cafés, and restaurants housed in exquisite Victorian era buildings of the former Gooderham and Worts Distillery. With streets named Tank House Lane, Gristmill Lane and Pure Spirits Mews enticing one to look around, you might think it is all about alcohol… but it's not!
When you enter the area, you feel like you have stepped back in time. In warm weather, the patios of several cafes and restaurants beckon for you to take a seat. Events are held in every season, like music festivals and Sunday markets. The famous annual Christmas Market is running from November 18-December 22, 2016. It is a great place to visit for all ages.
Hours:  M – W 10am-7pm / Th – Sat 10am-8pm / Sun 11am-6pm
Christmas Market: Daily, 10 am to 9 pm (Fri-Sun admission $6, weekdays free)
Surface parking available. Easy access by public transit.
Walk This Way: The Bata Shoe Museum
Most large cities have museums, some more traditional than others. In Toronto, there is a museum about shoes! The Bata Shoe Museum isn't just about fashion. Many shoes are strictly utilitarian, while others are for fashion. A great deal of research has gone into presenting fashion lore and historical research at the Bata Shoe Museum. In 1995, the 39,000-sq. ft. building was opened. It displays over a 1,000 shoes and artifacts (from a collection of 13,000).
The collection was started by Sonja Bata in the 1940s. She travelled the world looking for footwear of every description. The collection reflects 4,500 years of history. Four galleries celebrate the style of function and footwear. There is even a semi-permanent exhibition of celebrity footwear. This museum is a must see, unique place to visit.
Hours: M-Sat 10am-5pm / Sun 12pm-5pm
Admission: Adults $14, family package available
Surface parking available. Easy access by public transit.
The PATH: Getting Around
Toronto is a large city with an easy-to-use transit system and typical surface parking. Another way to get around is of course… with your feet! Many people do not enjoy the hustle and bustle of automobiles. Couple that with high humidity in the summer and cold and snow in the winter and people often retreat indoors. Here is where the PATH comes in handy.
The PATH is linked to public transit and is the largest underground shopping complex in the world. It has over 18 miles (30 kilometers) of shopping, services and entertainment. Approximately 200,000 commuters use the PATH on any given business day. While they are heading to their place of employment you can be enjoying the area.
Major tourist attractions are also connected to the path. After visits to the many unique shops and businesses, there are lots of great places to stop for a quick snack or a sit-down meal.
Note: On weekends, the PATH is still open for getting place to place, although many retailers are closed.
Natural Wonders: High Park
City girl or country girl, everyone at some time needs some peace and quiet. Just as New York City has Central Park, Toronto has the beautiful High Park. In 1873 John Howard deeded his property to the
City for use as a public park. Today, the park covers 399 acres to the west of downtown. It boasts hiking trails, sports facilities, diverse vegetation, lakefront, a dog park, zoo, playground, greenhouses, picnic areas and eateries. An oasis in a concrete jungle.
The park is easily accessible by public transit. There is also parking available. There is no entrance fee to the park or the zoo.
Zoo is open 7:00am to dusk
Toronto is a very diverse city with plenty for everyone to enjoy, even those things a little less known!
4 Unique Things to Do in Toronto Related Reading
7 Reasons to Visit Toronto for a City Break
Discovering Toronto's Beauty Scene
Have you traveled to Toronto, Canada? How was your trip? Email us at [email protected] for information about sharing your experience and advice with the Pink Pangea community. We can't wait to hear from you.
Photo credits for 4 Unique Things to Do in Toronto by Jessica Shen.