Cafe-Hopping Like a Local in Toulouse, France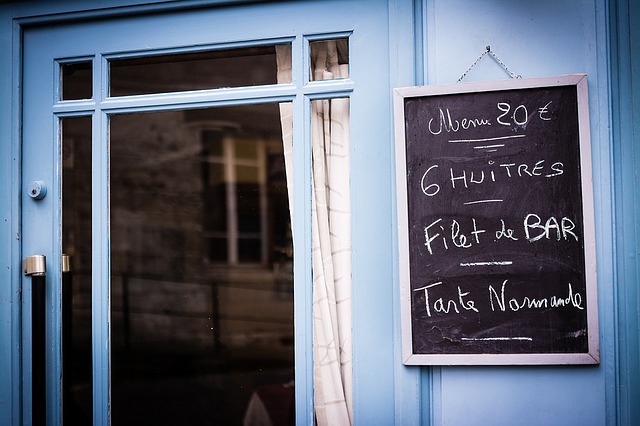 Walking down the street in any French city, from Paris to Lyon to Toulouse, you will come across a number of café-bars. You will also witness people sitting, chatting, sipping coffees, smoking, and simply enjoying the moment. This, my friends, is France's café culture. Locals and visitors in France flock to cafes to soak up the café-bars' unique atmosphere. You may find older Frenchmen raucously discussing the latest, a well-dressed woman smoking a cigarette while engrossed in a novel, or a group of friends jovially laughing over a glass of wine or beer. Here are some tips for how to café-dwell in France like a true local.
Don't wait around to be seated
There are typically no hosts or hostesses at a French café-bar, so you don't need to stand and wait for someone to seat you. I had the biggest problem getting used to this, as I could never be sure that all cafes were like this. The best thing to do is to simply walk up and have a seat. Soon enough, a server will come up to you and take your order.
Remember to say bonjour to your server
As is customary in France (and typically all places!), it is expected that you use your manners and greet the person who will be taking your order and bringing you your drinks. If you don't greet your server, he or she may feel a bit offended, and it may actually take quite some time before you see the drink you've ordered! No matter where you are, always remember to show courtesy in France and in the café with the four magic words:
Bonjour (Hello)
Au revoir (Goodbye)
S'il vous plaît (Please)
Merci (Thank you)
Take your time
Café culture in France is all about taking the time to truly enjoy the moment. Whether you are alone, with a romantic interest, or out with friends, there is no need to rush. Something I really love about France's café culture is that you are never hurried to finish your drink and pay your tab. Here, your server won't interrupt you every few minutes asking how everything is going. Instead, you are left with your drink and given adequate time (and then some!) to leisurely enjoy the moment.
Tips are included
One of the main questions that foreign café-goers have is whether or not to leave a tip. In France, the tip charge will have already been added into the total that shows up on your bill. In other words, if you have a coffee and your total comes to €2, you are only expected to leave €2. If you've found the service to be exceptional, then by all means leave a little extra something. I usually just round up. For example, if the total comes to €2.70, I'll usually just round up with a simple €3.
If you ever find yourself in the delightful city of Toulouse, here are some of my top choices for cozy cafes:
La Fiancée
Close to Toulouse's main Capitole area, I discovered La Fiancée by chance as I was wandering through the city's narrow, winding streets. As you enter, you are greeted with the scent of delicious coffee. Depending on whether you want to sit down or order your coffee to take away, you can either order the coffee at the bar, or head on up the narrow staircase to the upstairs loft dining area. Although a bit on the pricier side, the lattes at La Fiancée are just so delicious. I tend to come here if I want to treat myself. The café is also a restaurant, and their lunches are oh-so-good. Be sure to call ahead and make a reservation if you want to enjoy lunch chez La Fiancée (they speak English)!
Address: 54 rue Peyrolières, 31000 Toulouse
Bar du Matin
Bar du Matin is one my favorite cafes in the world. I always feel so happy and comfortable there, and everyone who works here is exceptionally warm and kind. Whether you're in the mood to meet a friend for a café crème, to join an acquaintance for an after-work aperitif, or to simply read a good book, you will feel perfectly at home. This place is also so quintessentially French. The outside patio is full of the typical French white tables with cream-colored wooden chairs. On a quiet weekday afternoon, you'll find older men stopping by to discuss and argue about the latest political events. This café is typically packed during the hour of the aperitif (the after-work, before-dinner drink) as well as on Saturdays, so you should feel particularly lucky to catch one of those highly-sought-after tables.
Address: 16 Place des Carmes, 31000 Toulouse
Café Den
I've lost count of how many times I've gone to Café Den to spend some quality time reading or writing. I was initially drawn to the café by its convenient downtown location (in the popular shopping center – l'Espace Saint Georges) – but I returned because of how much I adored their lattés. It can be difficult to find the same rich and milky lattés that I love, but Café Den never, ever disappoints. Their pastry case is also worth writing home about.
Address: Centre Commercial Espace Saint Georges, 15bis Rue du Rempart Saint-Etienne, 31000 Toulouse