Skiing in France: 5 Things I Wish I Knew Before My Trip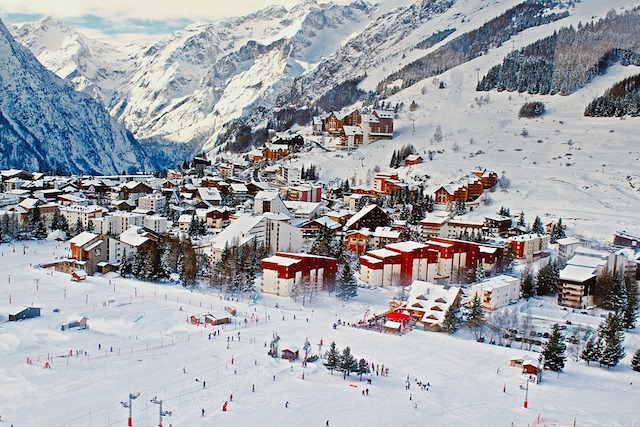 Skiing in France is absolutely incredible. There aren't enough words describe the wonder of it. The views are phenomenal, the hills are fantastic and the food is, well, French food.
The first time I went skiing in France was while I was part of a cultural exchange program. I flew into Paris, hopped on a train to Dijon and then drove four hours to Tignes. I honestly don't remember much of the experience. I was jetlagged and dealing with a language barrier. It was a fantastic experience, and I had bragging rights of being the first person in my family to go skiing in Europe (something my father was less than pleased about).
The second time I went, it was four years later and I was with my family. I saw my host family, reminisced about old times, and took a day trip to Mont Blanc for some awesome French skiing (my father was finally able to say he had gone skiing in Europe as well). It was a wonderful bonding experience, even though it didn't necessarily go as planned.
Here are five things I wish I did know before skiing in France.
1. The French take skiing very, very, seriously.
I grew up going skiing in Canada. Yes, we have some sweet hills, my particular favourite being Le Massif in Quebec, but we don't generally have the length or vertical drop of a typical French mountain. I was used to smaller hills, skiing continuously for a maximum of five minutes. So, when we started going down a hill and didn't stop for 10 minutes, my legs were burning! When I asked if we could start taking quick breathers, the French people looked at me like I had three heads and was breathing fire. This was just something that wasn't done – when you ski, you ski. When you break, you break in the chalet with some chocolat chaud and raclette. It's all or nothing when you ski with the French, so you better make sure you're in shape!
2. It's a lifestyle.
Many families have chalets in ski towns that have been around for centuries. When you take a ski vacation it's your life for the week or two you're there. Get ready to ski until you can't anymore, all day, everyday. Considering that I had never lived the French life before, it was quite the relaxing introduction. Dealing with jet lag and a language barrier couldn't be easier when you're eating Pizza a la Savoyard after a hard day of skiing.
3. Bring medication.
This one sounds a bit weird, I know, but looking for medication in a different language when you're in pain is incredibly difficult. After the first day of skiing, my calves had locked up so badly that I could barely move. Thankfully, my host father had anticipated this and had brought some muscle relaxant cream, but to be on the safe side, bring some painkillers and muscle relaxant. It could very well help make or break your ski vacation!
4. Ski villages are for real.
You know those really cute ski villages in advertisement? They're real! I was used to the commercial ski villages at the base of a mountain with really big hotels (like Westin or Fairmont). So, when I got to France and I saw the cute ski villages at the bases of mountains, it was so exciting! Yes, there are a few more condo and apartment buildings, but the cozy, comfy feeling is still there. A quick recommendation: when going to a bar, try a Kir. Très délicieux.
5. Just relax.
While I was in France, I was too busy trying to do and see everything I could. I tried as much food as I could, and I tried to go down as many runs as I could, but I didn't find time to just soak up the experience. Before I was able to enjoy my time or the views, it was over. So that's my advice to you–when you're at the top of a mountain, take a deep breath and absorb the moment.
Skiing in France spoiled me, with the good food and incredible hills, and it also made me thankful for what I had back home. The next time that you go skiing in France, remember to eat well, take care of yourself and breathe deeply
Skiing in France: 5 Things I Wish I Knew Before My Trip Related Reading
Skiing in the Alps: 10 Things Women Shouldn't Leave Home Without
Daring to Fly in the Swiss Alps
Have you traveled to the Alps? Email us at [email protected]pinkpangea.com to share your experience and advice with the Pink Pangea community. We can't wait to hear from you!