48 Hours in Granada, Nicaragua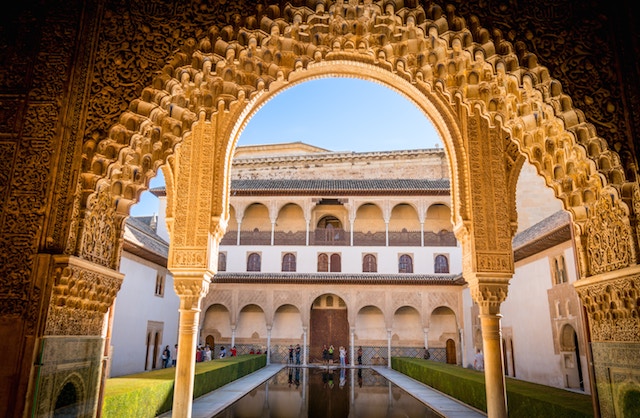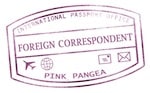 Granada Nicaragua, in my opinion, is one of the most beautiful cities in Central America. Situated on the shores of Lake Nicaragua, it seems to have a little something for everyone, whether you are a lover of art, culture, food, shopping, nature, or drinking Nica Libres and dancing the night away. If you plan to travel Nicaragua, here are my suggestions for two days in Granada:
48 Hours in Granada Nicaragua
Accomodation
Hostels and hotels are plentiful in this city. For those on a backpacker's budget, like myself, one good choice is Hostel Oasis. Big, clean, and centrally located, with dorm beds at $9 per night, it offers a large number of tours and shuttles, a helpful staff, free towel and movie rental, free water refills, an open kitchen, a pool, free coffee and tea, and, best of all, a free breakfast with as many pancakes as you can eat, topped with bananas and maple syrup.
Day One
Should you stay at Hostel Oasis, I recommend you start off your first day with a healthy portion of free pancakes. If you stay somewhere else or pancakes aren't your cup of tea, restaurants and cafes are plentiful. One I enjoyed is Cafe Blue, which offers both Nicaraguan- and American-style breakfasts.
48 Hours in Granada Nicaragua
Morning
Spend your first morning walking around Granada, getting to know it a little. Use a map, or don't; there are plenty of landmarks that make it easy to orient yourself. If it's cathedrals that spark your interest, you can spot their towers and domes over the terracotta rooftops and make your way toward them. Among the cathedrals are Catedral de Granada, the most prevalent, looming over the Central Park; Iglesia de Guadalupe, towards the lakeside park; and Iglesia de Xalteva, west of the others.
Museums and art galleries are also easy to stumble upon. If you enjoy art and culture, one interesting spot is Casa de los Tres Mundos, an arts center and foundation that supports cultural projects. There is a studio on site, and a small shop where the artists display and sell their work. Another is Centro Cultural Convento de San Francisco, an old convent turned into a cultural center with a variety of exhibitions, including paintings, historical objects and Pre-Columbian statues. Apart from the art and artifacts, it's a very pleasant, peaceful space, with breezy, grassy courtyards studded with tall palm trees.
Lunch
A good spot for lunch is the Garden Cafe, with a nice shady courtyard, reasonable prices, and a great selection of salads and sandwiches. It's also a great spot to just sit and catch up on emails, or relax with a book or a cold drink. It also offers a small souvenir shop with fairly traded goods. A similar, more extensive artisan market is across the street from Hostal la Libertad, on Calle 14 de Septiembre.
Afternoon
In the afternoon, if you're feeling mellow, find a shady bench in the Central Park and read, write, or just soak it all in. Men pushing carts full of ice cream, ringing rows of brass bells, women selling cashews who call you "mi amor," cooing pigeons, the clatter of horse hooves on the pavement from one of the many carriages offered for tourists (I implore you not to take them. Horses' hooves and joints are not meant for the unforgiving city streets). Around 4:30-5 PM, make your way to Iglesia la Merced. Pay one dollar (25 cordobas) and climb the narrow spiral staircase to the bell tower for stunning views of the city. Linger to watch the sun set over the hills and Iglesia de Xalteva.
Dinner
If you want to eat out, peruse the streets near the Central Park or Calle la Libertad, also called "Gringo Street." If you opt for the cheaper method of cooking your meal, Calle Atravesada boasts numerous market stalls piled with brightly colored fruits, vegetables, and, hanging above the produce, for the knowledgeable or adventurous, small plastic bags filled with mysterious pastes, sauces and spices. On the same street there is also a supermarket.
If you decide to indulge in Granada's nightlife, bars and clubs are easy to find on and around Gringo Street. Nectar is on the classier end, O'Shea's is your basic Irish pub, Reilly's has ladies' nights and a dance floor, and Imagine is a bar and restaurant dedicated to John Lennon and usually has live music.
48 Hours in Granada Nicaragua
Day Two
Depending how you spent your night, head to the lakeside park at the end of Calle la Libertad in the late morning or early afternoon. When you arrive at the windy beachside walkway lined with palm trees, you'll most likely be bombarded by men offering boat tours and showing you laminated pieces of paper containing faded photos of Las Isletas, a series of small islands populated by a variety of birds and monkeys. If you choose to, make someone's day and pay them around $15 to take you out in the choppy, white-capped waters and around the islands. If you prefer something more organized, your hostel or hotel can also arrange a tour.
Another option for your second day in Granada is a day trip to Laguna Apoyo, a beautiful lake about 20 minutes west of Granada. Take a shuttle there in the morning and spend the day floating, kayaking, swimming, and lounging. This tour can also be arranged by your hostel or hotel.
Dinner
Whichever day trip you choose, you'll easily be back in Granada by dinnertime. Cook a meal, find some street food, relax in one of Gringo Street's outdoor seating areas, or treat yourself to a delicious meal at Kanpai, a Japanese restaurant across the street from Hostel Oasis. Their menu includes sushi, tempura, gyoza, and a number of stir fry dishes. The mojitos might be the best I've ever had. After dinner, have another night out on the town, a quiet night in, or find the local cinema.
An important note about the street kids
In Granada, like much of Nicaragua, you will notice a lot of street children. In the picturesque beauty of central Granada, it's easy to forget how much poverty surrounds it. These children and teens are a stark reminder. Nearly all of them are boys, mostly between the ages of 8 and 14. At night, they approach you in the street, their eyes glazed over and unfocused, reaching towards you with outstretched hands or offering a reed folded into a flower. They'll ask or beg for money, for food, or for a sip of your drink. If you walk the same streets in the morning, you will see them curled up together in heaps on the sidewalk. Sleeping, they look younger, more vulnerable, and you are reminded of what they really are: kids.
In places frequented by tourists, this type of homelessness among the youth is something of an epidemic. Their backgrounds vary. Many of them do have families. Many of those families are very poor, or have single mothers, or have histories of addiction or abuse. Some of their families can't afford to send them to school, and some simply don't. Addiction is also rampant among the street children. One of the most common addictions is sniffing glue, as it is cheap and easy to come by.
There are many reasons for their situation, including poverty, inequality, abuse and addiction. However, because enough tourists give the boys money and handouts, they also become used to the instant gratification that their lifestyle can bring. I hesitate to use the word "lifestyle," because for most of them it isn't a choice. For those who could afford an alternative, this is easier than going to school or working, and they are more quickly rewarded. Many of them don't work alone, but belong to groups or gangs led by older boys or adult men who divvy up the earnings and keep some for themselves. Just last night I walked by a group of boys sitting in a circle on the sidewalk, watching as the only adult among them counted out a handful of coins.
This is a serious issue and the boys do need help, but there are better ways to assist them than giving them money directly. It may gratify them in the moment, but it encourages and exacerbates the problem on a larger scale. There are several NGOs dedicated to helping these at-risk youth, and their families, in ways that will benefit them in the long term with support, education and vocational training. Some also provide those in need with food and shelter. If you want to learn more, donate, or volunteer, check out the following organizations: Empowerment International, Granada Street Kids, and Casa Alianza Nicaragua.