10 Reasons Why You'll Want to Visit Nicaragua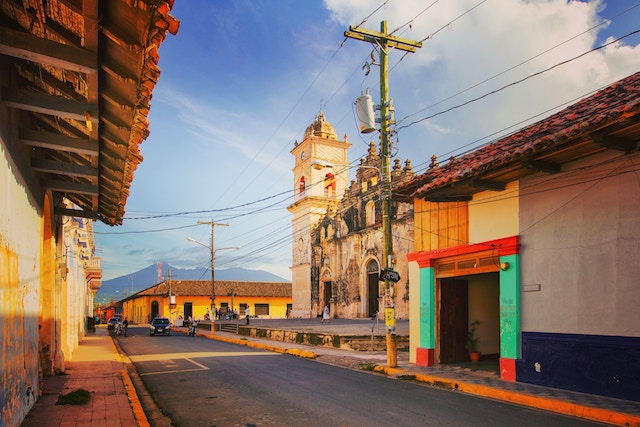 When I announced that I'd be going to Nicaragua earlier this year, I got some mixed reactions from people. Some were excited to hear all about it, while others were nervous due to the decades-long civil unrest still fresh in their minds. What I found out was that Nicaragua is an incredible country, though, for the time being, it sits in the shadows of its better known neighbours to the south. If you're looking for your next destination, look no further than this enchanting country. Here's why you'll want to visit Nicaragua:
10 Reasons Why You'll Want to Visit Nicaragua
1. Volcanoes For Days
Nicaragua is nicknamed the land of lakes and volcanoes for good reason! Home to a whopping 19 active and dormant volcanoes, the smoky peaks dot the Nicaraguan landscape like spots on a leopard. Many are paired up, some within steps of one another like Ometepe's twin peaks, Maderas and Concepcion, while others are within a half-hour drive, like Mombacho and Masaya.
I got to hike one of two circuits atop Mombacho, running around the lush green cloudforest, from orchid to hummingbird, to fumerole, to howler monkey. It's an experience that remains etched in my mind forever but on my next trip, I'll be opting for the more adrenaline-inducing volcano boarding down the Cerro Negro near Leon!
2. Lakes and Lagoons
Lake Nicaragua is the largest freshwater lake in Central America, hence the nickname, and a pretty unmissable sight to see. What remains more of a secret is the nearby Apoyo Lagoon. The lagoon is home to a tropical dry forest reserve, housing 500 varieties of plants, trees, and orchids.
The black sand beaches are always a draw, and you can do tons of activities from swimming and scuba diving, to paragliding and kayaking. Birdwatching is also popular, with woodpeckers, hummingbirds, and even toucans calling the lagoon home.
3. Surf's Up
The best surfing is rumoured to be in the beaches along the Pacific Coast, to the north and south of San Juan Del Sur and around Tola. Popular Popoyo and Maderas are where surfers of all levels can try their hand at hanging ten, while Playa Colorado is for the pros.
I surfed at Playa Remanso, a beach good for beginners, and the feeling of actually riding a wave all the way to the beach was one I highly recommend! From one-off surfing lessons to week-long surf camps, the county's set up to get you on that board, riding a wave to surfing success.
4. The beaches
Speaking of amazing surf beaches, the beaches themselves are a draw enough to warrant trips to the occasionally remote locations where they are found. I spent many a day on the pristine Playa Maderas, anchored by Sharkfin rock and boasting some of the best, uninterrupted, colourful sunsets.
Meanwhile, in the Caribbean, the Corn Islands sit in the middle of clear, turquoise waters and coral reefs ripe for exploring via snorkel or scuba. Can it get much better than that? Um, yes. Yes, it can. Black sand beaches in Apoyo Lagoon, crazy rock formations at Popoyo Beach, and the white sand beaches of the Pearl Cayes will invite the beach bum in anyone to plant itself on the sand and chill out.
5. Coffee
Nicaraguan coffee has been a player in the coffee world for years, though outside of coffee fanatic circles, few may be aware of what this really means. That is, until the day you sit on the side of Mombacho Volcano, sipping on a cup of black gold, and the colours around you suddenly become saturated (true story).
The coffee in Nicaragua is smooth and flavourful, and, as I would describe it, one of the world's most polite and neighbourly coffees.
6. Island Hopping
Floating through Lake Nicaragua on a covered boat as we navigated the network of tiny volcanic islands off the coast of Granada known as the Isletas was one of the highlights of my trip. The enchanting boat ride took us past some enviable properties, making me think that I should apply to be on House Hunters International. Nicaragua has a few other islands of interest: Ometepe offers plenty of biodiversity, two volcanoes, and lots of hiking opportunities; the Corn Islands (Big and Little, as they are named) are the hub of resorts and relaxation in the Caribbean; and the Pearl Cays are the quintessential tropical paradise, with their white sand beaches and relative seclusion appealing to the most dedicated of chill-seekers, as they are only accessible by boat.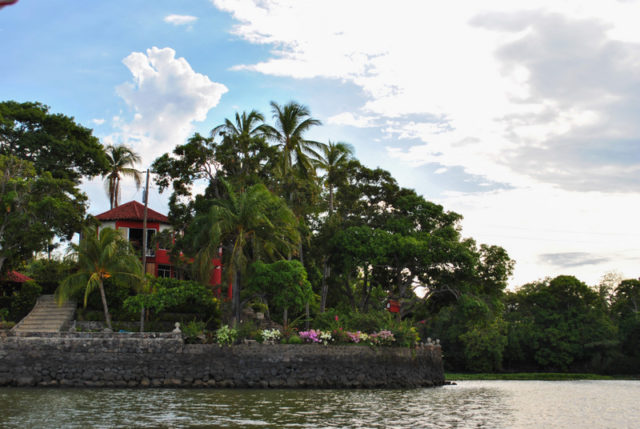 7. Get off the beaten path with Miraflor and Somoto Canyon
The Miraflor nature reserve is by no means undiscovered nor unvisited but is relatively low on the tourism scale due to its remote location and basic infrastructure. The Somoto Canyon is definitely off the radar for most visitors. Located near the Honduran border, the canyon offers scenic views and you can even make your way down the circuit of rivers between the 150-meter-high rock walls. Best of all, both locations offer an unspoiled view of the Nicaraguan landscape that you can enjoy almost exclusively. For the time being anyway!
8. Colonial architecture
For architecture buffs, Nicaragua has two major attractions: Granada and Leon. These two towns seem preserved since the days of the Spanish rule–and include all of the colours of the rainbow. The architectural details unique to the style frame the colourful buildings like 3D artwork.
9. Party in SJDS
While the town of San Juan Del Sur (SJDS in traveller-parlance) is focused on surfing during the day, the evenings and weekends transform the relatively sleepy town into a party destination, its streets hopping with the hubbub of bar hoppers making their way from one drinking hole to the next. The apex of the SJDS party scene is Sunday Funday, an afternoon (into evening) pool crawl involving lots of alcohol and poolside frollicking. Though I opted out of the frat-party vibes of Sunday Funday, bar-hopping was a nightly outing!
10. It's cheap!
Budget and midrange accommodations make up the bulk of the lodging in the country (check out the $170/night suite at La Gran Francia in Granada), and meals are more often than not under the $15 mark. You are spoiled for choice if you're travelling on a budget. However, with increased popularity comes increased development and (by extension) increased prices, so if there ever was the ideal time to go to Nicaragua, it's now!
So much biodiversity to be seen, so many volcanoes to climb, so many surf breaks to conquer. That's Nicaragua at its core. This demure Central American gem is ready for its spotlight, so pack your bags and head down to experience that beauty all to yourself!
10 Reasons Why You'll Want to Visit Nicaragua
Related Reading
7 Things That Made Me Fall In Love With Nicaragua
Have you traveled to Nicaragua? How was your trip? Email us at [email protected] for information to share your experience and advice with the Pink Pangea community. We can't wait to hear from you!
10 Reasons Why You'll Want to Visit Nicaragua photo credits: Tamar N and Unsplash.