7 Things That Made Me Fall In Love With Nicaragua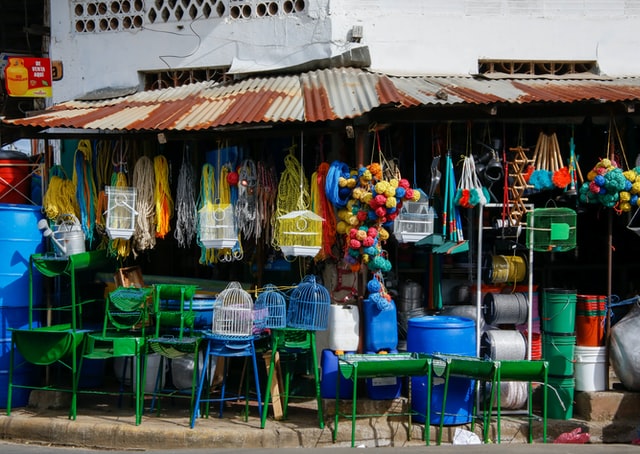 I recently traveled around Mexico, Guatemala, El Salvador and Nicaragua. This trip was one of my favorite trips I've ever taken and that's all thanks to Nicaragua. This country surprised me with how quickly I fell in love with it. I stuck mostly to the west coast area including Leon, Granada, Ometepe, and San Juan Del Sur. I had heard a lot about Nicaragua's better-known neighbors (Costa Rica, Panama and Guatemala) and was intrigued with what there was to be found in this vast country.
Here are the reasons why I fell so hard for Nicaragua: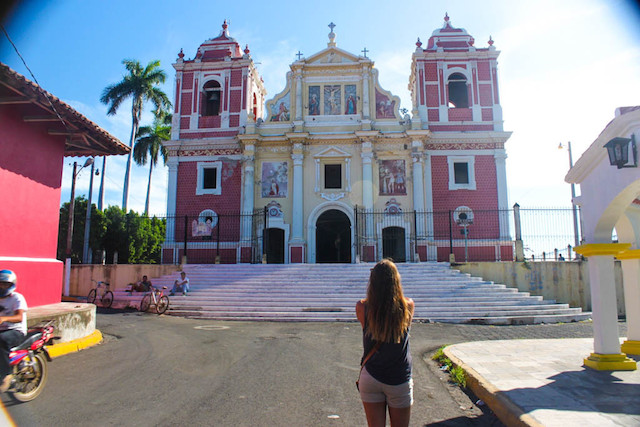 7 Things That Made Me Fall In Love With Nicaragua
1. The Land of Lakes and Volcanoes
Nicaragua has every outdoor activity you could possibly imagine. Volcanoes were everywhere, and you'd have a tough time trying to not end up climbing up one of them. In Ometepe Island, with two volcanoes on it situated in the middle of a fresh water lake, the options are limitless and ranging from kayaking to hiking to horse back riding.
In León, you can try your hand at volcano boarding. Outside of Granada, you can easily find the Laguna de Apoya, a beautiful lake surrounded by volcanoes. In San Juan del Sur, surfing is the major attraction but you can try your hand at paddle boarding, boogie boarding or even just a hike up to see Jesus, literally. Everything is green and most of the tourism industry is focused on activities you can do within the green hills or blue waters.
2. The people, both locals and tourists.
EVERYONE I came across in this country was awesome. The locals, typically living in poverty, were never shy and often let me practice my butchered Spanish with them to strike up a conversation. Many Nicaraguans would go out of their way to help me find the little shake shack I was looking for or to just have an interesting conversation while watching salsa dancing in the local bar. Taxi drivers quickly became my favorite people. They were always interested in chatting, had some of the most interesting stories and I quickly made friends with almost every one!
Even the catcalling became a more endearing quality— to me it seemed typically harmless as a huge part of the Central American culture. Once I got past the unease of it, it provided some laughs and a good chuckle during my walks around various towns. Nicaraguans don't leave things to the imagination.. They were typically quick to tell you what they think of you up front. There is certainly something to respect in that.
7 Things That Made Me Fall In Love With Nicaragua
I even liked the fellow backpackers and tourists I came across on my travels more than usual. In general, I found them to be much more mature and respectful than those I had come across in other areas of the globe. Sure, everyone still partied, hooked up and did the typical backpacker trail activities but it wasn't so much at the expense of the locals as it typically was. This really enhanced my experience because I wasn't constantly getting embarrassed by another traveler's actions or words.
Finally, the number of tourists wasn't overwhelming. The true Nicaraguan spirit still showed everywhere. I have sadly seen far too many places ruined with tourism and although this might change in the future, Nicaragua still had its natural flavor intact.
3. The Colors
Nicaragua was colorful. The buildings in towns like Granada and León were brightly decorated in pinks and yellows and blues with intricate stone work or detailed iron work. Hand-painted signs were often found on the walls of shops or pharmacies.
The clothing that Nicaraguans wore were just as colorful. It was easy to find women wearing traditional brightly colored pre-colonial outfits. The patterns were incredibly unique. Everything seemed so alive!
4. The Relaxing Vibe
No one was ever in a hurry in Nicaragua. I typically find that I love countries where hammocks are everywhere and Nicaragua was not an exception. An hour or two relaxing in a hammock quickly became a part of my daily routine in Nicaragua.
Bus schedules are arbitrary; they leave when they are filled, no one walks quicker than a mosey, time is relative, and being late is expected rather than accepted. I think this country that has seen so much civil unrest in its recent pas, is embracing this relatively peaceful period with an extremely laid-back vibe.
5. The Sunsets
Sunsets in Nicaragua weren't just an afterthought; they were an important piece of everyday life. In a weird twist of fate, my friend and I were in León and unfortunately got to the famous cathedral with the pristinely white roof top too late in the day. We tried bribing a security guard into letting us up there anyways.
Sadly, he wouldn't bend the cathedral rules for us but understood the importance of seeing the sunset from a rooftop, apparently. He took us across the street to museum and helped us get an after-hours, private entrance to the tin sheet roof there.
In San Juan Del Sur, our days were planned around the sunset. We would skip outings or attempt to time errands so that we were always gazing out into the valley with our feet in the pool while the sun dipped into the ocean. Sunsets are important in Nicaragua.
6. Thrilling Adventure Activities
This isn't usually something that makes me fall in love with a place; I'm far from a thrill-seeker. In Nicaragua, though, thrill activities included volcano boarding, volcano hikes, kayaking in fresh water lakes with sharks and various water activities. I could handle these types of thrill. I appreciated that they were all activities that highlighted the natural wonders of the landscape.
7. Relatively Safe & Cheap
I say relatively for a reason. Nicaragua is a country with a lot of civil unrest. Our shuttle from El Salvador was stopped by police on the way to León and asked for bribes to continue. Petty theft is prevalent and there are always stories that come from chicken bus rides. If you keep your head on straight and follow safe tourist practices like not carrying a purse out at night (and not going looking for trouble), you will be fine (in my personal opinion). There are always exceptions to this, and situations that you may find yourself in that are not your fault. As a whole, I felt like I could relax my guard slightly in Nicaragua, and that's key to enjoying the beautiful culture of the country.
Finally, Nicaragua is still very cheap! Hostels will cost $15 USD or less for a bed, meals done cheaply can be found for $3-5 USD, and transportation can be done inexpensively with chicken buses. It's easier to enjoy a place when you're not spending an arm and leg to do so.
If you've ever fallen in love with Thailand or Cambodia in Southeast Asia, Nicaragua would make a great next stop. It holds the same charm in its people, the same magic in its demeanor, and the same wonder in its landscape. It holds its own with its colorful energy and ever-changing volcanic countryside. From volcanoes to lakes to surf, Nicaragua is sure to capture your wonder and carefully place you into one of its many hammocks and let its cool breeze rock you into relaxation.
7 Things That Made Me Fall In Love With Nicaragua top photo by Unsplash.