Ecuador Travel Information: A Conversation with Helen Patrikis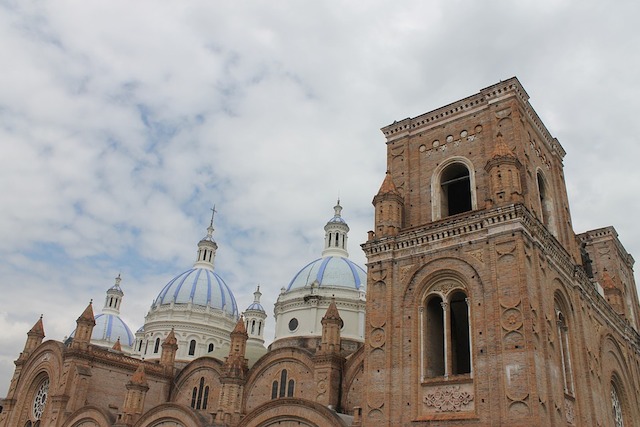 This month, we're interviewing women from all over the world and asking them about their experiences traveling to Ecuador. We had the privilege of speaking with Helen Patrikis about her experience traveling through the country. Here's a glimpse into our conversation.
Tell us about yourself! What do you do when you're not traveling the world? Where do you live? What made you decide to go to your most recent destination?
I live in New York, where I run a public relations business (HP-PR) that specializes in luxury travel, hospitality, culinary and lifestyle PR. I left the agency world two years ago to create an opportunity where I can work at what I'm passionate about.
I chose my trip to Ecuador after seeing a travel offer for an escorted tour of the country. I hadn't been to South America before, and this seemed like a great opportunity to visit. The tour was a good way to travel solo but without being alone.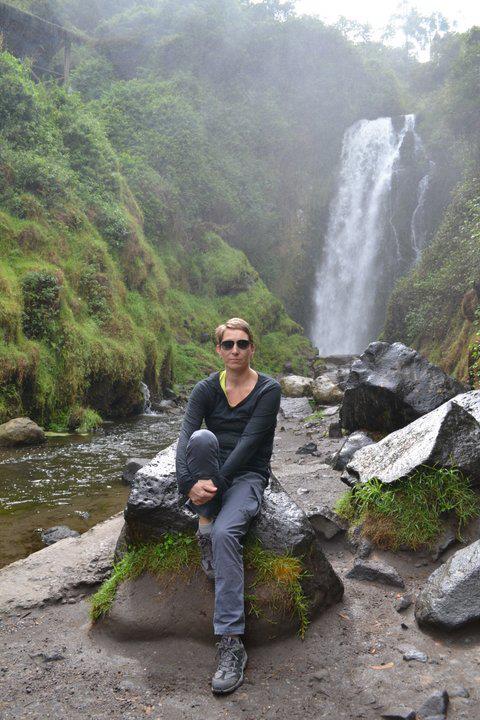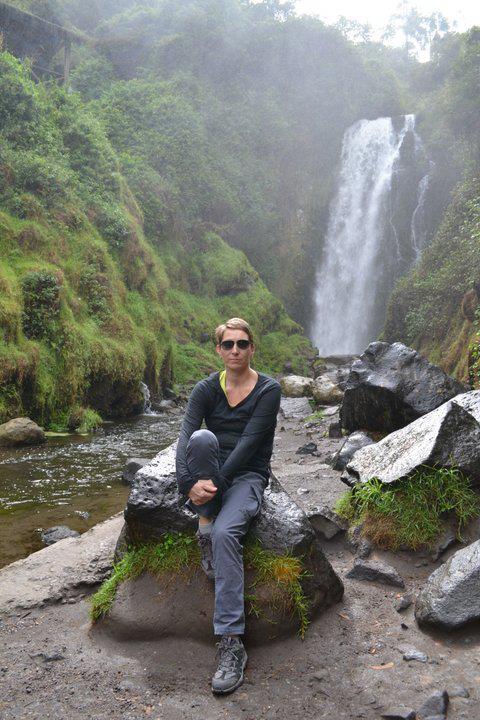 How long did you go for? How did you spend your time?
I was in Ecuador for a week. The trip was organized through Gate 1 Travel, so every day was different. After a day on my own in Quito, where I took the Teleferico to the top of Pichinca Volcano (altitude 13,400 feet), I met the group. We toured the city, went to La Mitad del Mundo (Middle of the World Monument) to stand at 0 degrees latitude straddling the Northern and Southern hemispheres, hiked the Cascadas de Peguche waterfall, shopped at the Otavalo market and spent two nights in an Amazon jungle lodge.
What were your most memorable experiences? What were the biggest disappointments?
The Amazon! We stayed at a beautiful jungle lodge on the Napo River, arriving via canoe and using the boats to get to other points of interest. The jungle climate, the flora, the locals—everything was so exotic, wild, and beautiful. And we floated along the river on a handmade wooden raft, channeling our inner Huck Finns!
Another great experience was our hike along Cotopaxi Volcano, where we saw caballeros rounding up bulls (and even had a near miss with one that charged past our bus).
The only disappointment? Not having enough time to enjoy the beautiful hotels we stayed in. Usually, it was an overnight, and sometimes we only had time for dinner and bed before getting up to depart for the next destination.
Ecuador Travel: A Conversation with Helen Patrikis
What do you wish you knew before you went?
Probably more about the country's history and tribal culture. We got some history from our guide, but it's always nice to have a better understanding about a country before getting there.
For others traveling there, it's important to know that altitude sickness can be a problem, and it's best to have a day to acclimate. Don't drink alcohol a week before traveling and keep very hydrated. I was advised to take Ginko Biloba supplements leading up to the trip as well, since this helps with circulation.
Any favorite restaurants/hotels/hostels/sites you'd like to recommend? Tell us what made them great!
These were my favorite hotels:
Termas de Papallacta – the hotel is located on a high Andean valley, on the banks of the Papallacta River. There are thermal pools outside the cabins that create a tranquil and relaxing environment.
Hacienda Manteles: Beautiful, refined hotel with old world ambiance. All of the rooms have a view of the surrounding mountains and volcano. The property connects to Llanganates National Park and it's a 40-minute drive from Baños. Delicious cuisine and beautiful grounds.
Casa del Suizo: Getting to this hotel is all the fun! It's a 20-minute canoe ride from the port town of Punta Ahuano, and it's set on the banks of the Napo River near a small Quechua Indian village. It has a private rainforest reserve with lush tropical canopy, hills, creeks and hiking trails. And it has a boot room with Wellies for guests to trek through the forest.
Is there anything that women specifically should know before they travel to your destination?
As a solo female traveler, I felt safe, particularly with this group tour. I'd recommend doing something like this, particularly if it's the first time visiting Ecuador.