How My Travels Have Changed Over the Years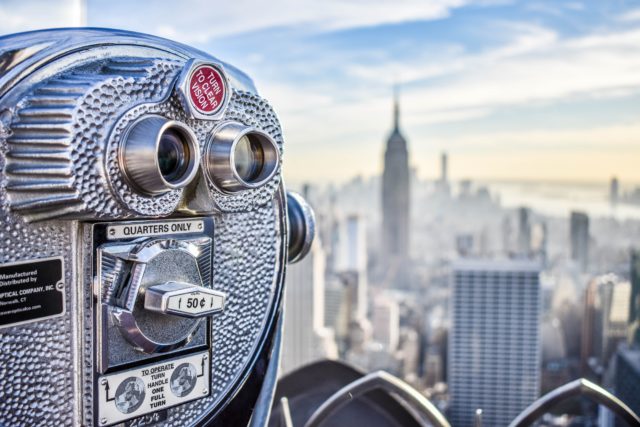 My travel evolution has depended upon my cultural interests and financial circumstances. Each type of travel I've undertaken has also depended upon the stage of life in which I was nestled. My travels began domestically in childhood, continued internationally through college, provided stress relief in my 20s, and forged cultural competency in my 30s.
In retrospect, I wouldn't have wanted to climb Mt. Kilimanjaro as a solo traveller. I was grateful to be led by competent tour guides, but I was even more grateful for the moral support provided by my trekking buddy, Diane. As Diane and I approached the summit, under the light of the full moon on my 35th birthday, I was frozen with exhaustion.
I would have quit at that moment if it wasn't for her presence. She said plainly, "You can do it." Under hallucinatory thoughts, I processed and internalized her encouragement, dragging myself to the summit.
How My Travels Have Changed Over the Years
Childhood Travel
In many instances, how I was taught to travel as a child laid the foundation for my future travels. Every summer, my sister and I could expect to travel to some new US destination with our parents, often to visit family and rarely for leisurely enjoyment. As sponges, we absorbed any new knowledge or experiences that remotely held our interests. As a family, we drove a camper van and camped in National Parks from California to the East Coast of the US. We drove a sedan and stayed in motels along the same route, stopping at "rest areas" for lunch.
Eventually, we flew the five hours across the country and were taught to occupy ourselves while training for long haul flights later in life. To survive the interminable car or plane rides, our grandma would prepare a bulky greeting card-sized envelope, brimming with a new pencil and pen, a notepad, word games, and a stamped postcard addressed to her. We were instilled with the importance of venturing outside our home base and comfort zone, precisely what lay ahead for me as a traveller.
College Travel
University of Redlands, my undergraduate alma mater, offered and strategically encouraged study abroad programs. In anticipation of my semester abroad in Salzburg, Austria and my summer program in Paris, I worked part-time to fund my flight, Eurail pass, and spending money. I learned how to travel without parental supervision, how to make budgeting decisions, and how to comprise with friends regarding sightseeing choices.
Although we were closely supervised while studying abroad, we were given short moments of freedom, moments during which we developed our small group, and independent travelling skills. These moments led to the confidence to travel with friends during my 20s. To return to campus and graduate with several stamps in my passport was an invaluable experience that enhanced my education.
Although we were closely supervised while studying abroad, we were given short moments of freedom, moments during which we developed our small group, and independent travelling skills.
Spring Break held another opportunity for traveling during college. Though many of my classmates travelled home or to destinations in close proximity to Southern California such as Las Vegas or Mexico, my preferred sojourn was the road trip. Gathering some friends and purchasing sustenance in the form of Dr. Pepper and Chili Cheese Fritos at the gas station, we set off for a neighboring state or local beach.
A special type of bonding occurred when we were trapped in a vehicle for hours of open road. The road trip provided a respite from incessant studying and concentration during college, while developing negotiating skills within a small space, a crucial attribute while travelling with friends.
Friend Travel
I chose to forgo marriage in my 20s, which provided the time and freedom for travel with my other single friends. Those travels solidified our friendships in ways spending Saturday night at the bar in our hometown could not. One of my most beloved memories of my 20s was a trip with a longtime friend to the Bahamas and Jamaica. Although we were curious about the local cultures, the main focus was lying on the beach during the day and partying at night.
The extent of our cultural exchanges was with the bartenders and servers on our weekend Royal Caribbean cruise from Miami and around the Bahamas, as well as at Hotel Riu Palace Tropical Bay in Negril, Jamaica. We took some excursions off the resort property, but it was mostly a time for relaxing from our elementary school teaching jobs and bonding as friends. As Mark Twain said, "I have found out that there ain't no surer way to find out whether you like people or hate them than to travel with them."
On a friend travel trip such as this one, there was ample time for reading on the beach or other quiet activities with limited conversation. We never parted ways to explore solo on this vacation, but we were close enough friends to enjoy a comfortable silence when necessary. Remaining friends to this day, I know that Rachel cherishes this trip as her last "friend" adventure before having children, while I proceeded to my next travel stage.
Tour Travel
As my 30s loomed, the overstuffed and weighty backpack was traded in for a rolling suitcase, relieving my back of years of abuse. During my 20s, I would have vetoed the idea of someone else dictating my travels. Entering my 30s, I entrusted Overseas Adventure Travel to provide memorable experiences to Peru, Costa Rica, Egypt, and Thailand. As aforementioned, when I decided climbing Mt. Kilimanjaro would be the perfect 35th birthday gift to myself, I researched and found the Tanzanian company Zara Tours to guide my friend and me to the summit and introduce us to the surrounding National Parks on a short safari.
Join Pink Pangea's Writing, Hiking and Yoga retreats!
I expanded my travel preferences beyond Europe through group tours, and soon realized that it was incredibly simple to submit my credit card number in exchange for a stranger planning my vacation. I was apprehensive to visit a land that didn't use the modern English (Latin) alphabet, for fear of not comprehending the signs. After tours to China and Egypt, I overcame that fear and realized that most signs located in tourist spots are dually labeled in English and the local language. My experiences with tour companies emboldened me to venture to a stage of solo travel.
How My Travels Have Changed Over the Years
Solo Travel
It's not that I don't enjoy travelling with friends or meeting new people on tours, but the solo travel phase is where my evolution has brought me. After being on autopilot with my career and future, solo travel presented itself at the perfect time. In preparation for my first solo trip, I was free to decide on destinations, flights, and accommodations.
Once the flight was booked, it was mandatory that I finalized details such as arranging visas and printing boarding passes or those tasks would remain undone. Autopilot was no longer an option. No tour guide was paid to make arrangements for me. I was forced to decide where to go and what to do next, sometimes at a moment's notice. At a time when I was complacent in my job and the confidence to search for a new one was lacking, these responsibilities were a refreshing change.
I was forced to decide where to go and what to do next, sometimes at a moment's notice.
I began this stage in Australia, where I felt incredibly safe, and will continue to challenge myself as I travel to India in the near future. I encountered so many people during my travels who were either aghast or impressed that a woman would undertake such an adventure alone. I researched the cultures, made contacts, and prepared for my intended destinations, all the while discovering a new sense of confidence and independence within myself.
My evolution of travel has fluctuated from dependence on others to independent travel decisions, each stage preparing me for the next. I'm eagerly awaiting the next stage of my travel evolution.
How My Travels Have Changed Over the Years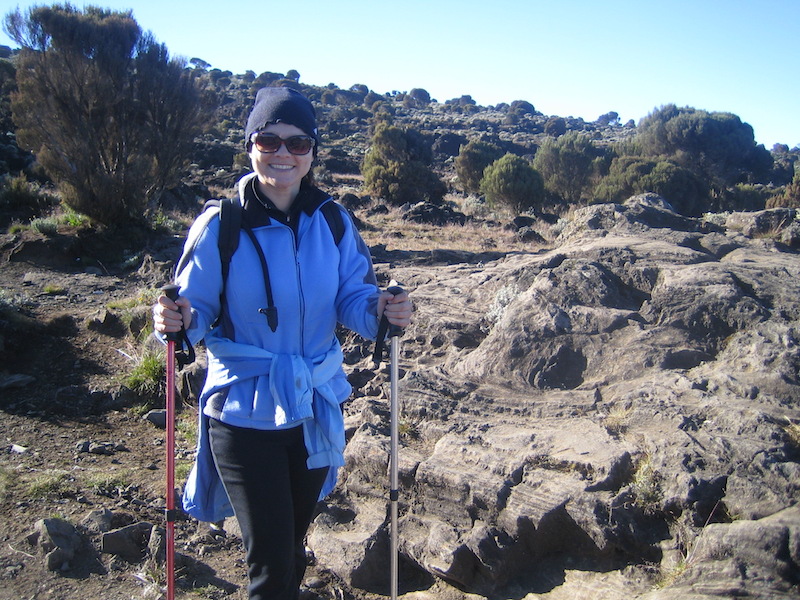 How My Travels Have Changed Over the Years photos by Anne Castagnaro and Unsplash.