How to Make the Most of Airbnb as a Solo Traveler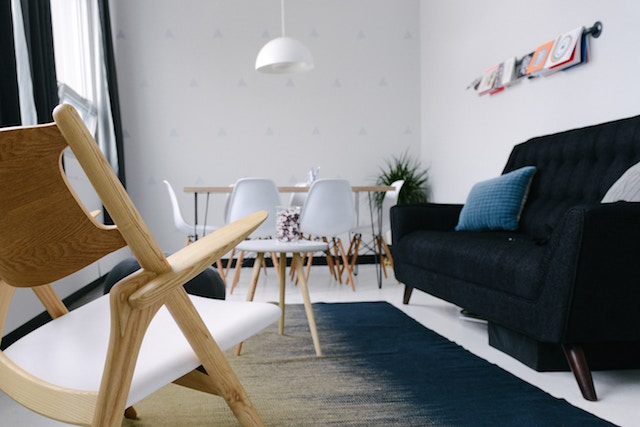 If hostels aren't your style and hotels are too expensive and sterile, Airbnb, an online rental site available in desktop and app versions, provides an authentic method of lodging that can fit most price ranges. If you decide to splurge, you can rent an entire apartment. If you want a taste of family life, you can stay in a home with kids in the suburbs. Unique lodging like treehouses, RVs, and tents in backyards are also available. I was astounded at the trust that is essential for the entire scheme to operate. Granted, I'm an honest solo traveler who would never venture outside the rental agreement, but my hosts didn't know that from our limited messaging. They trusted their instincts and I trusted mine.
The most bustling household I inhabited during my Australian stays was in Clovelly, an area of Sydney close to the beach. During my communication with Diana, the owner, she informed me that she had an Italian exchange student staying in one of her bedrooms, her son would be in and out, as would her husband, and I would rent her daughter's room.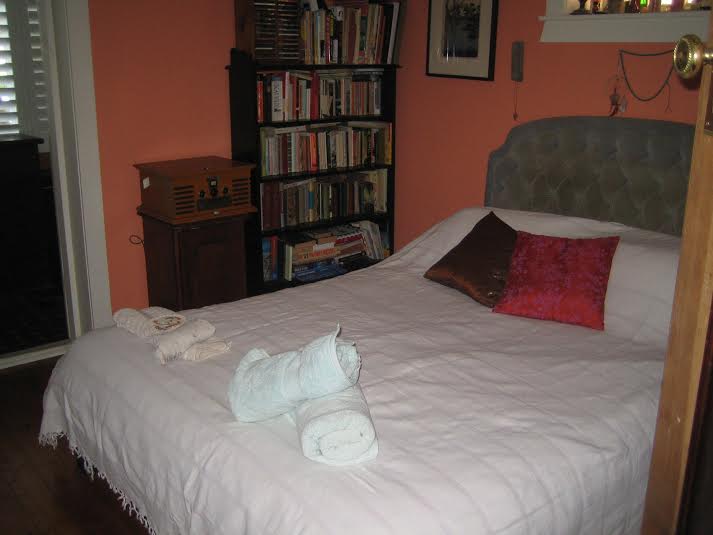 "I hope you don't mind sharing a bathroom with Giovanni, my 21-year-old Italian exchange student," Diana warned.
"That will be no problem at all," I wrote back, with visions of "accidentally" walking in on Giovanni as he exited the shower. I arrived to an empty household and couldn't figure out the WiFi to contact my family, so I set out on a hunt for a bottle of wine and groceries. The streets in the Clovelly/Randwick area are rather serpentine, so my walk to Woolworths (one of Australia's largest supermarket chains) progressed into quite a trek.
Victoria is my middle name, and also the name I use when I'm on an adventure. Victoria sounds like she would be more inclined to seduce an unsuspecting young Italian, not Anne.
I returned to a still empty house, opened my bottle of Pinot Gris, and relaxed in the cavernous, verdant backyard, continuing to await someone's homecoming. In an answer to my prayers, Giovanni was the first to arrive home, and was as adorable and innocent as I'd dreamt.
"Hi, I'm Victoria," I told him, using my travel alter ego. Victoria is my middle name, and also the name I use when I'm on an adventure. Victoria sounds like she would be more inclined to seduce an unsuspecting young Italian, not Anne. "Do you know how the WiFi works?" I enquired.
Giovanni tinkered with my computer and phone, but couldn't figure it out. He began to cook dinner and I offered him some wine. "Ah yes, thank you. I am learning to cook while I live here." We chatted about cooking, Sydney, Italy, and learning English. As a teacher, I complimented his English in an effort to encourage him, even though it was rather incomprehensible.
"I do not understand my Australian teachers, but you sound like the movies," Giovanni observed. I asked him to name his favorite movie, and he responded with The Fast and the Furious, squelching any and all attraction I felt toward him.
Diana returned, as did the rest of her family, and I enjoyed two weeks of relaxation and strolling along Sydney's Eastern Beaches while staying in her home. In the end, my cougar-fueled fantasy never manifested, not that I was truly serious. But who would pass up the opportunity to flirt with an Italian exchange student? Certainly not Victoria!
How to Make the Most of Airbnb as a Solo Traveler
1. Scour for exactly what you want
If you want to stay near the beach, don't give up even if you cannot find a room within your price range. The key is to start your search well in advance. When I stayed in Bondi Beach, Australia, I found a lovely private bedroom in the apartment of three equally lovely women, but it was only available for the Christmas and New Year's holidays.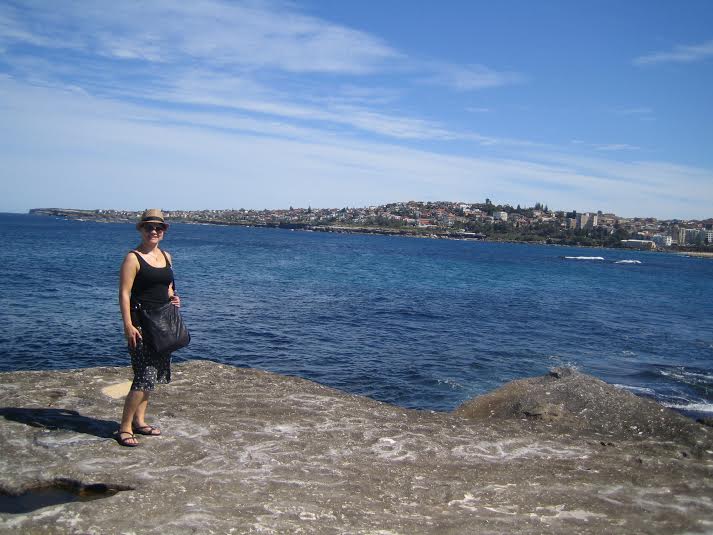 2. Choose women or couples only as hosts
Before my departure and my first stay in Australia, I read an article in the Los Angeles Times about a solo traveler who was sexually assaulted by her male host. During my investigations and subsequent bookings, I ensured that I only stayed with women or couples. Maybe that was being overly cautious, but it kept my mind at ease.
3. Message back and forth
I compare Airbnb to a dating site, along the lines of Match.com. You should only stay in someone's home if you feel comfortable with the situation. Messaging back and forth can be tedious, but it can also alert you to sketchy behavior that might not be apparent during one communiqué.
4. Be wary of "Instant Book"
As mentioned in the previous tip, get to know your host or hostess before you commit to the stay. Not only will you feel more comfortable with the lodging situation. You will also reveal any common interests to optimize your time in their home.
5. In a big city, try different neighborhoods
In total, I stayed in Sydney for seven weeks. During that time, I stayed in five different neighborhoods: Marrickville, Darlinghurst, Clovelly, Newtown, and Bondi Beach. Even though a metropolis typically offers proper and effective public transport, your experience will be more authentic and organic if you are immersed in a neighborhood and can reach your destination by walking out the front door.
Each of my stays had its own character, as well as cast of characters. Take a chance with Airbnb and who knows, you just might meet your own "Giovanni."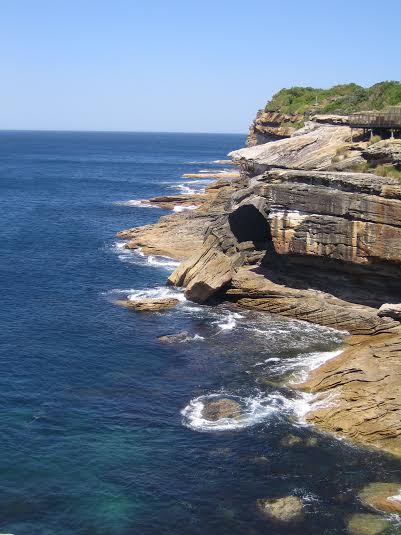 How to Make the Most of Airbnb as a Solo Traveler photos by Anne C and Unsplash.