Airbnb Review: How Airbnb Changed the Way I Travel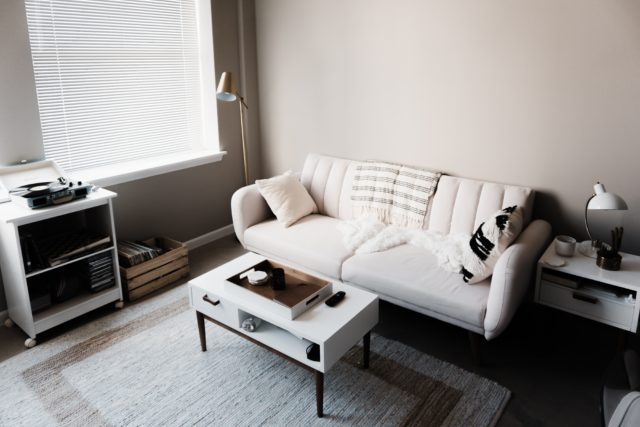 By now, I think almost everyone has heard of Airbnb. But just a few years ago it wasn't the case. Now although most of my friends know about it (through me), many have still not used it. Airbnb Review*
This seems crazy to me, but for a lot of people, travel is something they only get to do rarely, and for a couple of short weeks a year. This may be a big reason why, when planning trips, a lot of my American friends (in particular) don't use services like Airbnb. They simply want to book a trip that makes things easy for them.
Booking a place where breakfast isn't cooked for them in the morning, where there's no front desk staff, and that they have to treat as if it's their home, sounds like too much work. Many are also afraid about the comfort level of staying in someone else's home. I am of the mindset however, that traveling like a local is an invaluable experience and that you get back so much when you travel this way (not to mention the money you put back in your pocket).
Airbnb Review: How Airbnb Changed the Way I Travel
Before I start raving about the benefits of Airbnb, I'll honestly say that I have mixed feelings about convincing even more people to use it because it's become so popular in the last few years, that prices have gone up. Particularly in popular areas. However, it's still a great experience and most often still offers significant savings over booking a hotel.
I've met amazing people, seen real neighborhoods, come into contact with locals who really live and work in the cities I visit, and saved a ton of money.
I've been a happy Airbnb'er for over four years now and in that time I've never had a horrible experience or ended up in an unsafe situation. I've used it everywhere from San Francisco and Los Angeles to longer international 2-6 week excursions in France, Croatia, Spain, and Prague. I've spent weekends in cottages in vineyard areas, apartments in the middle of huge cities, and condos near the beach in the Mediterranean.
Here are some things to consider before signing up for Airbnb:
Where are you traveling?
If you are going to one of the biggest and most popular cities in places like the U.S, U.K., Western Europe, or Australia you are going to get less for your money, though still a much better deal than a hotel.
In places like South America, Eastern Europe countries or Asia means you'll see great deals on places in the best areas and be able to book an entire apartment in an awesome location for often a third or fourth of what you would pay in places like London, NYC, or SF.
Example: I stayed in Croatia for three weeks in the best areas for between $40-$60/night (these were 1-2 bedroom apartments with 2 beds in every apartment).
What type of experience are you looking for? Do you want to meet people to hang out with? Do you want to get work done and rest/relax mostly on your own?
I most often book private apartments on Airbnb because I'm looking to get away and get some work done or spend some time writing and exploring on my own, but I mix in a little bit of shared apartment situations so that I can meet people and also save money.
On my recent trip to London, I rented a room in an Airbnb house a couple of Tube stations away from the main areas so I could meet some people (hopefully) to hang out with part of the time. Within the first five minutes of arriving, I ran into a guy who heard me asking for direction and led me to my apartment. It turned out we were both staying at the same place! We spent the next 3 days exploring London together. In fact, we had so much fun together, we met up the next week in France (his last vacation days). Now we're planning to meet up in the U.S when I get back home (before you ask, yes, this is a romantic connection… a real Airbnb romance!).
Airbnb Review: How Airbnb Changed the Way I Travel
How much convenience do you want/expect?
This is something to think about. I know a lot of friends who don't want the added responsibility of doing the research to find the right places, or of having to contact their hosts upon their arrival and of not having staff on duty they can access with all of their questions 24-7.
If I'm traveling for work and have only 1 night somewhere, I will just book a hotel because it's easier than setting up check-ins with Airbnb hosts, and I know what I'm getting and don't have to call ahead, or clean up before I leave. I also have access to business accoutrements, etc. It all depends on what you need and what your reason is for traveling somewhere.
For me, traveling with Airbnb has changed the way I travel forever, and for the better. I've met amazing people, seen real neighborhoods, come into contact with locals who really live and work in the cities I visit, and saved a ton of money. It's not for everyone…but if you are like me and prefer to experience places like a local, it's really a fantastic way to travel and you'll become addicted to it once you start!
Airbnb Review: How Airbnb Changed the Way I Travel photo by Unsplash.