The Truth About Living In Rural Kenya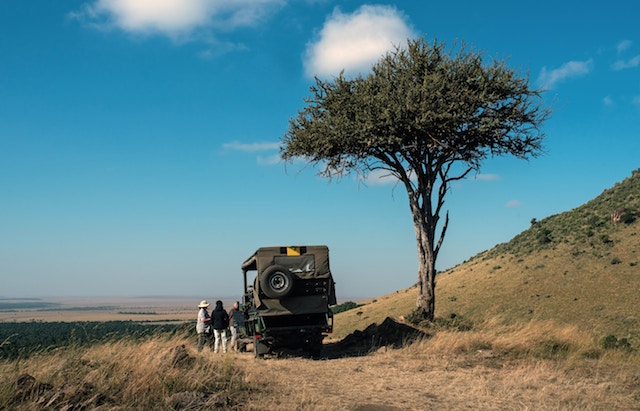 I always knew that one day I would volunteer abroad, both to advance my studies and to put my skills to use. Through Balloon ICS Entrepreneur, I was thrilled to be able to participate in the creation of local enterprises in a country plagued by a copy-cat business mindset. The only thing I wasn't so excited about?
Moving my life to Kericho, a small town in the Kenyan Rift Valley. Before my trip, I spent sleepless nights worried about my future life in rural Kenya. Yet, now I realize how futile these apprehensions were. Here's why:
The Truth about Living in Rural Kenya
Host homes are homes like any other
Before arriving in Kericho, I worried about my living conditions and whether my host home would be comfortable. I quickly realised that worrying was silly because homes are made to be pleasant and snug, no matter where in the world you are. Even if it wasn't the standard I was used to, my host home provided me with the essentials: bed, food, and a lovely host-family.
I became accustomed to the daily tasks that had worried me, such as washing with basins instead of showers and hand-washing my clothes in cold water. In fact, one of my fondest memories is washing my t-shirts on a Saturday morning whilst watching the house cat pursue a monkey into a nearby tree. My new living conditions just became part of my new lifestyle once I started volunteering.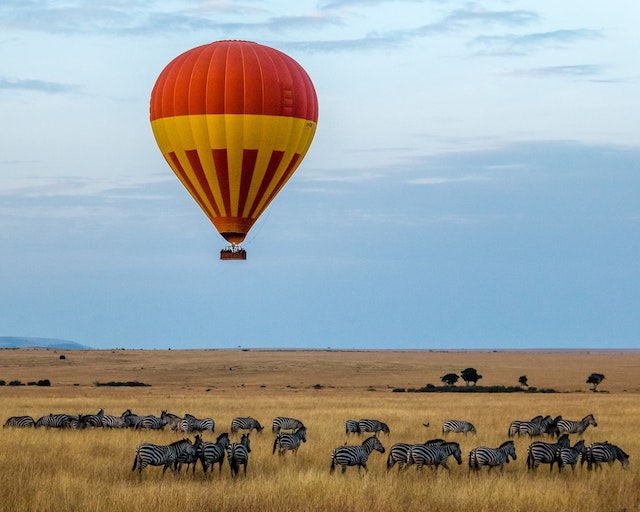 Being the only white woman won't put you in danger
Whilst my volunteering team was quite diverse, it turned out that I was the only white female volunteer sent to Kericho. I thought that this situation would put me at risk, but I quickly realized that my environment wasn't as harmful as I had feared it to be. Yes, road safety is an issue and people would call after me in the street, but I was never harassed and I never felt in danger.
I walked to work every morning and evening (sometimes late at night), and I never felt as though I was in an unsafe situation. Being the only white woman in the street meant that people were more likely to greet me with a smile and, "mzungu, how are you?" (mzungu means "white person").
But they were rarely rude or threatening–they just genuinely wanted to say hello and know how my day was. Coming back to the UK and walking down the street without being talked to presented a real reverse culture shock.
The Truth about Living in Rural Kenya
Your loved ones will be accessible even whilst you're away
I was quite worried about dealing with homesickness and having little to no contact with my loved ones. In the end, I did miss them. But, I quickly met wonderful people, who became my family and friends while I was away. One of the best aspects of volunteering is the relationship you build with the locals. I met people who I will never forgot.
The Truth about Living in Rural Kenya
International communication was definitely not an issue as it is very easy and cheap to buy a Kenyan SIM card with internet access on your phone, so that I could always be reached by email or Whatsapp. Whilst many homes do not have a WiFi, wireless internet is often provided by hotels and restaurants. I was able to Skype my family regularly.
You will end up loving you new lifestyle
As it turned out, the Kenyan lifestyle was not so different from the one I am used to in Europe. It definitely presents a change of scenery, but I always found the little things that I was used to that make my life so comfortable.
My most important piece of advice is to not focus on the material aspects of your trip. You will always find alternatives and substitutes that provide you with the same amount of satisfaction.
Instead, focus on the people and the places you discover and open your mind to the Kenyan way of life. These will show you the real beauty and uniqueness of your new home.
The Truth about Living in Rural Kenya
Related Reading
Have you traveled to rural Kenya? What were your impressions? Is there any important information you recommend adding to this list? Email us at [email protected] for information about sharing your experience and advice with the Pink Pangea community. We can't wait to hear from you.
The Truth about Living in Rural Kenya photo credits: unsplash and Marie Liedekerke.