"It's Nicaragua": When Things Don't Always Go According to Plan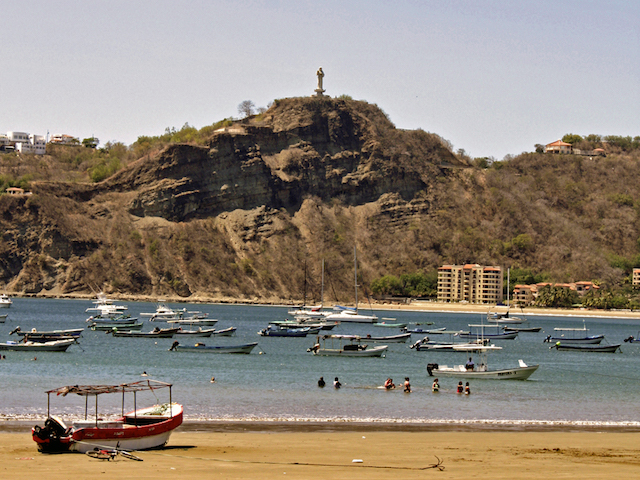 Life in a developing country is exactly that, developing. The infrastructure and the expected conveniences of Western cultures are at least in part still being envisioned. Nicaragua is a place that is in progress.
Recently, I was hired to offer an art activity at a local lunch venue.
It took 5 hours to get the Contemporary Artists Network for Nicaragua booth set up because of delays with the arrival and set up of tents, delivery, assignment of tables and transport of art to the site once it was set up.
The cruise ship left. It went back to sea without bringing any guests ashore.
Art booths were set up just beyond the sand of the bay with its exquisitely blue water. It was adorned with dozens of moored fishing boats. The sun shone bright, and the wind, though troublesome, kept the heat at bay. Good friends were available, visiting and sharing was done, fun was had and art was sold. The standard refrain of explanation and acceptance was, "it's Nicaragua."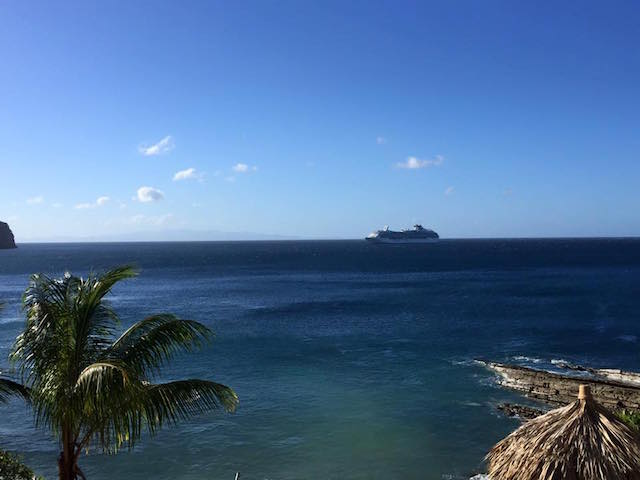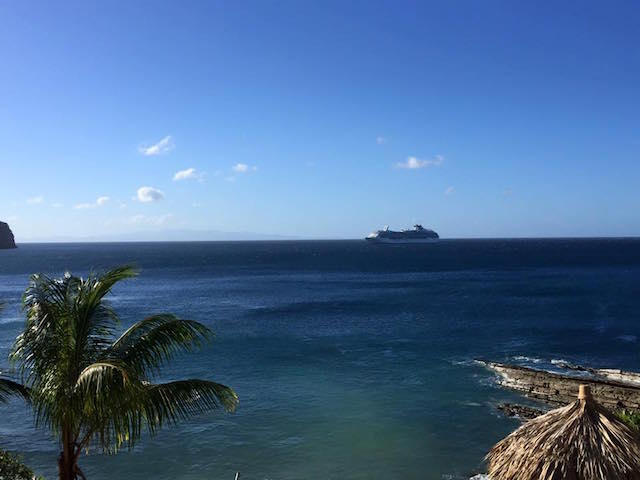 However, the high winds that just began a few days ago viscerally marked the end of the rainy season. They kept the cruise line from launching the small shuttle boats that bring guests into port for a few hours of shopping, eating & exploring. The cruise ship left. It went back to sea without bringing any guests ashore.
Additionally, Paradise, a new restaurant on the beach had opened on a Tuesday just for me and my group of 15 extreme surf campers. Michael McKean, the restauranteur and chef agreed to bring in staff on their day off and offer his marvelous, authentically NOT Nicaraguan, hamburger fare for the campers.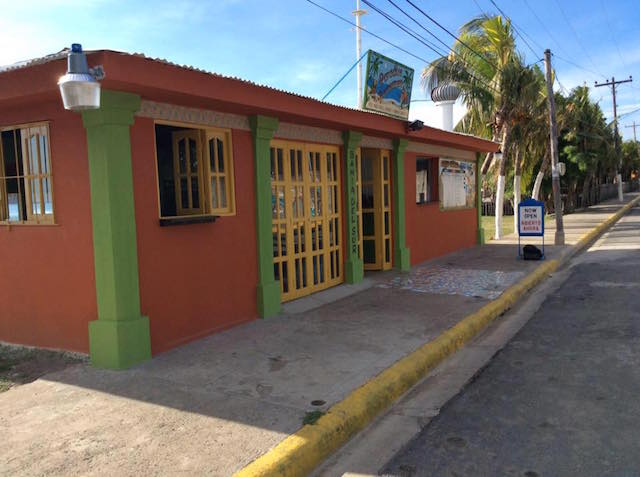 When I arrived at Paradise, there was no water and no power. Michael McKean's food prep was in a dark kitchen. He filled two sinks with water left in his auxiliary tank. He brought in lots of extra ice to keep the beer and sodas cold and kept a smile on his face.
The seating area was open and facing the beach, so there was plenty of light for making art. The winds I mentioned made enduring the heat without fans doable. Again, we said "it's Nicaragua" with an occasional, "it's a developing country" (we who live here avoid using the phrase "third world country"). These were our prevalent phrases of explanation and acceptance.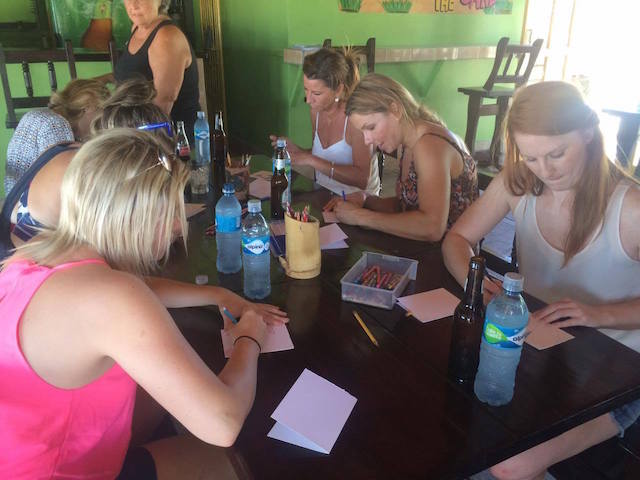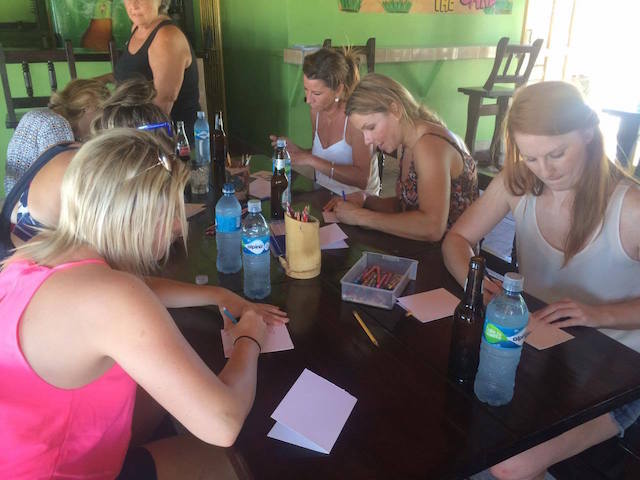 The campers were scheduled to arrive from Costa Dulce, about 25 minutes south of San Juan del Sur, at 11 a.m.. As it rolled up on 12:30, I began to discuss how I could reimburse Michael for his immense effort on my behalf when no paying customers arrived. My main communication with the surfing company had been on Facebook. No electricity meant no communication tools. "It's Nicaragua."
Michael fixed me a hamburger and as I sat down to eat, they arrived. The van that was scheduled to bring them in to town and meet me earlier had been delayed, and they had no way to get a hold of me. Better late than never, I thought as I led them in a simple art activity that I call "scribble art." They readily took to the process and the result was 30 colorful note cards for them to take away and one larger group collaborative piece we presented to Michael.
There is a palpable vitality living in a land and society on the verge.
Without power or water, art happened, lunch was enjoyed, new friends were made, and new opportunities unfolded, just beyond the sand of the exquisite blue water and white breaking waves of the San Juan del Sur Bay. Under a blue, sunshine filled sky, we said "It's Nicaragua."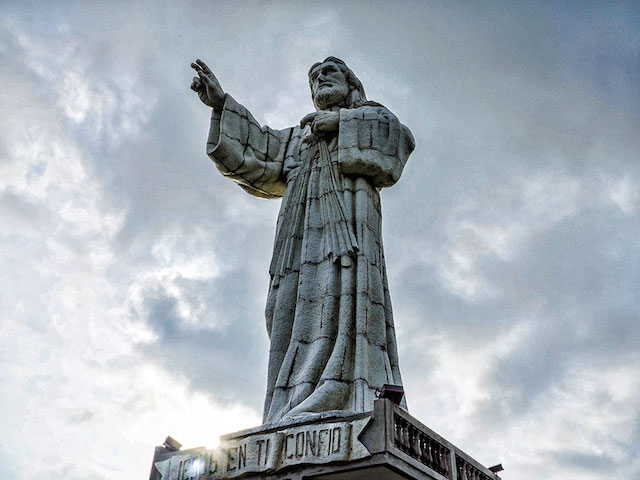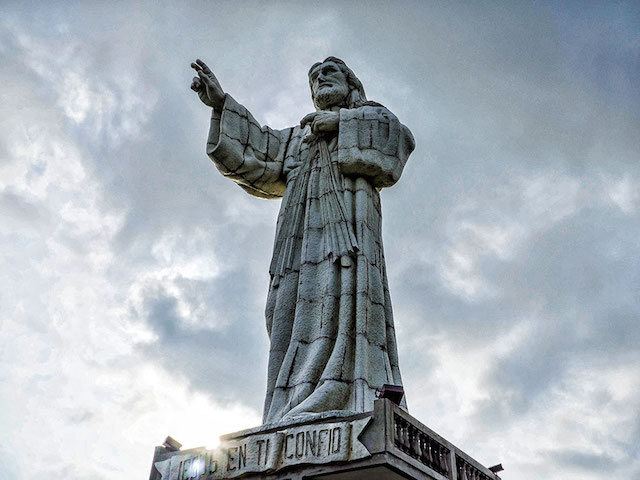 After art and lunch, the campers wanted to visit the large Christ of Mercy statue atop the mountain overlooking the San Juan del Sur Bay. They intended to hike up there believing it would be about a 15 minute walk. Because it takes anyone who is not a seriously experienced hiker somewhat longer than that and they were getting a late start during the hottest part of the day, I called my friend Camilo, owner of South Wind Trips.
At the last moment, in the heat of the day, 15 visiting campers were provided with van service to take them up the mountain for world class ocean and San Juan del Sur views. They visited one of the largest statues of Christ in the world (it also doubles as our cell tower), enjoyed the breathtaking views from that mountain top and got back with time left over to shop and explore San Juan del Sur (for about $5 each). "It's Nicaragua!"
Here in Nicaragua, there is still time to not be consumed by the niceties much of the rest of the world takes for granted. There is a palpable vitality living in a land and society on the verge. To live a rewarding life here is to live as the Nicaraguans do with joy and pleasure interrupted often, but only coincidentally, by hardship.