How Swedish Women Dress for Winter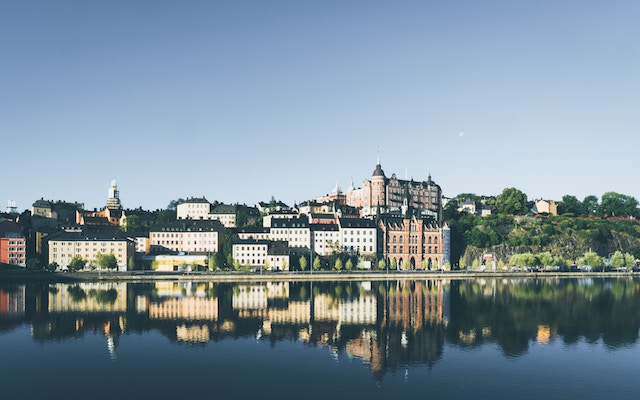 I have just returned from spending a few weeks in Stockholm over Christmas and New Year's. I love Stockholm! In my experience, Swedes are especially polite and everyone I ran into spoke English. I have learned over the years that learning a little bit of the native language before arriving in a new country (and at least attempting to speak to the locals in their native tongue) goes a long way.
Right away, I noticed that the Swedes love fashion. Most guys dress in what seemed to me an "effortlessly cool" way, wearing wool coats, scarves and fitted jeans rolled up perfectly to meet their super stylish leather boots. Swedish women are also into fashion. I saw a lot of women wearing neutral colors, dark jeans and warm, cozy accessories. The women of Sweden don't have a classic style like French women, but they definitely have a simple take on fashion.
Winter in Stockholm is pretty cold. It snowed a little a few days while I was in town. It is also quite windy. I prepared for the cold weather by packing a huge fur coat, gloves, scarves and even a wool Burberry hat. Though the weather is chilly in Stockholm, Swedish women have found a way to keep warm while looking chic. While in town I noticed a few killer winter fashion trends that the women of Stockholm pull off effortlessly.
Here they are:
How Swedish Women Dress for Winter
1. Chic Faux Fur Coats
I personally adore fur, so this was one of my favorite trends. Not only are fur coats very warm but they can go from casual to dressy very seamlessly. I saw neutral-colored furs, a pink fur and even a multi-colored fur. This trend can work for every girl.
2. Chunky Scarves
These huge wrap-around scarves are perfection. You can find these scarves anywhere for any price point (H&M or Zara). They are a necessity to keep warm, and you can style them anyway you like. They are also extremely versatile.
3. Black Flat Boots
During the winter months in Stockholm, the temperature drops significantly. The days are also extremely short. The sun goes down around 3:00 p.m. So, a pair of gorgeous black flat boats is a fashion must-have. They can be combat boots, rider boots or whatever style you like but they should be slip-free as the streets are pretty icy. Stockholm is a super walkable city. If you have the perfect boots, you can explore for hours.
4. The Perfect Hat
The hat trend is super fun! I saw all kinds of hats while in Stockholm. My favorite is the 70s style hat with a wide brim. These hats come in a variety of colors, and they look great with the fur coats that many girls wear.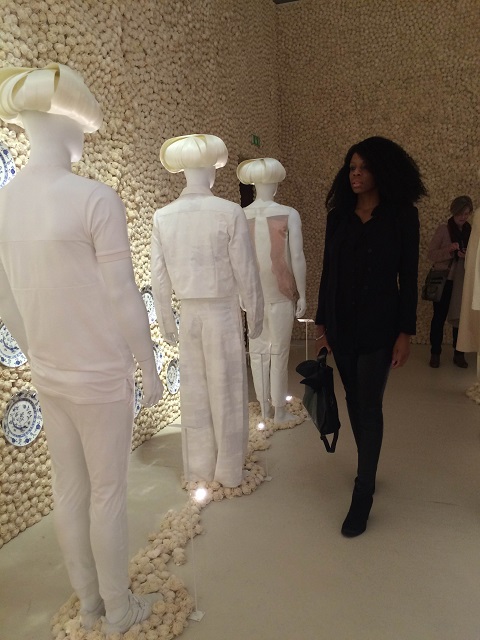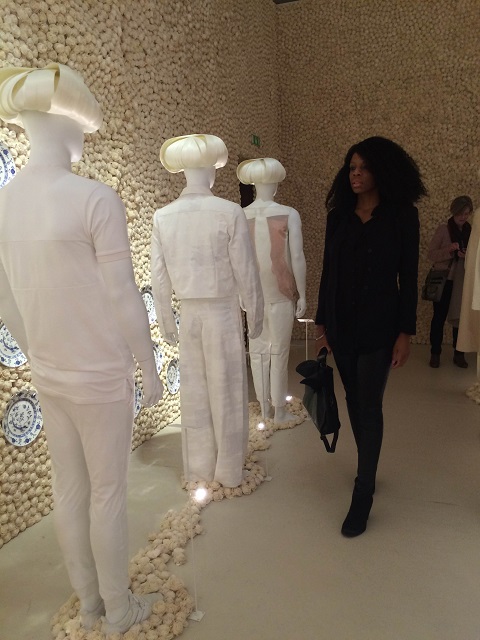 How Swedish Women Dress for Winter
I learned a few things about Swedish fashion while I was in Stockholm. Christmas and New Year's is the perfect time to shop for Swedish fashion as everything is on sale! I was able to get some of the most amazing designs from Swedish fashion and jewelry designers.
While shopping at a Swedish designer's boutique for women, I noticed that many of the designs came in one size fits all. This is very different from the States. This boutique carried very cool pants and dresses. Some of the designer's jackets came in standard sizes including extra small, small, medium and large.
How Swedish Women Dress for Winter
Keep these trends in mind for your next winter trip to Stockholm, which is truly one of the prettiest places I have ever been. The city is immaculate. There is no garbage on the streets, no graffiti in alleyways and everyone recycles. The air is fresh and crisp. You'll want to look as amazing as Stockholm does—the buildings have a classic feel that is very much European with huge doorways, arched windows and massive columns.
The fashion sense of a city is always special. Fashion is where the style of the city truly meets the city's sensibility. Swedish woman are classic and simple with a comfortable edge. They have captured the city's energy with these four trends. It's always a fashion show, but a girl has to keep warm!
Photo credit by Unsplash and Isoke Salaam.