6 Must-Dos for Your Budget Trip to Oslo, Norway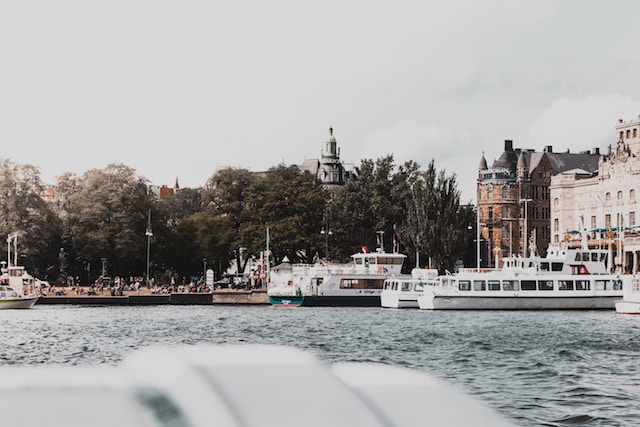 There's no denying that the allure of the fjords and beautiful scenery are reasons enough to visit Norway, but for many, prices are a major deterrent to visiting Scandinavia. How to visit such an expensive country without blowing through the budget can be a challenge, but one that is manageable with a little planning and a lot of walking.
Having lived in London for three months while studying abroad at university, travelling around Europe was a must-do before heading back home to Australia to complete my degree. Enchanted by the prospect of all its natural beauty, Norway was a country not to be missed. Unable to choose between visiting the two main cities, Oslo and Bergen, I decided to visit both.
Spanning across 8 days, I made plans to visit Oslo and Bergen, and on the spur of the moment while in Bergen, added the town of Stavanger to my list. Oslo and Bergen are completely different yet both are worth seeing.
To get you started in Oslo, here were some of my travel recommendations:
Norway Travel: 6 Must-Do's for the Budget Minded in Oslo
1. Take a stroll around Frogner
This is the expensive part of town and very beautiful to walk around in. With pastel yellow houses lining the streets and cobblestones roads, it is very quaint and picturesque. I strolled down here on a sunny afternoon and wound up getting lost in the maze of streets that all look alike. Enjoy its beauty but remember to pack a map!
2. Visit the Viking Ship Museum
Due to preservation methods, scientists aren't sure when the century-old artifacts will eventually disintegrate. So this is definitely worth a visit and may be your last chance to see Viking artifacts. Getting over to the museum is a 2.5 hour walk from town, otherwise a ferry from the main pier is a mere 50 NOK for a return trip which I gladly took on my way home to rest my weary feet. One of the best part of this museum is that majority of the signs are in English so you're not left guessing at what all the artifacts are.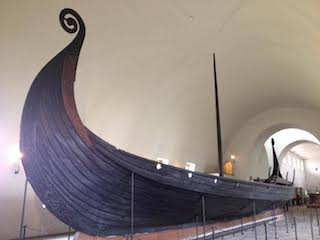 3. Climb the Opera House
The view here is truly spectacular and it's free! If you enjoy architecture and design, the building has won a number of design awards. It costs £340 million to build and is the first cultural building to have been built since the 14th century. With a sandwich, chocolate and a bottle of water it made a great place to sit, take in the view and enjoy my lunch.
4. Take a walk around the pier and surrounding areas
The Pier gives a beautiful view over the water where ice cream is sold in abundance. I was lucky enough to experience a beautiful day in Oslo, with the sun shining on the lake relaxing on a free wooden chair. Make sure to bring a warm jacket and enjoy yourself by the water.
5. Eat a rosinbolle
These fluffy little buns are sold in just about every 7/11 or Narveeseen for very cheap. They make a great afternoon sweet treat and with raisons as well as a sprinkle of cardamom mixed in, it makes for a unique tasting bun. These little buns can be eaten on the run with coffee in hand or enjoyed slowly. They even sell rosinbolle with chocolate chips. Which I bundled into my bag and enjoyed toasted with a cup of tea for that 4pm wake-me-up back at my hostel.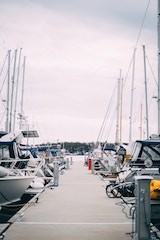 Norway Travel: 6 Must-Do's for the Budget Minded in Oslo
6. Walk Karl Johans Gate
This is one of the most famous streets in Oslo. And it is mixed with expensive shops, restaurants, fast-food outlets and tourist shops. Cruise down for a bit of culture and you'll end up at the Royal Palace. It is another lovely spot to rest and marvel at the view. I somehow managed to perfectly time my visit to the Royal Palace and was able to see the changing of the guard at 1:30pm before taking a rest in the adjacent gardens and enjoying the grandeur of the building.
All in all, Oslo wasn't the majestic playground I had expected and felt it lacked a certain personality. It felt like just another built-up city. So I was pretty excited at the end of the four days there to move onto Bergen, catch a glimpse of the incredible fjords and experience some of the world's most beautiful landscapes.
Have you traveled to Oslo, Norway? How was your trip? Email us at [email protected] for information about sharing your experience with the Pink Pangea community. We can't wait to hear from you.
Photo credits for Norway Travel: 6 Must-Do's for the Budget Minded in Oslo by Jessica Shen.