A Scandinavian Trek: A Conversation with Annalisa Parent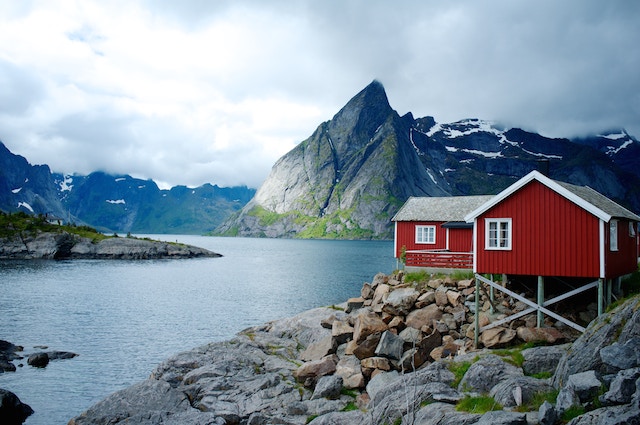 This month, we're interviewing women from all over the world and asking them about their experiences traveling to Norway. We had the privilege of speaking with Annalisa Parent about her experience traveling through Scandinavia. Here's a glimpse into our conversation.
Tell us about yourself! What do you do when you're not traveling the world? Where do you live? What made you decide to go to your most recent destination?
I am an author and a writing coach. A lot of my inspiration comes from my travel, and traveling frees my mind to write. For example, in my upcoming novel one of my characters travels to Chile and falls in love with Pisco Sours, a local cocktail, just as I did while there. I live in Vermont.
I have a deep love of culture, and am interested in getting to know the locals, their customs, language and history while there. The Scandinavian culture has a wealth of these aspects: thousands of years of history, fascinating (if not impossible—have you tried Icelandic?) languages, and a deep connection to Norse myth. Plus the geology is intense! All excellent reasons to go!
How long did you go for? How did you spend your time?
All together, I was in Iceland and Norway for about two weeks, including the cruise from Northern Germany across the North Sea into Oslo. I watched the sunset from the deck,and ate more smoked salmon than I should have. (It's a favorite of mine, and I felt like I was in heaven!) While in Norway, I spent a lot of time tracing viking roots and especially enjoyed the Viking Ship Museum in Oslo.
I am not of Norse decent but enjoy the study of mythology. The display at Vikingaheimar (Iceland) is exceptional. It is colorful, audacious and entertaining. The museum also houses a replica viking ship that sailed to New York in 2000. Best of all, you can walk on the deck of the ship and really explore it.
Lastly, I enjoy exploring the geology of Scandinavia. I hiked through Thingvellir National Park in Iceland, walking the rift between the American and European continents. On my next trip, I would like to try scuba diving this rift. I am sure it is cold, but it looks fascinating!
No trip to Iceland would be complete without a dip in the Blue Lagoon. I spent an afternoon there getting prune in the geothermic water. It was blissful. The air was cold and the water was delightful—and blue!
Lastly, visiting the Arbaer Open Museum outside Reykjavik was a real treat. You can enter houses that have been relocated in their entirety to the museum to see how life was in Iceland in the past. To combat the cold and wind, many houses were built into the ground which was built up around the house. And of course the animals were stabled right inside the house in their own little porch room to share the heat. You've got to see this stuff to believe it!
What were your most memorable experiences? What were the biggest disappointments?
The salmon in Norway is as good as you've heard. The Hakarl, dried and fermented shark, in Iceland is as gross as it sounds. Sorry, Iceland. The people in Iceland were so friendly and so kind about speaking English and about the fact that I struggled with basic vocabulary. I loved the art in Vikingaheimar (Iceland) that portrayed the Norse Myths.
The display was engaging and interactive; they really brought the myths to life. Also, the guy running the gift shop answered all the questions I threw at him about his culture, the politics and the current state of affairs. I really appreciated his openness.
What do you wish you knew before you went?
When you go to a place called Iceland, you expect to be cold. But I had no idea HOW cold. Now, let's be honest, I come from a cold place. We have winter here in Vermont that would scare the pants off some people. We're talking feet of snow and subzero temperatures. None of that prepared me for the wind whipping off the North Atlantic and chilling me to my bones in July! Bring ALL of your winter clothes to Iceland—even if it's summer. Or you'll end up with some souvenir gloves, hat and scarf like I did.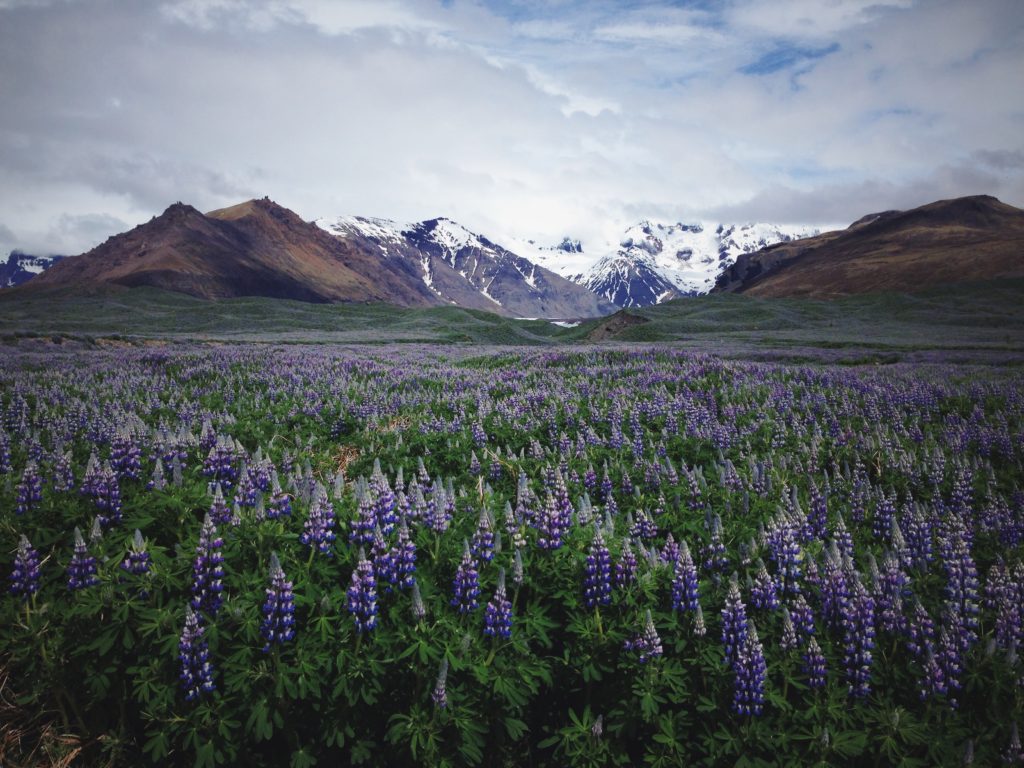 Any favorite restaurants/hotels/hostels/sites you'd like to recommend? Tell us what made them great!
In Iceland I stayed at the Reykjavik City Hostel. I've stayed at a lot of hostels around the world, and this one was hands down the BEST I've ever stayed at. Its kitchen facilities are incomparable. They've got cool events going on every night. And, you can even camp out in a tent in the back!
In Norway, I stayed at Cochs Pensjonat. It was simple, affordable, and met all of my needs. I had a TV in my room, which was a bit extravagant for me. But, I always find it fun to watch local TV, hear the language and learn what I can. The coffee shop serves some of the best coffee I've had anywhere in the world. It's pricey, but totally worth it!
Is there anything that women specifically should know before they travel to your destination?
Both countries were very open and I had no difficulties as a woman traveling here. Do like you would do anywhere, keep your street smarts about you, and you'll be fine.
Photos by Unsplash.