The Truth About Living in Alaska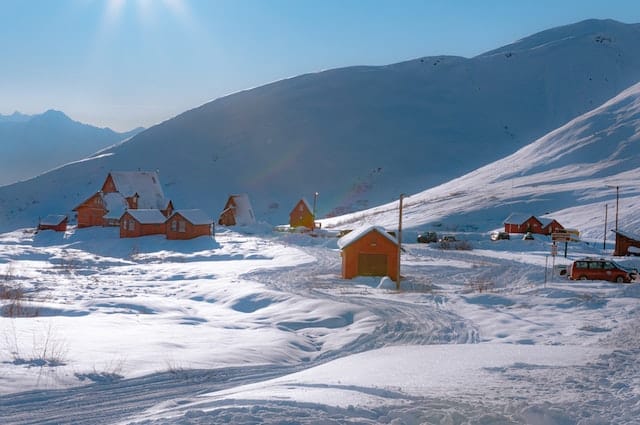 Have you ever experienced that feeling of being so totally and completely alone? The nearly-suffocating feeling when you realize that absolutely no one in this world knows exactly where you are? For me, it's a liberating feeling; one that is slightly scary, but also wildly thrilling.
I find travel so astoundingly magical. The rush of navigating your way through a busy airport or exploring a city you've read about in the glossy pages of a magazine. It feels as if the world is suspended with glittering threads of hope, like anything is possible.
The first time I visited Alaska, I drove from my home state of Oregon and crossed the border into Canada in Sumas, Washington, a small border crossing northeast of Bellingham. It was 2003. I was in my early 20s and completely unaware of how that journey would change the course of my life. I caravanned with three friends in two cars and all four of us were animated with excitement to be out of our hometown and off on a wild and grand adventure through Canada and into Alaska.
That summer changed my life because I discovered within myself a desire to fully and truly live.
We spent two weeks camping our way north along the famed Alcan Highway through Canada's British Columbia. We swam in lakes and took sulfur-water showers at campgrounds that cost one looney (a one-dollar coin in Canada). In fact, we stopped to marvel at every bear and moose we saw and picnicked at every lake we passed (there's a lot of lakes on that highway!). It was a carefree time of youthful bliss, our summer laid out before us. Our entire lives laid out before us. Around the campfire at night, we would proclaim that this was going to be the best summer of our lives and that we would all be friends forever.
It was indeed one of the best summers of my life, though none of our hopeful predictions played out the way we thought they would, and one of those friends passed away years later. Life rarely does go according to plan, though. That summer changed my life because I discovered within myself a desire to fully and truly live, and I fell in love with Alaska. The 49th state has a way of working itself into your soul and never letting go.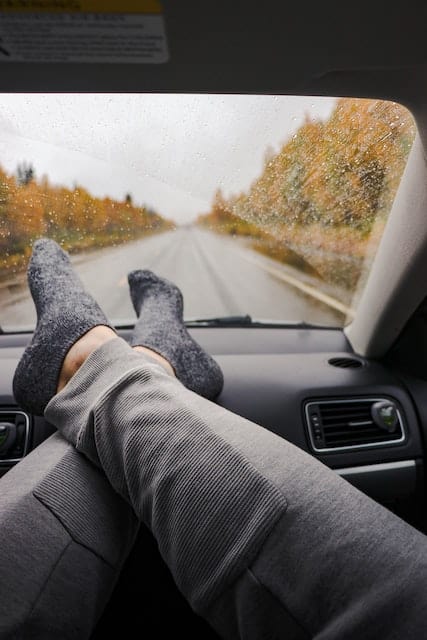 The Truth About Living in Alaska.
I went back to Alaska in 2005, and again in 2014, and again in 2017. And now I am sitting in the quaint seaside town of Seward, Alaska as I write this, watching humpback whales feed in Resurrection Bay from the library window. It just keeps calling me back to it.
Talk with any long-time Alaska resident and they will tell you the same story – they came to Alaska on vacation, and they kept coming back, and eventually they stayed. Alaska does that to a person. She offers us what we've always been looking for – peace, wonder, wildness, and majesty. I've been to nearly all 50 states and, while unique and beautiful in their own way, none hold the stunning grandeur that Alaska does.
Referred to as the "Africa of North America", Alaska boasts a pure wild. It takes a special kind of person to adapt. To live among her painfully stunning vistas and rugged snow-capped peaks, because it feels (and looks) like a fairy tale, and we're conditioned, as we grow older, to not believe in fairy tales. But Alaska is the place that makes us believe in magic again.
The Truth About Living in Alaska Related Reading
Are you traveling to Alaska? Have you experienced living in Alaska? Email us at [email protected] to share your experience and advice with the Pink Pangea community. We can't wait to hear from you.