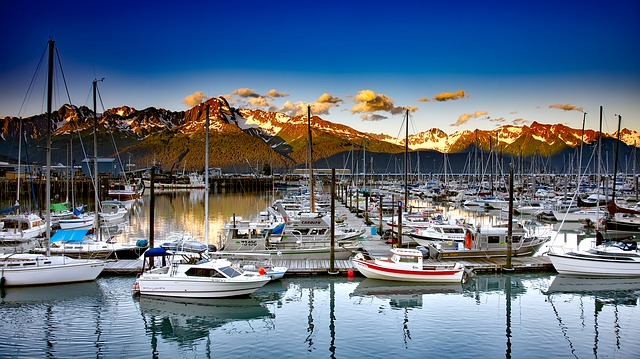 I have this old gray sweatshirt–it's tattered and stretched out and so comfortable. Across the front it says "not all who wander are lost", a proclamation that nearly every nomad, wanderer, and van-lifer has adopted as their own personal credence. But while I happen to own a sweatshirt bearing the slogan, I've always refused to adopt it. Why? Because I was lost. I was lost and alone and scared and living in a car. I was looking for a place to belong, but had fallen beautifully into the cycle of a seasonal worker.
Just like everyone else who lives that lifestyle, I had an average of three to four jobs at the same time each summer, worked myself sick between April and September, and then got in my car when the leaves started falling and drove to the next seasonal town. Every time the seasons changed, I moved. I never knew exactly where I was moving to.
It all randomly depended on which company in whatever town offered me the most exciting-sounding seasonal job. It is indeed a wonderful way to live, and I highly recommend that everyone do it at some point in their lives, but it's also exhausting. I reached a point where I was tired and wanted to stay in one place for a while.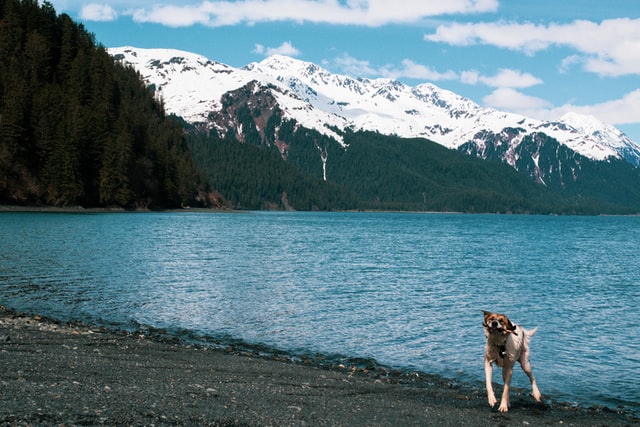 I've been coming to Alaska seasonally since 2003, but 2017 was when I started feeling ready to stay put for a while. I found myself in Seward, the charming little seaside hamlet that is the gateway to the Kenai Fjords National Park.
I wanted to plant roots; I was ready to plant roots. But I didn't know how, and without realizing it, Seward wrapped its roots around me.
I found myself here working as a barista, and my very first outdoor adventure was paddle boarding an iceberg-filled lagoon at the face of a tidewater glacier. Bear Glacier sits within the National Park's boundaries, and that rainy day back in May 2017 it was misty and magical, complete with harbor seals poking their puppy dog eyes above the surface and blinking at me while I scooped through the calm icy water with my paddle, floating while standing. It was one of those moments that wrapped me in awe and still holds magic in its memory. Truly, if you ever get the chance to paddle board or kayak Bear Glacier, do it. A thousand times, do it. It's an experience you will never forget.
Even though I fell in love with Seward, I still left when that September rolled around. I was the girl who leaves. It's what I've always done. Staying, even though I wanted to, wasn't something I knew how to do. But once the seasons changed again, this time from winter to spring, I got in my car and drove back to Seward. It was my seventh time driving the famed Alcan Highway through Canada and into Alaska. The Alcan leaves you fulfilled yet wanting more. It is a drive everyone should do at least once in their lifetime.
That spring, as I drove the Seward Highway south from Anchorage along the banks of the Turnagain Arm (part of the Cook Inlet), the brilliant sun was sparkling on the water and the snow-capped peaks glistened against the blue sky. It was a sight that brought tears to my eyes even though I had seen it so many times before. It was then I realized that I had found the place I wanted to stay. Seward had become my home.
Seward Alaska Chose Me.
I reveled in being back, and took advantage of all that Seward has to offer. I played tourist and took a flight-seeing tour, landing on the Godwin Glacier way up high in the mountainous peaks. I went zip-lining through the tree tops and I kayaked Resurrection Bay.
Seward was dropped into the heart of the most gorgeous location I've ever seen. Mountain ranges stand sentinel on three sides and the salty waters of Resurrection Bay lap against the edges of downtown. In the evenings, when the sun sets, the alpenglow washes the snowy mountains in the softest light. It still makes me stop and gaze in wonder that this is the place I now live. Sometimes I'm still surprised that I have actually stayed in one place for more than a season.
I feel as if Seward chose me, not the other way around. I wanted to plant roots; And I was ready to plant roots. But I didn't know how, and without realizing it, Seward wrapped its roots around me. I couldn't be happier about that. With hanging glaciers visible wherever you look and peaks so tall it hurts your neck to look up at them, Seward and the Kenai Fjords National Park is like living my life in a Bob Ross painting.