6 Ways Visiting Ireland is Like a Fairytale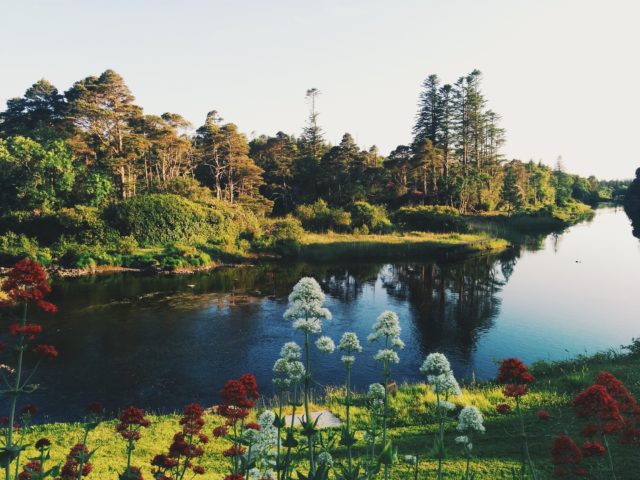 In 2010, I embarked on journey to Ireland with my mom through CIE tours. We visited Dublin, Donegal, Sligo, Galway, Killarney, Cork, and the Aran Islands. This was my first international trip as an undergraduate student, and it could not have come at a better time for me with all the transition that college brings. It reminded me that the seemingly impossible can be possible, and Ireland opened my eyes to natural beauty in Europe that I had never seen before.
So, what made visiting Ireland such a fairytale experience?
1. The green landscape is sprinkled with over 30,000 castles and castle ruins.
One of the most famous is the Blarney Castle, which I had the opportunity to tour. The Blarney Castle is located near Cork, Ireland and dates from before AD 1200. The castle holds the blarney stone, a block of bluestone, which has many legends about its meaning. Some says that "it was the Lia Fáil—a magical stone upon which Irish kings were crowned. According to legend, kissing the stone endows the kisser with the gift of gab (great eloquence or skill at flattery)." So for those who think I like to talk a lot, I blame it on the blarney stone which I kissed while touring the castle!
Several castles have also been converted into hotels, giving travelers the opportunity to live in a castle. I had the opportunity to stay at Clontarf Castle, which was originally built in 1172 as an inner city of defense sites protecting Dublin. The castle was then occupied by the Vernon family for 300 years and was converted into a hotel in the 1990's.
2. Breathtaking scenery has been preserved for centuries, despite industrialization and population growth.
Throughout Ireland's long heritage, the country has maintained famous natural landscapes. It is by far the greenest country I have ever seen. Two of my favorite scenes were Cliffs of Moher, where the Atlantic Ocean meets the coastal cliffs of Ireland, and the Aran Islands, where Irish charm and the Celtic language are combined in tiny islands off the shores of Galway.
3. The people are very charming, especially the men.
Unlike other places I have traveled, Ireland makes tourists feel welcomed like long-lost friends. The charm shines through the witty humor and generous nature of the people. On the topic of charm, Ireland has Lisdoonvarma, a matchmaking festival every September that is Europe's largest singles event. My tour group friends and I promised each other that we would return to Lisdoonvarma in our 30s if we were still not married.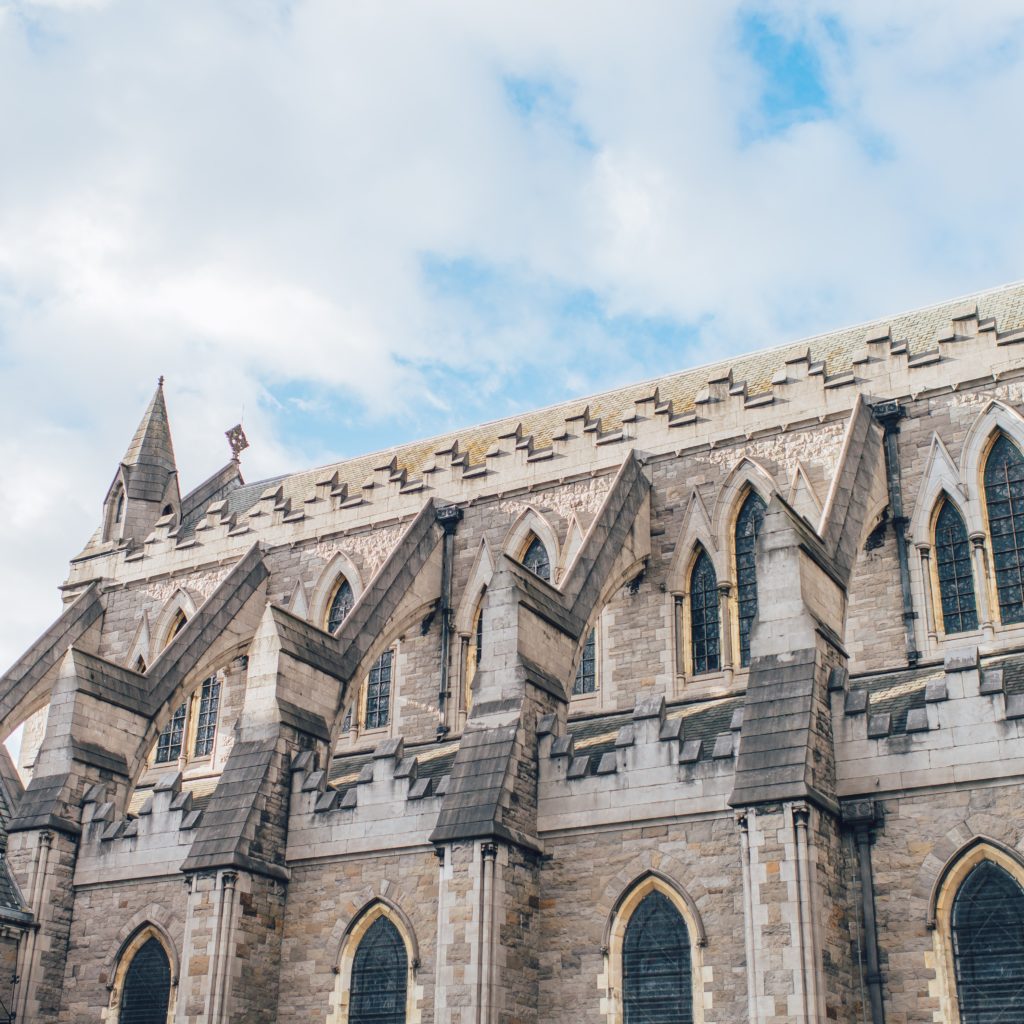 4. Every place and landmark has a story or a legend, including historical figures, fairies, and leprechauns.
Irish folklore is world renowned, and I enjoyed hearing stories from the locals and the tour guides at each destination. Every story or legend (and every word for that matter) sounds like a song or a riddle. It is no wonder that the harp is Ireland's national symbol. Trinity College, Dublin holds the oldest known harp, which dates to the 1300s.
5. The beer is magical.
Okay, this is a stretch, but I can't write about Ireland without mentioning Guinness, a staple name in Irish history. Guinness beer goes back to 1759, when Arthur Guinness first began brewing ales in Dublin. To this day, you can tour the Guinness brewery and learn how to properly drink beer. I credit Guinness for first capturing my interest in and taste for beer.
6. Lucky charms are real.
The Irish embrace luck through various symbols, such as the shamrock, which brings good fortune, and the claddagh ring, which brings good luck to any relationship or marriage. I purchased a claddagh ring because I loved its symbolism (the heart represents love, the hands represent friendship, and the crown represents loyalty) and how the direction I wear the ring indicates my relationship status (if I turn the heart to face outward, it means that I am single because my heart is open; if I turn the heart to face inward, I am in relationship, because my heart has been captured).
Some may joke at the tales of the Irish, but they truly are inspiring and remind us to not take life too seriously, to find beauty in each step we take, and to find joy in each day.