48 Hours in Dublin, Ireland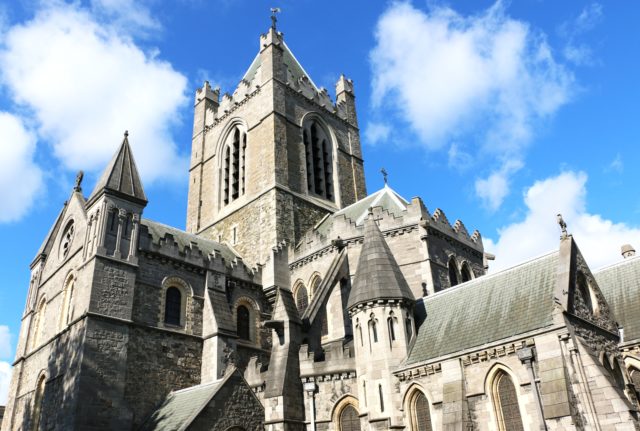 My mum spoiled me with a surprise weekend to Dublin for my 21st birthday. She loved the friendly and cheeky atmosphere that she had experienced there while travelling with the Tartan Army, the Scottish football club's following. As we left our home in Glasgow, I was excited to see a new place. I quickly fell in love with Dublin Ireland. The city is steeped in history and culture, and the atmosphere was just as brilliant as my mum promised it would be.
Planning to spend a few days in Dublin? Here are my tips for a short but wonderful trip: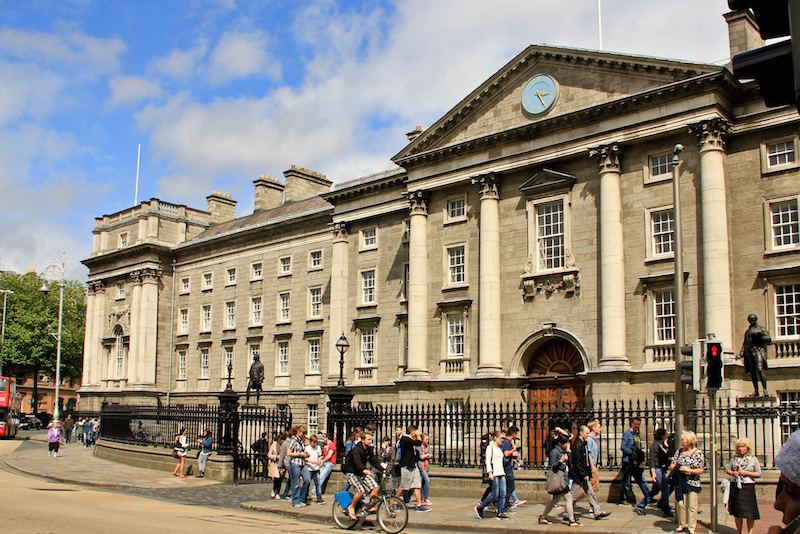 48 Hours in Dublin Ireland
Day 1
O'Connell Street
Get yourself some breakfast on one of Dublin's most famous streets. O'Connell Street is the centre of town. Cafes are easy to find, and we found one that offered cooked breakfasts. Filling up early in the day set us up until dinner,.
Bus Tour
Taking a bus tour at the start of our weekend was perfect. We got our bearings and discovered sights that we wanted to go back to. Also, the tour enabled us to see all of Dublin's highlights, even though we didn't have time to visit everything properly.
We opted for a company called CityScape because they have warm and cosy coaches instead of open buses—which was great because it was January. All of the guides and drivers were so welcoming and friendly, and made us feel completely at home. Because CityScape was a fairly new company, we had the bus all to ourselves during some of the trip, which meant that we got a private tour of Dublin. The guides really knew what they were talking about, and they not made the tour interesting. They also made a real effort to get to know us.
Temple Bar
Irish people are infamous for loving a good party and there is nowhere better to experience that in Dublin than at Temple Bar. An area of the city where pubs line the cobblestoned streets, Temple Bar is the hub of Dublin's nightlife. During the weekend, it's packed. Try to find a pub that has live music!
Mum and I visited the Hard Rock Cafe in Temple Bar, since it's a family tradition to visit one wherever we go. We sat by the window and watched the merriment while tucking into our burgers and cocktails.
Day 2
Guinness Storehouse
Guinness has become synonymous with Ireland and nowhere is its presence felt more strongly than in Dublin. The Storehouse is the old Guinness brewery that has been converted into the museum. It tells you a bit about Dublin's history and how they make their famous brew. Visitors start on the bottom floor and work their way up. Don't miss seeing the original 9000-year lease signed by Arthur Guinness. Also, make sure that you visit the Tasting Room.
Once you've made your way through all of the exhibits, you'll be given a free pint of Guinness—the freshest you'll get anywhere. You'll even be given the chance to learn how to pour it properly and to pour it yourself. I passed on that, since I've been a barmaid for long enough already! I'd recommend taking your pint up to the Gravity Bar. It's the highest point of the building and all of the walls are made of glass, giving you spectacular views of Dublin.
Since the Storehouse takes a few hours to get round, I'd recommend getting a bite to eat in the Brewer's Dining Hall. The food is amazing. My mum and I both ordered the Guinness Stew and the Guinness Chocolate Mousse.
Trinity College Library
This was possibly my favourite part of the whole weekend. We'd originally decided to go to the College to see the Book of Kells, a medieval manuscript made by monks. The exhibits about the book are really informative and helped me understand a topic I really didn't know anything about. It's difficult to grasp how old the book is when it's sitting right in front of you and getting to see the craftsmanship up close was a real treat.
However, it was what came after that impressed me the most – the Trinity College Library. Neither of us knew this was part of the tour and when we walked in, I was speechless. It's difficult to put into words how breathtaking it is, with the high domed ceiling and hundreds of shelves of old books. It's a huge collection of children's literature, and standing in the middle of this cathedral-like room left me gobsmacked. I would definitely recommend it to book lovers.
48 Hours in Dublin Ireland top photo credit by pixabay.com.