Traveling to Ireland: 6 Amazing Places to Visit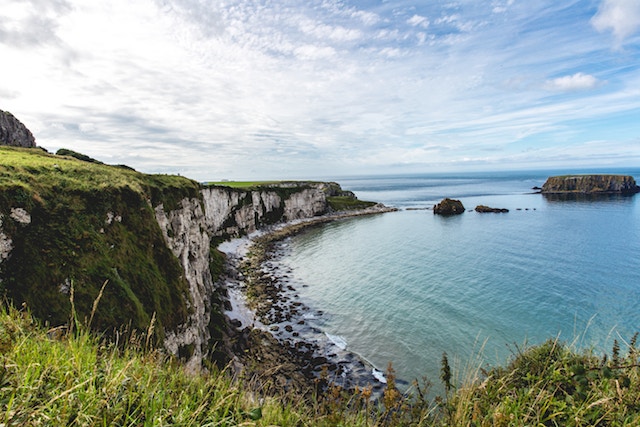 To say Ireland is beautiful would be an understatement. Since coming here to study abroad in January, I have seen so many unforgettable places in the Emerald Isle. Here is a list of wonderful places to visit in Ireland—in no particular order—whether you're coming for a short vacation or for a longer stay. Of course, this list includes only a fraction of the many options available to you. Visiting Ireland is a truly unforgettable experience, and you really can't go wrong.
1. Giants Causeway
While not within the Republic of Ireland, the Giants Causeway is a gorgeous rock formation located outside of Belfast. A ticket costs around 8 pounds (or 7 if you have a student ID). It can be reached by taxi, car or bus. It is incredibly windy and the ocean breeze can spray you quite a lot so I recommend bringing a good jacket.
2. The Hill of Tara
The Hill of Tara is one of the best places to go in order to see the Irish countryside. It is located in County Meath about 30-40 minutes outside of Dublin. It is a very important site in terms of Irish history and heritage. It is supposedly the seat of the high kings of Ireland and has been in use since Neolithic times. Here, you can see the stone of destiny or Lia Fáil. According to legend, the stone will roar with joy when the rightful king of Ireland touches it.
However, it is also a stone that people use to make wishes. If you walk around it with your eyes closed three times, it is said that your wish will be granted. Warning: the legend also says that if you go to the Lia Fáil with a man, you will become pregnant, so be careful about who you choose to travel to the stone of destiny with! My teacher told us that her friend who made a wish at the stone of destiny with her husband had her first child nine months later.
3. Titanic Museum
If it's raining and you're looking for an indoor place to visit, this is a great pick. This museum is located in Belfast. It is at the shipyard where the Titanic was built and launched—also known as the Titanic Quarter. It is an incredibly moving museum with nine different galleries featuring everything one would possibly want to know about the Titanic—from the history of the White Star Line up until its rediscovery in 1985. If you make it up to Belfast, this place is a must-see.
4. Trinity College: The Library and Book of Kells 
Trinity College is located within the heart of Dublin, and its grounds are open to the general public. Inside the school walls lies the old library, which contains a museum for the Book of Kells. The book of Kells is a manuscript written in the ninth century that is filled with beautiful calligraphy and illustrations. The ticket to see the Book of Kells also lets you look at Trinity College's Old Library, which honestly makes you feel like you are in Harry Potter. So if the Book of Kells does not persuade you, I hope the latter does.
5. Blarney Castle
Yes, I had to put this on the list. This castle is just outside Cork City and is one of the most famous places in Ireland to visit. Legend says that those who kiss the famous stone will receive the gift of eloquence. There are more to the grounds than the castle itself including stunning gardens and a poison garden with plants such as henbane, wolf's bane, hemlock, nightshade, opium and other deadly fauna. Right outside Blarney Castle the country's largest wool apparel store with sweaters, gloves, hats and any sort of wool clothes Ireland is famous for! Keep in mind that many 100% wool sweaters do come at a large price tag.
6. Kilkenny Castle
This castle, located in Kilkenny, was first built in the 1100s and over the course of the next several hundred years, was renovated and added to. It has a stunning interior, which reminds one of Downton Abbey. One guide told us the creator of Downton Abbey, Julian Fellows, has ancestors who were members of the family that lived in the castle.
Ireland is such a stunning country with so many amazing places to go to. When I stood at the top of the Hill of Tara, I realized I would never be the same person again, for I had never seen anything quite so beautiful in my life.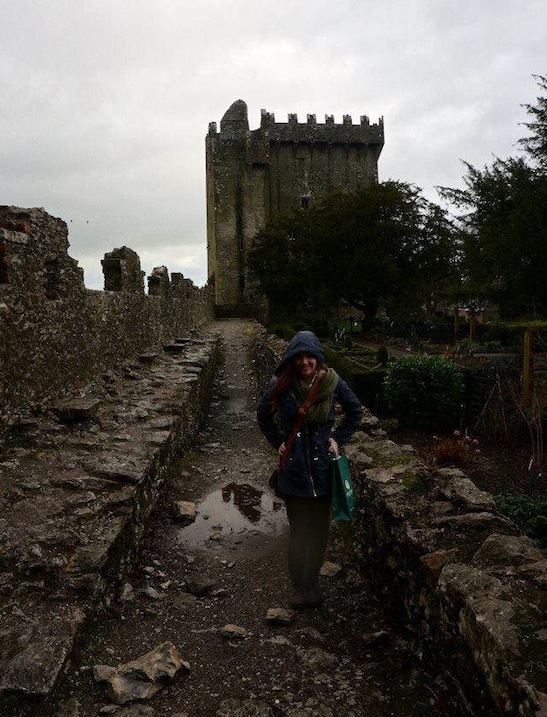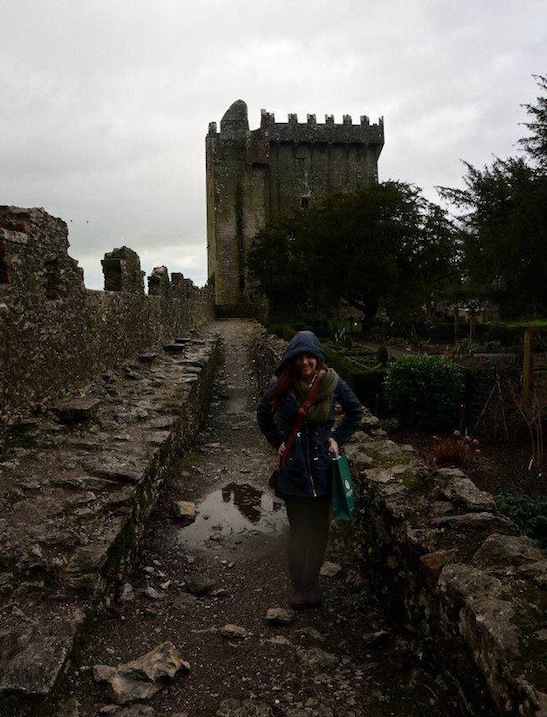 Traveling to Ireland: 6 Amazing Places to Visit