The Best Dining Deals in NYC's East Village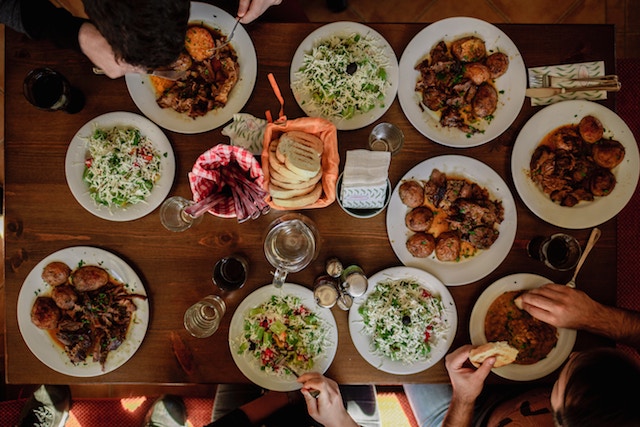 There's a certain energy you feel when walking the streets of Manhattan. The feeling of excitement rolls through your veins, giving you a sense of empowerment that's difficult to find anywhere else. New York City is electrifying, and it has the ability to make you feel alive. With a copious amount of opportunities right at your fingertips, you have the option to do whatever you want, whenever you want to.
Enjoy live music or a comedy show any night of the week. Stumble upon an eye-opening pop-up exhibit. And to top it all off, embark on a culinary adventure around the world, scattered endlessly throughout the city. While a simple Yelp search can easily turn into a stressful decision amongst the plethora of 5 star reviews, sometimes having too many options can be a bit tricky.
Here's how to dine on certain nights in a lively neighborhood that's right in the heart of all the spontaneous action: the East Village.
The Best Dining Deals in NYC's East Village
Monday: La Palapa
Located around the corner from Union square and home to part of NYU's campus, the East Village is known for its young and eclectic vibes. Wandering down any street will bring you near all sorts of dining gems, all decently affordable for New York standards.
Start your week off on St. Marks place at La Palapa (77 Saint Marks Place, New York, NY 10003), a Mexican joint that fits right in with the quirky vibes of the street. Catering to a crowd in denial that it's the beginning of the week, every Monday allows for Bring your own Bottle of Wine, sans corking fee. Let the wine flow freely over a dish that will transport you right to Mexico: the Plato Vegetariano Azteca, complete with a slab of grilled nopal cactus.
Tuesday: Fonda
While La Palapa is an eccentric take on Mexican dining, Fonda (40 Avenue B, New York, NY 10009) is a bit more on the intimate side. Venture over to Avenue B for this hole-in-the-wall boasting a taco deal that's hard to resist on its very own day of the week. You can get three authentic, hand-pressed corn tacos for a price that'll make both locals and tourists happy: only $6. Take your pick between the pineapple-marinated pork of Al Pastor, the spicy grilled skirt steak of Carne Asada, or the tender pulled chicken. Top off the meal with one of their signature margaritas, like the Spicy Blood Orange or the Hibiscus Rosalita.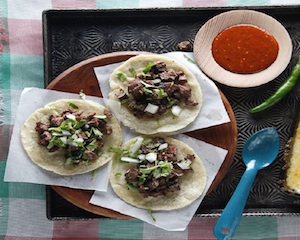 Wednesday: Stanton Social
Continue your food crawl with a seafood staple that's as old as the city itself: oysters. Back in the 1600s, the surrounding river held enough marshy grassland to allow these little guys to thrive. After this discovery, feasting on oysters became an average dinner. Keeping culture close to home, the city has embraced this meal by offering up some great deals.
Heading a little further into the Lower East Side sits Stanton Social (99 Stanton Street, New York, NY 10002), a trendy restaurant lounge with comfort foods ranging from French onion soup dumplings to goat cheese pierogis. While these comfort foods may be appealing this time of year, forget the season and indulge in $1 oysters like it's the seventeenth century. From 5 to 8 p.m., slurp down as many as you can at this price, finishing it off with a select half-priced draft of your choosing. Can't get enough? These oysters drop down again in price after 11 at the bar.
Friday: Gruppo
Ah, Friday. The moment of relief felt by New Yorkers as they clock out for the weekend, jumping into their corresponding plans for the few days off. Restaurants and bars thrive off of this day, enticing passerbys with the simple words of "happy hour"—the universal sign of cheap drinks and food specials. While residents may savor these few hours, it is the visitors that benefit from it most, getting the best deals New York City has to offer.
And at Gruppo (98 Avenue B, New York, NY 10009), you'll find the perfect pizza and happy hour combination to kick off the weekend. This charming pizzeria serves up classic thin crusts, making it an easy choice to pair with a few beers. From 3-6:30 p.m., come for a pitcher or a bottle of wine and stay for the large cheese pizza, which will be on the house with your drink purchase. Dinner and drinks just got a whole lot easier (and cheaper!).
Sunday: The Smith

Finish off the week with some football, good company, a juicy burger and an ice cold beer. Located on 3rd Ave is The Smith (55 3rd Avenue, New York, NY 10003), an American eatery known throughout the city for their rich flavors and laid-back decor. While their eclectic brunch menu can satisfy any morning craving, the best deal of the day is during dinner, where you can get a burger and a beer for $14.
Topped with cheddar, bacon and "special sauce," this patty is no joke. Although the meal may be more than enough, go the extra mile with a side of mac & cheese. It may seem excessive, but this cheesy dish is well worth being stuffed to the core afterwards.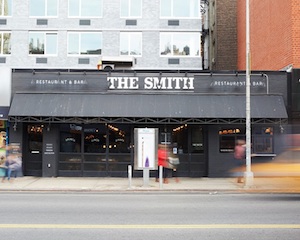 While a good restaurant in New York City is a guaranteed find, one with a great deal may not always be. Quit roaming all over the place and head downtown to The East Village where the vibe is young and the action doesn't stop, getting the best bang for your buck all throughout the week.
Know of other great restaurant gems on this side of town? Let us know your feedback on the best dinner deal you've had!
Have you traveled to New York City? How was your trip? Email us at [email protected] for information about sharing your experience and advice with the Pink Pangea community. We can't wait to hear from you.