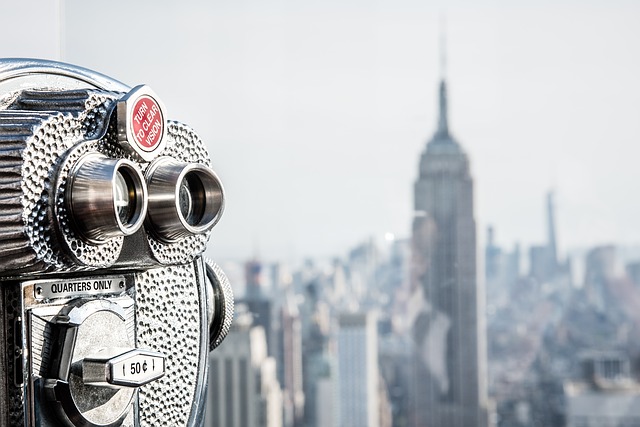 A day trip to New York City is definitely worth considering if you are already in the USA. I was already in Boston, visiting my best friend, so we bought a return ticket only two days before departure for $32 through Greyhound. Despite having to be at Boston South Station at 6am and then having a 4-hour coach journey through Massachusetts, Connecticut and (finally!) New York, stepping out in Times Square for the first time made it totally worth it. Here are my recommendations for what to do if you just have one day in New York.
One Day in New York
Morning
Going for breakfast when you arrive is a good idea, as you can plan how you will spend the day and ensure you are fuelled up for exploring. We grabbed a pretzel and some coffee from a food cart, which is a great way to save time.
Just walking around the city itself is pretty incredible without paying to go in places, but we were sure we wanted to go to the Rockefeller Center as we had heard this has the best view of Manhattan. We were definitely not disappointed! The Rockefeller Center is less than a 10-minute walk from Times Square, so is a great place to start your day of exploring.
The Rockefeller Center building is so impressive, and even has a beautiful year-round ice-skating rink, which looked like so much fun.
Noonish
Although the Rockefeller Center has a great selection of places to eat to suit all budgets, head down 50th Street towards Turtle Bay, where there are plenty of restaurants and cafes. You'll see St. Patrick's Cathedral on the way, which is a beautiful building. We stopped at a cute little bakery called La Parisienne Café for a sandwich and an éclair.
Afternoon
Afterwards, we strolled down Fifth Avenue, taking in the never-ending array of designer shops, which make it the world's most expensive street. We made a stop at Tiffany and Co., spending a good hour there, not actually buying anything but just taking in the culture.
Evening
We then had a wander around Grand Central Station, taking in the amazing architecture of the building, followed by a burrito for dinner. The city is just overwhelmingly busy, and crossing the road was quite the task especially during rush hour.
I definitely will go back to New York, to see all the sites that we didn't have time for, such as the Statue of Liberty and Ground Zero, but even spending a day there was just so exciting. If you can go even just for a day, for one day or one week, you absolutely must!
Photo by Unsplash.