The Insider's Guide to a Fabulous New York Trip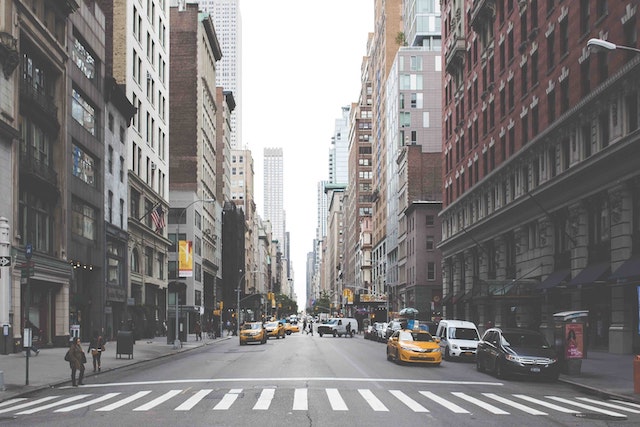 "New York? You're really from there? It's my dream to go there!" Being from New York makes you an instant celebrity when you travel—and for good reason. New York is truly a world of its own. However, as someone who has lived in the urban playground all her life, it would be irresponsible of me to not give a few, well, warnings to those planning to travel here. I can admit our city is like no other. However, there are a few things tourists should know before embarking on their New York trip:
The Insider's Guide to a Fabulous New York Trip
1."It's showtime!"
I can promise you that your first subway experience will be one of a kind. It's going to be crowded: very crowded. However, you will never go unentertained. At many train stations, you will spot singers, dancers, and even magicians. These performers are not the only ones to look out for though. If you're on a subway train and you hear the words "It's showtime!" I suggest you sit back. I don't want to give too much away but I just want you to know that with the subway, you can and should always expect the unexpected. You're welcome in advance.
2. Look past Times Square
Every single guide to New York will include a bit about Times Square. However, believe it or not, most of New York is nothing like Times Square. Sure, you should experience it at least once but don't let it become your main stop here. Instead, I urge you to explore other parts of the city. Venture off to Queens or Brooklyn. Get a taste of New York nightlife. It's famous for a reason. (No, we really don't sleep.)
If you haven't gotten lost in Central Park, you haven't really gone there.
3. Pizza is serious here
If you've heard New York pizza is the best, you heard correctly. I don't care where you're from, I suggest you have it at least once while you're visiting. If you're hungry enough, I suggest heading to Koronet's in Morningside Heights. There you will find the biggest pizza pie you've ever seen in your life. You don't have to believe me, go check it out for yourself.
4. Speed-walking is slow for us
When we need to get somewhere (which is all the time), we aren't kidding around about it. I've thought to myself on many occasions how New York needs a "fast walking lane." If you go to Manhattan often enough, you'll see just what I mean. When we're on a mission to get somewhere, there's no stopping us. Especially during holiday season, foot traffic is serious. With that said, choose your picture-taking spots wisely.
5. Coffee is our city's religion
Just like our pizza, we take our coffee very seriously. If you saw a long line in Starbucks, don't worry! I can assure you that another Starbucks will be steps away. However, there are plenty of independent coffee shops as well. Don't be afraid to give them a chance. They're a great place to get some peace and quiet. If you're a writer, they're that much better.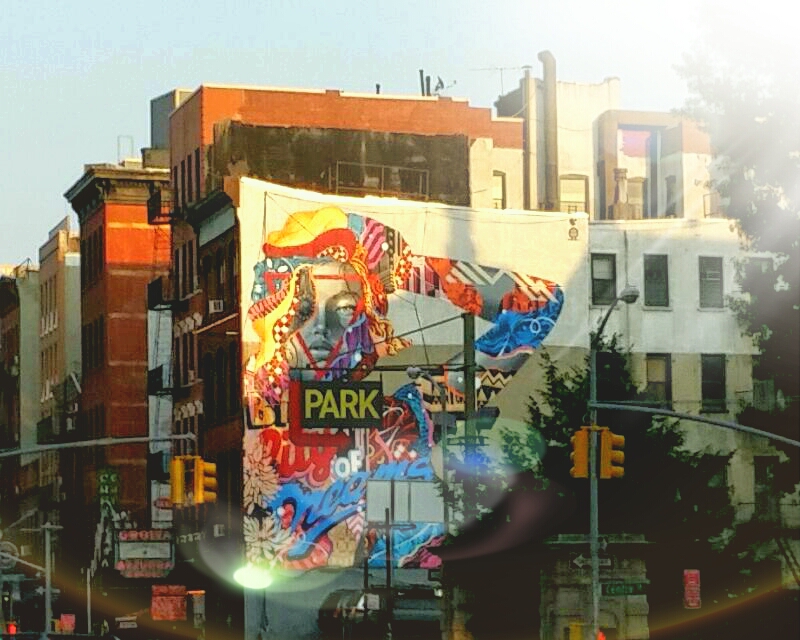 6. Central Park is a must
This is not your typical tourist attraction. When I attended school nearby, I ran in Central Park every week and now running anywhere else just isn't good enough. Depending on the season, you can go ice-skating, you can go to the zoo, or you can just go on an adventure. My only other warning is for you to keep your eyes out for a map. If you haven't gotten lost in Central Park, you haven't really gone there.
7. Fame lives here
You're going to think that the second you step foot in NYC, you'll see a celebrity. That's not quite how it works but it's not impossible either. It's very much about being in the right place at the right time. I've run into celebrities walking down the street, going up escalators, and even sitting at brunch. (Jake Gyllenhaal eats at Jack's Wife Freda for anyone interested.) If anything, explore the famous movie sets here. You can relive scenes from When Harry Met Sally and Serendipity. Be sure to get Breakfast at Tiffany's.
The Insider's Guide to a Fabulous New York Trip.
8. Food choice is everything
We have some of the quirkiest restaurants in the world here in New York. Everyone has their own taste so in terms of food, I suggest you do your research. You'll be glad you did. I can say that one of my favorite places is Alice's Tea Cup. There are three locations throughout Manhattan and if you're a big fan of tea, you will not be sorry.
9. We aren't as mean as we seem
New Yorkers get a rep for being nasty and cold. We are definitely a fast-paced city but we're far from heartless. As in many touristy sights, people get the wrong impression of us. If you want a piece of the real New York, I suggest going to the hidden gems of our city. Check out the street art in downtown Manhattan and in Brooklyn (or the remaining Banksy on the Upper West Side). Try a speakeasy like Please Don't Tell or the Blind Barber. If you're looking for a good happy hour, try Pianos on Ludlow Street. You should know that many of the best things here don't cost any money at all. Our city is full of surprises and often it's these surprises that make it what it is. Enjoy!
Top photo by Unsplash.