Shop Around Tours: A Conversation with Deborah Mayer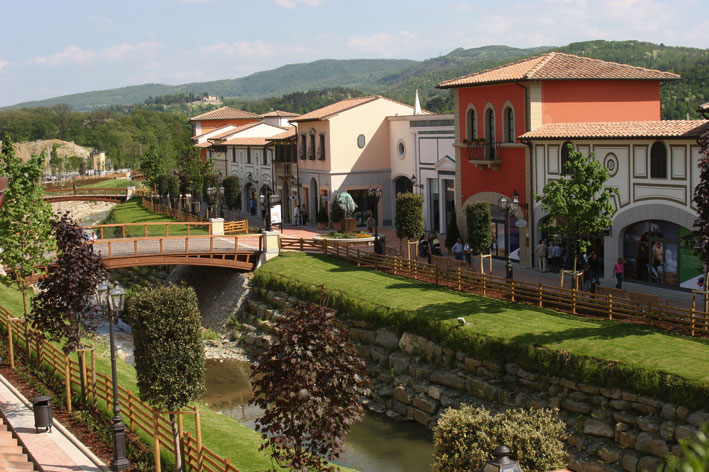 This month, we're interviewing women from all over the world who had started their own tour company. We had the privilege of speaking with Deborah Mayer about her experience in the travel industry. Here's a glimpse into our conversation about Shop Around Tours.
Tell us about yourself! What do you do when you're not traveling the world? Where are you from? Where do you currently live?
I'm a third-generation native New Yorker. I love to travel but I also love to come home to my amazing hometown. When not on the road, I enjoy cooking in my tiny NYC apartment kitchen, curling up on my couch with a good book and watching (mostly British) television. And when I feel like something mentally challenging, I work on conquering Italian verbs. It's a battle I may never win.
What first inspired you to start your tour company? What's your company's mission?
While on a work-related inspection trip to Italy, I came up with the idea for a fashion-themed tour. For over a year, I refined the concept, developing itineraries and marketing ideas and in the spring of 2001, I founded Shop Around Tours. I created my company with the belief that there were other people like me whose idea of a great vacation included finding unbeatable shopping deals. Our vacations feature exceptional wining, dining and outlet shopping for people who live to shop and love to travel.
When I see the happiness in my clients' faces… when they book another tour with me… tell me it was their best vacation ever… refer their friends… I realize that all the sacrifices I've made have been worth it.
What are some of the challenges you've experienced in running a tour company? What are some of the highlights?
Less than six months after I started Shop Around Tours, the events of 9/11 changed the travel industry forever. Just keeping my new company afloat was an enormous challenge. Rather than retreating back to the safety of a corporate job, I decided to stick it out. Patience and persistence started to pay off; the travel business rebounded and my business once again grew. And when I see the happiness in my clients' faces… when they book another tour with me… tell me it was their best vacation ever… refer their friends… I realize that all the sacrifices I've made have been worth it.
One recent highlight was a tour from this past spring, a private group tour for a client who was traveling with Shop Around Tours for the fourth time. It was a honeymoon trip for herself, her new husband and nine of their friends, many of whom were also repeat clients. We traveled to Florence, Rome and the Amalfi Coast, with time spent in the Tuscan countryside and the island of Capri. It was sunny and warm each day and the clients had a great time. It was one of those trips that remind me of why I love what I do – you look around and see happy faces and realize that you're the one who made it all happen!
How have you spread the word about your tours?
Many Shop Around Tours passengers come from word of mouth and repeat travelers. That's something that makes me really happy, knowing that my clients enjoyed the tour so much that they want to do it again and refer their friends. I also send email blasts to people that have opted into the mailing list and post on social media.
What do you wish you knew before starting your company?
My experience was somewhat unique due to the unfortunate timing. Was starting a tour company less than six months before an attack that would leave people afraid to fly the best idea? Probably not. But I wouldn't trade the experience of the first Shop Around Tour in November 2001 for anything. The warm welcome we received from everyone we encountered in Italy was very touching and made for an exceptionally memorable tour.
What are some of your company's upcoming tours/trips?
Our next scheduled tours are:
Shop Around Italy: March 5-13
Shop Around London: July 18-23
We also offer tours for private groups of ten or more that can be customized to suit your group's interests.
Are there any tips you'd give someone else considering starting a tour company?
Try to find a niche that isn't being filled. I'm a firm believer in the pleasure of traveling with like-minded people – there are people who met on the very first Shop Around Tour in 2001 who are still in touch today. Tours that focus on a particular interest make it more likely that your clients will enjoy the company of their fellow travelers, which greatly enhances their tour experience.