Turning Travel Blogging into a Career: A Conversation with Jessica Festa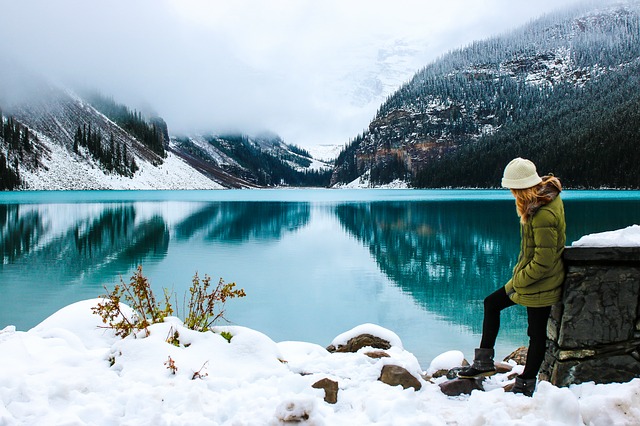 This month, we're interviewing women from all over the world and asking them about their experiences working as travel bloggers. We had the privilege of speaking with Jessica Festa about her experience quitting her 9-5 job and working full time as a travel blogger. Here's a glimpse into our conversation.
Turning Travel Blogging into a Career: A Conversation with Jessica Festa
What made you start blogging about your solo travel?
In college my girlfriends and I had planned a big summer backpacking trip through Europe, though they bailed last minute. I then had to decide whether I wanted to give up the trip completely, or go alone. I picked the latter, of course. At this point I wasn't blogging, but this trip showed me the ultimate freedom that solo travel can bring, as you don't need to negotiate your itinerary with anyone else.
By the time I graduated college, I'd become completely addicted to travel. I really didn't want to give it up by getting a 9-to-5 job, so I researched travel jobs until I stumbled upon blogging. This was in 2011, and I honestly wasn't even sure what a blog was, but I knew I loved to write. So, I pursued it aggressively until I was able to live on what I earned through my website full-time.
Today I even teach blogging courses, which is very fulfilling because I can show people the strategies I've used to grow and how to avoid the mistakes I made when I first started.
What are your favorite places to write about and why?
I love writing about destinations that are lesser-explored, like Bhutan, Slovenia and Namibia. For instance, while in Bhutan I discovered — and wrote about — a place that's obsessed with penises. It was really interesting to explore as a Westerner. I also just went to Pasco, Florida. None of my friends had heard of it before, which made it even more fun to discover!
What does your typical work day look like? Do you have a few places where you love to write?
It depends if I'm on the road or home in New York. If I'm on the road, I usually try to wake up early to get work done in the morning and be out the door to explore by 10am.
If I'm in New York, I'll usually wake up with my boyfriend when he gets ready to work, do a little yoga, work from a coffee shop until 1pm-ish, come home to have lunch and play with my cat, then work until 5 or 6pm. In the warmer weather, that's when it's time to head out for happy hour!
Quite honestly it can be a lot of screen time, but I love being in control of my schedule. Sometimes I'll skip working altogether if my boyfriend is off and we want to do a long bike ride or have a beach day. In fact, to me that's a bigger perk than getting paid to travel!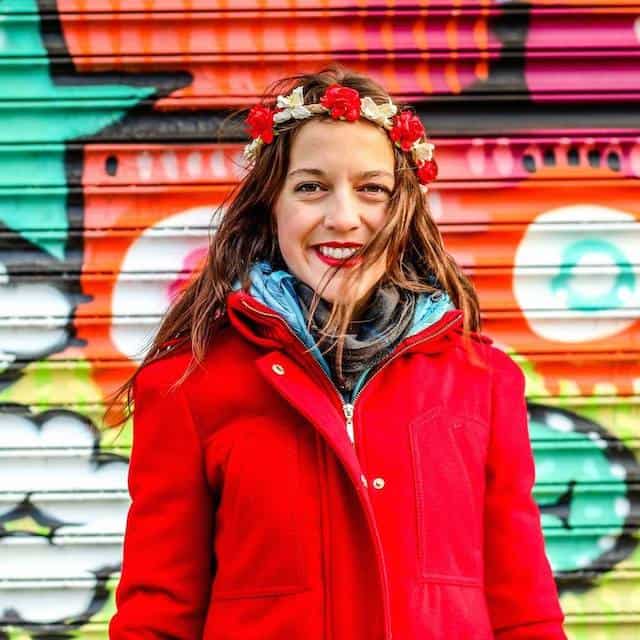 Have you faced any major challenges as a full-time solo traveler and blog writer?
With solo travel, safety as a solo female is of course always a concern. I've had a few scary instances and sexual assault issues on the road, but nothing I couldn't walk away from OK, luckily.
For instance, I once had a tour guide in Chile who took me aside to "talk to me" and then grabbed my face and kissed me, and then came to my bed-and-breakfast that night asking for me. Luckily, I had told my host what had happened and she shooed him away, but imagine if I hadn't told her? He'd told her he was my "friend," so she may have believed him.
In terms of blogging, the biggest challenge is keeping up with all of the changes, especially as a blogging teacher who needs to provide accurate information for my students.
Pinterest now uses hashtags, Google updates its algorithm, Facebook demotes fan pages. You have to keep up with these changes and re-strategize.
Do you ever get writer's block? If yes, what do you do to kick it away?
To be honest, not really. I mean, there are times I really want to write a deep, philosophical type post, but I don't have any material. But then I just consider what advice I can give.
I also consider Search Engine Optimization when I need topics. I'll do keyword research to figure out what keywords might be good to utilize for an SEO-focused post that's still insanely helpful for my readers.
What's one piece of advice you would give to someone who's thinking about taking a solo trip and writing about it, but hasn't felt ready yet?
Any problems you face, you'll figure them out. Lost passports, missed trains, lost reservations; they dampen a trip, but if you can go with the flow you'll figure it out.
Bonus: You'll learn just how smart and capable you are, as you navigate unfamiliar terrain on your own and deal with problems that arise.
As for writing, if you're nervous about "putting yourself out there," start with a Facebook page or a private blog, and make it public when you're ready.
Which writers (travel or otherwise) have inspired you?
I always love reading travel blogs that use humor, like The Everywhereist and Alex in Wanderland, and, non-travel related, Elephant Journal. I've always admired Legal Nomad's ability to dive really deep into what she's writing about — often food — which most bloggers don't do.
A Conversation with Jessica Festa photo credits: Jessica Festa.