Urban Adventures: A Conversation with Summer Davis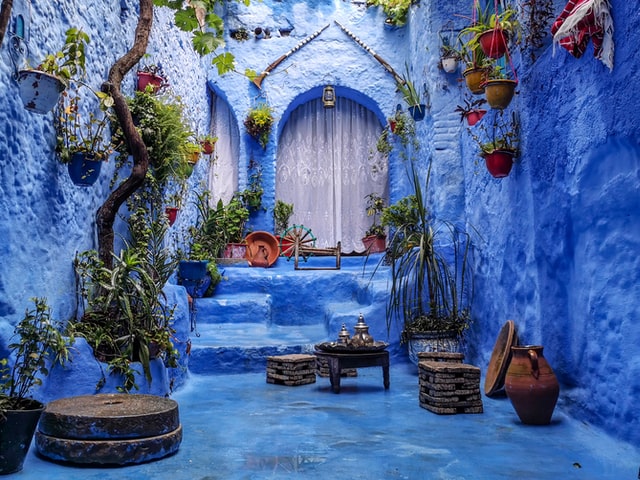 This month, we're interviewing women from all over the world who had started their own tour company. We had the privilege of speaking with Summer Davis about her experience in the travel industry. Here's a glimpse into our conversation.
Tell us about yourself! What do you do when you're not traveling the world? Where are you from? Where do you currently live?
Born and raised in Los Angeles, CA, I have temporarily returned to my homeland where I run a local tour business called Urban Adventures as well as an international tour company called Reflections Travel. Both companies aim to explore and experience the local side of life, so, naturally, I spend most of my free time researching for my tours! Oh, and I have a 9-month-old….
What first inspired you to start your tour company? What's your company's mission?
After I had to leave my job with an international tour operator and move back the the States, I really missed traveling and working internationally. Some friends had asked me to take them to Ecuador, where I lived previously, and I thought this was a chance for me to see if I could run trips professionally on my own. After that trip, the requests kept coming for me to organize and lead tours, so I realized it was possible and decided to make this flicker of an idea a reality.
Reflections Travel tours are curated adventures that aim to: Explore. Inspire. Reflect. My guests explore their destination–new and unexpected local spots always with an element of adventure. They should be inspired by their experiences. They also reflect on what they've seen, learned and lived, hopefully taking away an enlightened understanding of and compassion for each country and its people.
What are some of the challenges you've experienced in running a tour company? What are some of the highlights?
Establishing confidence with vendors when you've never used them is a challenge. Depending on the location, they might treat you very well or perhaps just like any other client. My guests have a better experience when a vendor knows me well so I always work to establish a rapport with the ones I've never met before. Vendor consistency is another challenge. Sometimes I'll have a favorite restaurant or lodge I love to take my groups to, and then one time it will be a bust, so much so that I won't want to return, or at least I'll want to try out something else. That's disappointing for me because I expect to always provide great places for my guests–that's why they're traveling with me in the first place!
Watching guests lose their inhibitions and really enjoy themselves–whether chatting with locals, dancing to local music or drumming alongside the locals–that's when I feel I've really accomplished my purpose. I hate to see my guests feel uptight, uncomfortable or disappointed and always try to draw their attention to the beauty, intricacy, cleverness and/or kindness of a place and its people. I always feel relieved and elated when guests comment on how much they loved a trip or how it really open their eyes and changed them.
How have you spread the word about your tours?
Mostly by word of mouth, through Facebook and a tiny bit of advertising. I know a lot of people so I try to use that to my advantage. I feel that people who are brought to me by a few degrees of separation are going to be the best clients for my tours.
What do you wish you knew before starting your company?
Slow and steady is better. Don't waste a lot of time on researching (another fun aspect of the job) lots of different tours. Design one that really highlights your experience, passion and abilities, and stick with it until you've worked out all the kinks and figured out how to get enough clients to fill your trips!
What are some of your company's upcoming tours/trips?
Next year will be the first theme-focused tour–Watercolor Morocco–which will be accompanied by a professional watercolorist who will run a 3-day workshop and the tour will include many art-focused elements, such as a calligraphy class and photography tour. I also have itineraries pending for food tours in Morocco, Peru, Ecuador and Chile/Argentina.
In February, I'm running a Cuba Cultural Adventure–a people-to-people experience exploring much of the island of Cuba.
Are there any tips you'd give someone else considering starting a tour company?
Expect to work hard–it's not just fun and games (though that's important too)! Give yourself plenty of time to run the backend business (price quotes, itinerary write-ups, bookings, payments, sales, advertising) when setting the dates for the tours. Especially when you're first starting, it can take a while to fill a trip, but if you offer something unique, you'll find your niche!
Photo for Urban Adventures: A Conversation with Summer Davis by Unsplash.