Backpacking Through the Baltics: A Conversation with Katie Matthews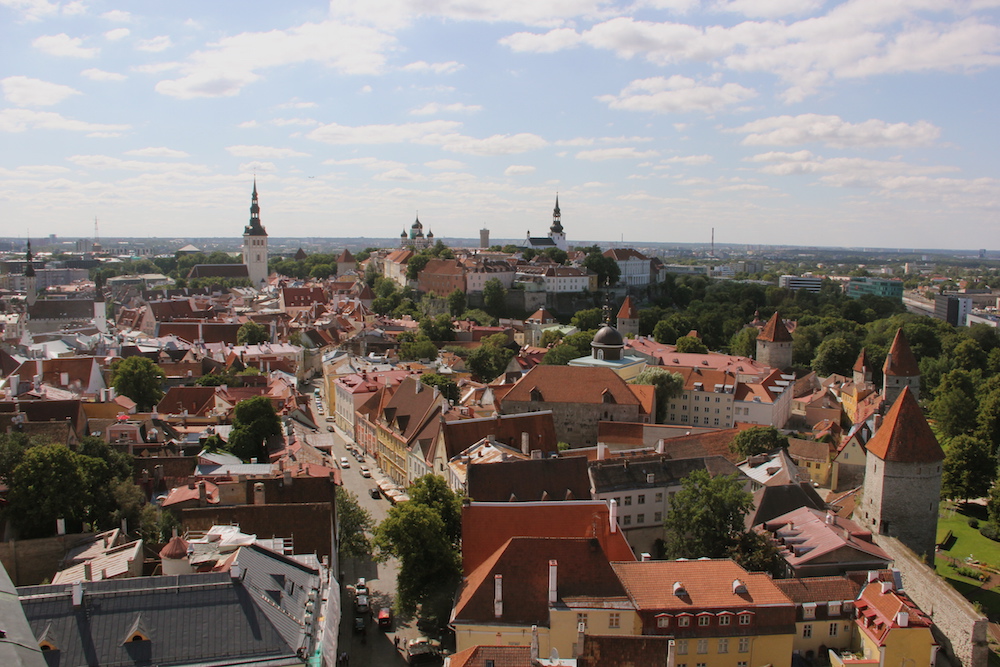 This month we're interviewing women from all over the world and asking them about their experiences traveling to the Baltics. We had the privilege of speaking with Katie Matthews about her experience traveling through the region. Here's a glimpse into our conversation.
Tell us about yourself! What do you do when you're not traveling the world? Where do you live? What made you decide to go to your most recent destination?
My husband and I left our corporate jobs in Vancouver, Canada in 2013, and now travel full-time, making adult coloring books for travelers as we go. Our first book, Travel Between the Lines Adult Coloring Book, was published December 2015, and we're currently working on the second adult coloring book about Mexico.
We traveled through Estonia, Latvia and Lithuania a few years ago and love sharing our experience with others. We'd heard from a few friends that Tallinn, Estonia, is amazing, but Latvia ended up being our favorite stop on the trip!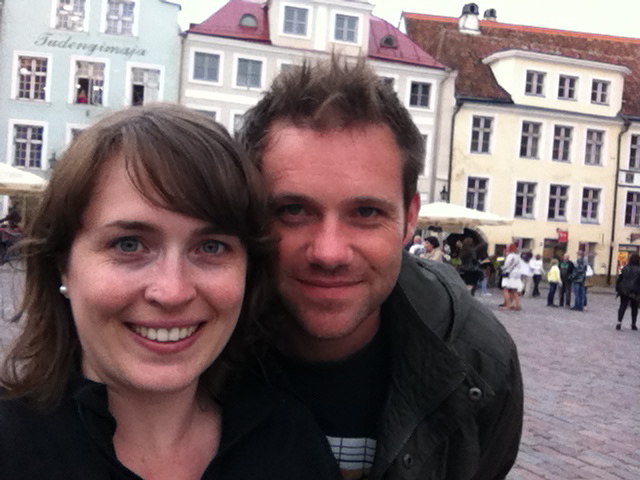 How long did you go for? How did you spend your time?
We took a two-week vacation backpacking through the Baltics, flying in and out of Tallinn, Estonia. Our trip included Tallinn and Tartu (in Estonia), Riga, Jurmala, and Sigulda (in Latvia), and Klaipeda and Vilnius (in Lithuania) as well as Helsinki, Finland.
While there, we tried to see some of the most important sites, such as the Hill of Crosses in Lithuania and the art nouveau buildings in Riga, as well as doing some less popular activities, like cycling along the Curonian Spit near Klaipeda, Lithuania, all the way to the Russian border at Kaliningrad.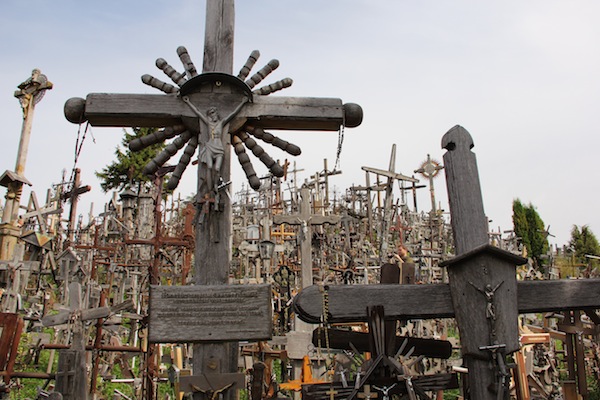 What were your most memorable experiences? What were the biggest disappointments?
Riga was our favourite city on the trip. For younger travelers, Riga is a fun city with great nightlife and an energetic vibe to it, and we couldn't wait to get back.
To this day, we often talk about going back to Riga for a longer stay. If you're not interested in nightlife, Riga also has some of the best art nouveau buildings in the world and is a treat to wander around in the day, taking in the architecture. Another cool thing about Riga is it's the site of the first Christmas Tree, and there's a plaque you can visit that marks the spot.
In Tartu, which is Estonia's "second" city and home to a leading university, we visited the former student prison at the university. Students were locked up for anything from overdue library books to duelling!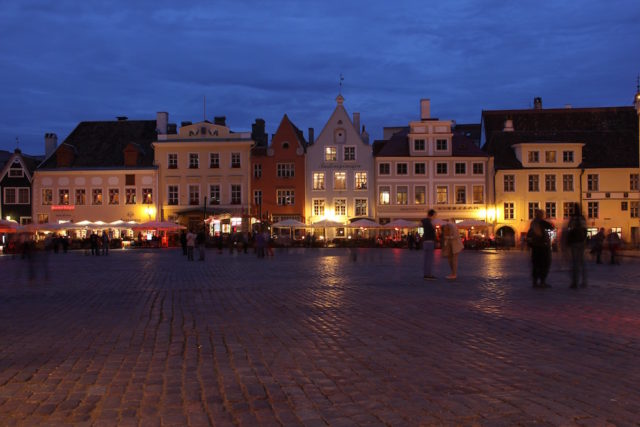 Vilnius was the surprise of the trip. Before going, we hadn't spent too much time thinking about Vilnius, because we'd been told Tallinn was the hands-down highlight. For us, arriving in Vilnius felt more off the beaten path, and we were pleasantly surprised by the large and well-preserved old town. We really enjoyed visiting the "country" of Uzupis in Vilnius and wish we'd been there on April Fool's Day.
In terms of disappointments, we didn't love Jurmala, a beach resort on the Gulf of Riga. It turns out we were there in mid-August, and the resort felt empty with little to keep our attention.
We also had a "travel fail" trying to take a day trip from Riga to Sigulda, home of a castle.
We also had a "travel fail" trying to take a day trip from Riga to Sigulda, home of a castle. Additionally, we managed to get to Sigulda but couldn't find our way to the castle and ended up spending the day lost in the Latvian countryside!
Finally, in hindsight I wish we'd shelled out the cash for a Russian visa so we could have visited Kaliningrad. We were so close, and I think it would have been interesting to see a section of Russia that is surrounded by Lithuania and Poland.
Backpacking The Baltics: A Conversation with Katie Matthews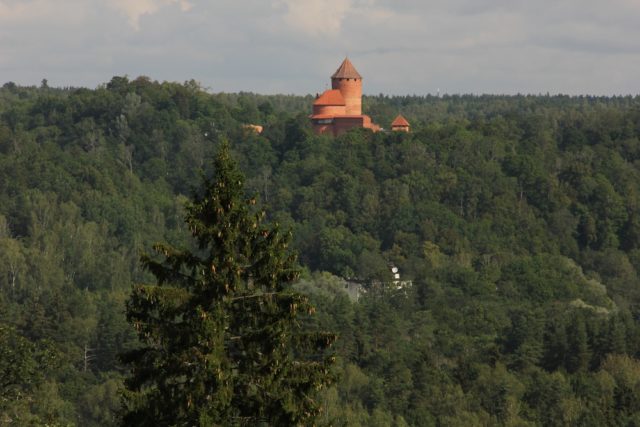 What do you wish you knew before you went?
The Baltics are really easy to travel through, really fun, and incredibly beautiful!
We took the bus almost exclusively, except for our day trip from Riga to Jurmala (train) and the ferry from Tallinn to Helsinki.
In our experience, the buses in the Baltic states were fantastic: they were clean, comfortable, had Wifi, and were quite punctual and reasonably priced.
The other thing that's great about the Baltic states is there is Wifi everywhere! Estonia is a leading digital nation, and it seems like it's Baltic neighbours have caught on as well.
Finally, we found Estonian people to be incredibly friendly. On our first night in Tallinn, a local invited us out and took us on a midnight tour of the city, which was almost empty and beautifully lit. We took one of our favorite photographs during that walk, and it made it into our first coloring book!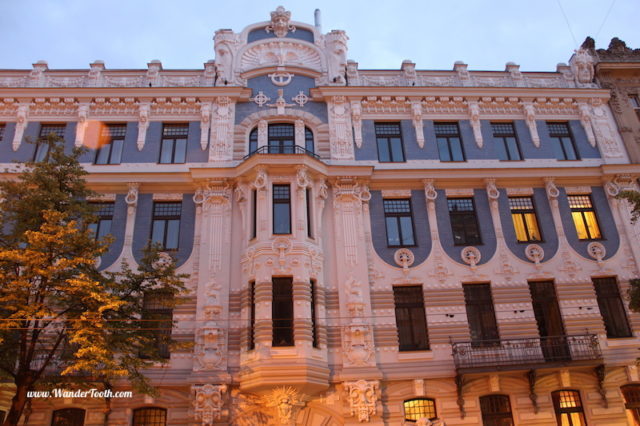 Any favorite restaurants/hotels/hostels/sites you'd like to recommend? Tell us what made them great!
We tried live farm beer in Tallinn, Estonia, at a pub called Porgu. Farm beer is a tradition on the Estonian island of Saaremaa. But it's difficult to ship and is only available in 2 places in Tallinn and only in the summer. That was definitely a unique experience!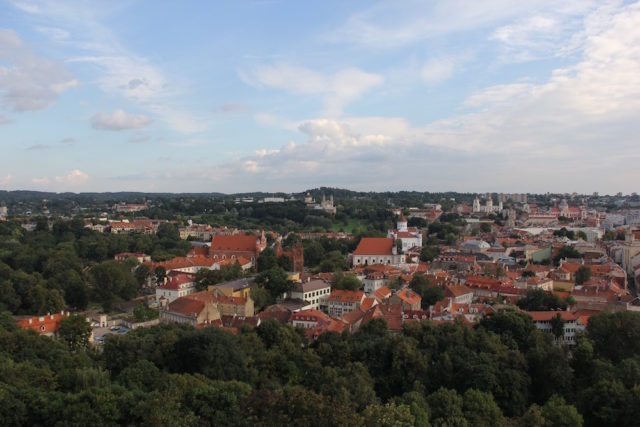 Is there anything that women specifically should know before they travel to your destination?
For our entire trip, I felt very safe. In the Baltic states, we met several solo female travelers who echoed this sentiment. Other than normal precautions and staying aware of your surroundings, I don't think there's anything in particular female travelers need to prepare for.
Backpacking the Baltics: A Conversation with Katie Matthews
Related Reading
Have you traveled through the Balkans? What were your impressions? Email us at [email protected] for information about sharing your experience and advice with the Pink Pangea community. We can't wait to hear from you.
Backpacking The Baltics: A Conversation with Katie Matthews photo credits: Katie Matthews.