3 Months in Tallinn, Estonia: A Conversation with Isabel Hirama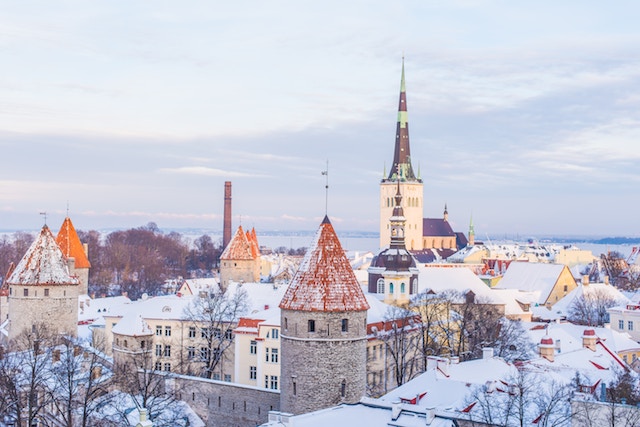 This month, we're interviewing women from all over the world and asking them about their experiences traveling to Estonia. We had the privilege of speaking with Isabel Hirama about her experience living in Estonia for three months. Here's a glimpse into our conversation.
Tell us about yourself! What do you do when you're not traveling the world? Where do you live? What made you decide to go to Estonia?
My name is Isabel Hirama. I'm a 23 year-old marketing professional from Arlington, VA. I love salsa dancing, reading about psychology and philosophy, and exploring the world. I grew up in seven countries across Europe and Asia and am currently working from Kuala Lumpur, Malaysia.
In April 2014, I had just accepted a marketing job with an Estonian startup called Jobbatical that connects people with startup jobs around the world, and they offered to bring me to their Tallinn HQ for the start of my job before I continued to work remotely. It all happened so fast—I accepted the job and two weeks later I was landing in Tallinn, a city I couldn't have even pointed to on a map a month earlier.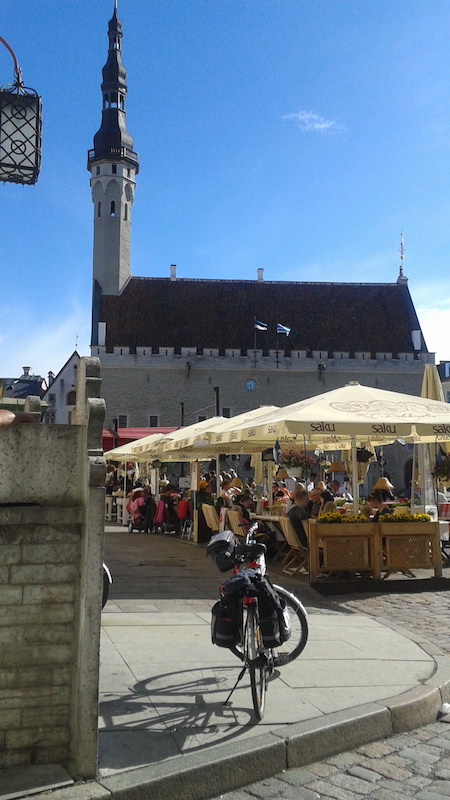 How long did you go for? How did you spend your time?
I spent three months (April—June) in Tallinn, Estonia. I lived by the Baltic Sea near the beach, about 3 km from the office, so I would either take the bus or bike to work. I love biking (as long as it wasn't raining) because part of my ride was along the sea.
Definitely a great way to start the day. I also would bike to the grocery store because I caught on to the European mode of making small trips a few times a week (as opposed to the American mode of making a huge mega grocery run ever week or two). After work I loved going into old town Tallinn, which was absolutely beautiful.
What were your most memorable experiences? What were the biggest disappointments?
A lot of things surprised me about Estonia! Since it's such a small country, everyone seems to be three degrees of connection away from anywhere else. The Estonian prime minister tweeted at our company when we hit a milestone. The bike that I used was actually borrowed from a famous Estonian rapper (a friend of a friend), and I somehow managed to make the local news before I even arrived.
I submitted a smiling picture for my Estonian work permit, and it was rejected because of the smile. So I sent in a non-smiling selfie instead, and that was accepted. This article was on the front page of the biggest Estonia news site.
I also was surprised by the amount of sunlight as spring progressed into summer. Tallinn is quite near Finland and the Arctic Circle, so in the summer the sun never sets before 10 p.m. On Midsummer Eve it's light well past midnight! I was able to experience a traditional Midsummer Eve celebration where everyone—even little kids—stay up all night, have a bonfire, and make midsummmer flower crowns.
My only real disappointment was this: they don't seem to believe in sandwiches in Estonia! In all the other European countries I've lived in, my favorite meal was grabbing a sandwhich at a bakery. Estonia did have a lot of bakeries with delicious pastries but never any sandwiches! They are big believers in the sit down lunch.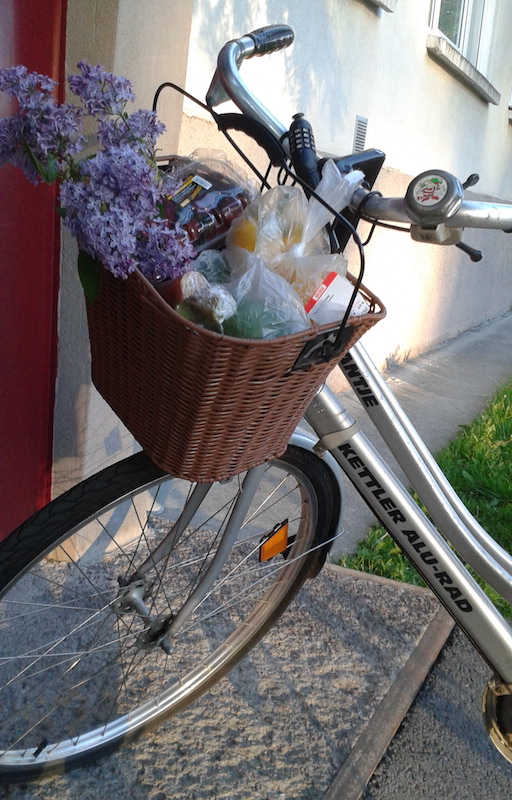 What do you wish you knew before you went?
I had no idea before arriving that this tiny former Soviet bloc country was actually one of the most technologically advanced societies in Europe. Everything is online, there's zero beaurocracy, and there's free wifi throughout the city. They have something called "e-residency" where anyone from any country can become a "e-resident" of Estonia and gain access to their entire online system.
I'm now an e-resident, so I was able to open an Estonian bank account, and if I wanted to I could start an official Estonian business, completely online, in about five minutes from anywhere in the world—that's how tech-friendly they are.
Any favorite restaurants/hotels/hostels/sites you'd like to recommend? Tell us what made them great!
Wandering around old town was always really enjoyable. It's the rare gem that manages to be utterly picturesque while not becoming very touristy. For getting off the beaten path, I would recommend getting involved with local groups—almost everyone speaks English so it's really easy to get connected.
I went on a retreat with a local church (Fookus Kogodus) at a retreat center in a tiny tiny town on the edge of the country with a thick pine forest that suddenly ended at a beautiful thin ribbon of beach, completely deserted as far as I could see in each direction. In fact, don't know when I've ever breathed air that fresh before.
I also got involved with a local coworking space (Garage48) and at an auction fundraiser there I won a crepes brunch for me and my friends with a founder of another local startup. Everything is extremely tech-forward in Estonia, and this guy had built a machine that learned your crepe topping preferences and suggested unusual combinations of ingredients that you might like. It was such a random fun experience.
I wrote a blog post about the tops five things I missed about Estonia after I came back. I'm going back for a few months this summer, since I'm still working for Jobbatical, and I'm really looking forward to it.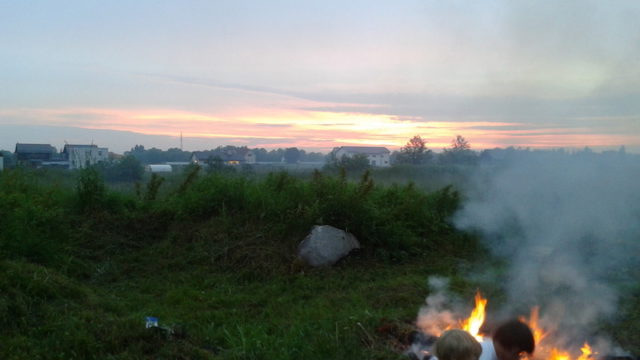 Is there anything that women specifically should know before they travel to your destination?
People in Estonia don't really make small talk, so if someone isn't really responding to you, it's not because they're being rude. They're just comfortable with silence. This is relevant for anyone, but might be especially relevant for a woman on a date with an Estonian guy. I didn't experience this, but I imagine it's ok to spend some of your meal in thoughtful silence!

3 Months in Tallinn, Estonia: A Conversation with Isabel Hirama
Have you traveled to Tallinn, Estonia? How was your trip? Email us at [email protected]pinkpangea.com for information about sharing your experience and advice with the Pink Pangea community. We can't wait to hear from you.
3 Months in Tallinn, Estonia: A Conversation with Isabel Hirama photo credits: pixabay.