Two Weeks in Bhutan: A Conversation with Zelie Lewis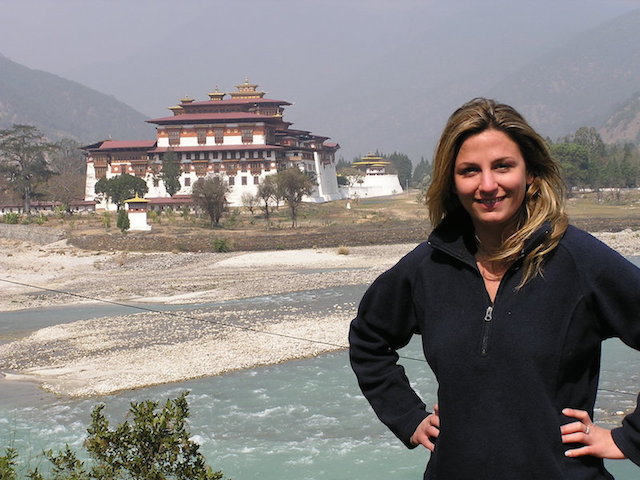 This month, we're interviewing women from all over the world and asking them about their experiences traveling to South Asia. We had the privilege of speaking with Zelie Lewish about her experience traveling through Bhutan. Here's a glimpse into our conversation.
Tell us about yourself! What do you do when you're not traveling the world? Where do you live? What made you decide to go to your most recent destination?
My home is in Reigate, Surrey, and when not travelling or in the Ultimate Travel Company's office, I can be found looking after my two-year-old and going to lots of local farms—toddlers love them! I am also a massive foodie and love trying new restaurants when home and away.
The Buddhist way of life has always appealed to me and the fact Bhutan is relatively untouched by tourism meant it has been long on my travel wish list.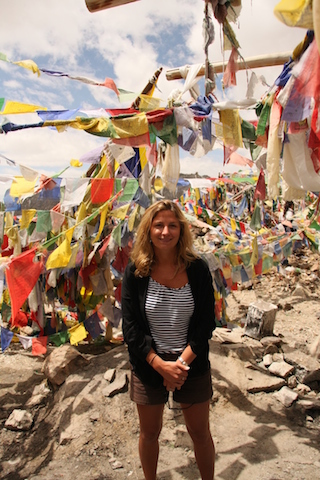 How long did you go for? How did you spend your time?
I spent two weeks in Bhutan travelling across the country as far as Bumthang, stopping at dzongs (monasteries) and local villages, as well as plenty of walking through the beautiful countryside. A local family even welcomed me into their home for a butter tea, the traditional Bhutanese drink but also an acquired taste!
A trip to Bhutan wouldn't be complete without visiting one of the many dzongs, which offer a spiritual insight into Bhutan's past. Chimi Lhakhang in Punakha, a monastery dating back to the 13th century and rebuilt in the 15th century is renowned for its fertility blessings. Many couples who are unable to have children come for the auspicious worship of ritual phalluses, and their wishes are said to be granted (although it was a bit late for me, as I was already pregnant!)
Another highlight was exploring the seventh-century temple of Kyichu Lhakhang, one of the very first Buddhist temples, where a magical orange tree bears fruit all year round.
What were your most memorable experiences? What were the biggest disappointments?
My most memorable moment in Bhutan would have to be the hike to Tiger's Nest—it was absolutely breathtaking. Built in the 1600s, this incredible monastery clings to the edge of a sheer rock cliff that plunges 900 metres into the valley below. Legend has it that Guru Padmasambhava, the tantric mystic who brought Buddhism to Bhutan, landed here on the back of a flying tiger. The picture of this monastery says it all!
There were no real disappointments but don't expect Michelin-star restaurants here. Be prepared to see more traditional meals on the menu, such as dried pork—mine even had a fair amount of hair still attached! That said, many of the top hotels have good restaurants.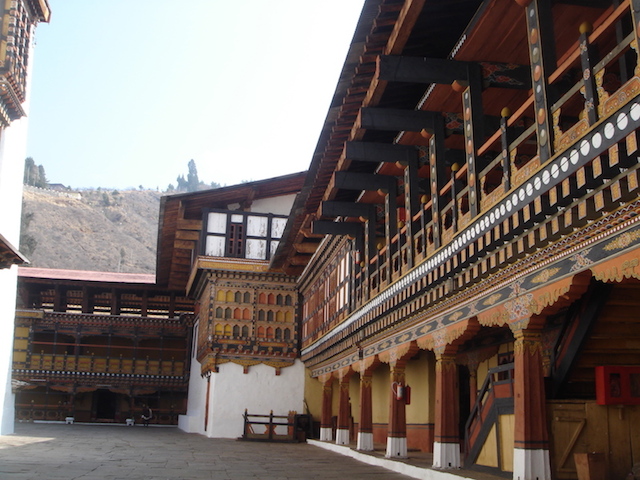 What do you wish you knew before you went?
Be prepared for a lot of driving to get around Bhutan. The roads can be quite slow as you wind along the sides of valleys, but the views and scenery more than make up for it.
Pack layers as the mornings and evenings can be very cold, but by midday you can be in shorts and a t-shirt.
Any favorite restaurants/hotels/hostels/sites you'd like to recommend? Tell us what made them great!
Uma Punakha is very peaceful with amazing food and breathtaking views over the Himalayan valley. It is a lovely boutique option with only 11 rooms, each with their own wood-burning stove and hand-painted murals. Uma Punakha is a great base for exploring Bhutan's most celebrated sites. It is an oasis of comfort in the most serene of landscapes. Guests can enjoy the wonderful spa after a long day of trekking.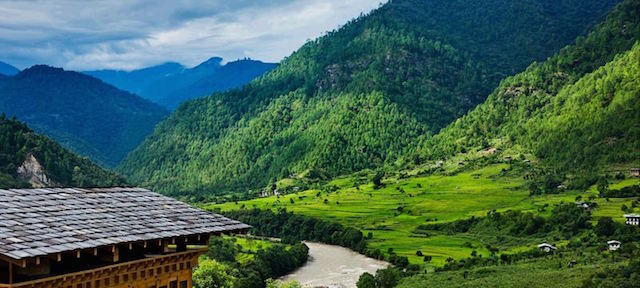 Is there anything that women specifically should know before they travel to your destination?
That there is nothing to worry about. It's probably one of the safest countries in Asia.
Two Weeks in Bhutan: A Conversation with Zelie Lewis
Have you traveled to Bhutan? How was your trip? Email us at [email protected] for information about sharing your experience and advice with the the Pink Pangea community. We can't wait to hear from you.