Visiting Hawaii: A Conversation with Connie Pearson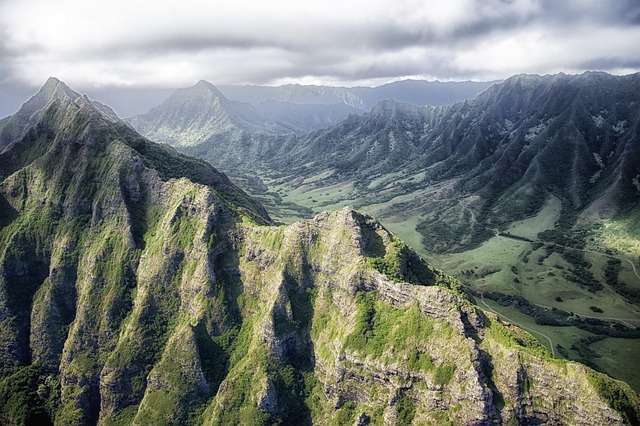 Tell us about yourself! What do you do when you're not traveling the world? Where do you live? What made you decide to go to your most recent destination?
I live in Athens, AL, and retired from teaching public school elementary music several years ago. I spent the first few years of retirement having lunch with my girlfriends, playing with my (now) twelve grandchildren and traveling to California, Italy and Hawaii. But, my son sent me an email about a year ago with a link to an article about being a travel writer and said, "Take a look, Mom. You'd be great at this! You love to travel, and you're the family's Queen of Questions. It should be a perfect fit for you." Well, I read and read and studied and studied. I took an intensive travel writing course and started querying articles. Now, I have 39 published articles, and I'm going strong. Just recently I returned from a trip to Plantation Country in Louisiana (between New Orleans and Baton Rouge) and a few days on St. Simons Island on the coast of Georgia.
How long were you visiting Hawaii for? How did you spend your time?
I made my first trip to Hawaii (Oahu) as a 32-year-old young wife and mother. Six years later, we took three children to Hawaii (the Big Island and Oahu) for Thanksgiving Week. For our 25th anniversary, my husband and I went to Maui and Oahu. Then, we took a long break before going back recently for our 44th anniversary to Maui and Kauai.
The first three trips lasted a week, but the last one was 10 days. We rented a convertible and drove around Maui and Kauai, stopping whenever we wanted to bask a little longer at the waves or the lush vegetation. On Maui, we visited a former music student of mine who now lives with her husband and daughter near the top of Haleakala Crater on a flower farm and grows stunning protea blooms to sell to resort hotels for their decorations. We tried to find as many out-of-the-way places as possible, avoiding chain restaurants at all costs.
What were your most memorable experiences? What were the biggest disappointments?
It's quite different to go as a young, starry-eyed romantic, dancing under the moonlight by the ocean while music from the luau plays seductively. With the children, it was all about giving them unforgettable memories — snorkeling, doing the touristy things, eating shaved ice, experiencing the volcanoes, the beach, and the pineapple fields. I don't think they will ever forget feeding frozen peas to the fish while we played on Hanauma Bay on Thanksgiving Day. On our 25th anniversary, we took a van long before dawn one morning to the top of Haleakala Crater to watch the sunrise, and then biked our way back down. During our last visit, we were interested in finding as many beautiful places as possible, staying in a luxury resort, and eating amazing seafood. Being 60-something tends to change things a bit.
Going TO the islands is exhilarating. Coming home FROM the islands is a killer — especially when you live in Alabama.
What do you wish you knew before you went?
I did my homework, so I felt fairly well prepared. However, we were very surprised at how much Maui had changed in the 19 years between our first trip there and our second. It's still a great place, but more people have discovered it now, and there was a LOT more traffic than earlier. If we had it to do over, we would have spent more time on Kauai than on Maui. For the time being, Kauai still feels relatively unspoiled.
If you can time your visit to Kauai for the annual Orchid Show, it is well worth it. The natives display their gorgeous plants in every color and variety imaginable.
Any favorite restaurants/hotels/hostels/sites you'd like to recommend? Tell us what made them great!
I would highly recommend Mama's Fish House on Maui. We had the most amazing meal there, which included my first taste of monchong fish, and now it is my forever favorite. The service was over-the-top. Eat Hula Pie whenever you see it on the menu. You will find it specifically at Kimo's, Keoki's Paradise, Duke's, Leilani's, and Hula Grill, and all of those are great dining choices. The Sheraton Kauai in Poipu was very nice, as was the Wailea Beach Marriott in Maui. We were pleased with both. Oh, and the Spouting Horn on Kauai is worth some of your time. Be sure to have your cell phone charged ready to make a video.
Is there anything that women specifically should know before they travel to your destination?
My husband was attending a conference during several days, so I drove, shopped and ate with no problems and felt very safe. We rented cars on both islands, so we didn't take taxis or public transportation. Expect to see and interact with people from many different countries and cultures. That's a GOOD thing.