Traveling to Israel: The Real Deal with Lisa Niver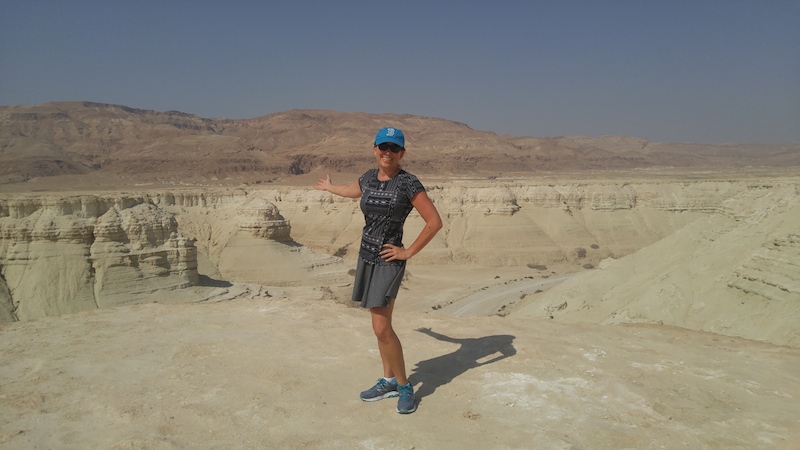 Traveling to Israel? Here are the activities, hotels, and sites that Lisa Niver recommends for your trip.
Tell us about yourself! What do you do when you're not traveling the world? Where do you live? What made you decide to go to your most recent destination?
I run We Said Go Travel and write about travel for several online and offline publications. I am currently living in Los Angeles and recently worked in NYC on a project for Hilton Garden Inn. See some of the segments here on my YouTube channel.
I was invited by the Ministry of Tourism to visit Israel and was there in October 2015.
How long did you go for? How did you spend your time?
I was in Israel for 11 days. In Tel Aviv, I walked on the beach, interviewed start-up technology companies and had tea with Rachel Sales from Pink Pangea. With a group of travel writers, I explored Beit Shean, the Judean Desert, Masada and floated in the Dead Sea. I went to Shabbat services and dinner in Jerusalem and walked in the tunnels under the Western Wall. See more about my trip on Instagram.
What were your most memorable experiences? What were the biggest disappointments?
I loved watching the sunrise over the Old City in Jerusalem. Being in Jerusalem for the Shabbat before my birthday felt very meaningful. My biggest disappointment was having to leave. This was my fifth trip to Israel and I wish I had arranged to stay for longer.
What do you wish you knew before you went?
I learned on this trip that after decades of traveling I still do not keep the right things in my carry-on. Before I arrived in Israel between Germany and Italy, all of my luggage went missing. I arrived at my friend's house in Genoa and she said, "What do you need?" I said, "Everything I am not wearing."
Next time, I will remember to keep my daily contact lenses in my backpack! I did realize that I can buy nearly everything I need easily. I also learned how much people are willing to help me if I only ask.
Any favorite restaurants/hotels/hostels/sites you'd like to recommend? Tell us what made them great!
I loved eating outdoors at the Eucalyptus restaurant in Jerusalem. The food at Adom in Tel Aviv was great but I wish we ate outside.
The brand new Brown Beach House in Tel Aviv was superb. The hotel is steps from the beach and the furniture and vibe are fantastic.
Staying at the Ritz Carlton in Herzliya was a highlight of my visit. I enjoyed everything from my unbelievable room, my massage and lunch at Herbert Samuel. The entire team was friendly, helpful and went out of their way to make my experience amazing.
Is there anything that women specifically should know before they travel to your destination?
Bring a scarf or sarong to cover your shoulders or legs for a visit to a Holy site.
No matter where I am traveling, I ask questions and find out local knowledge about which areas are safe for walking and visiting.
While I was in Israel, there were some safety concerns. I asked my guide for his advice and listened to what he said. I went to meet friends in Jerusalem and asked in advance, Could I walk? Did I need a taxi? Was it safe to travel there at night alone?
Enjoy your travels!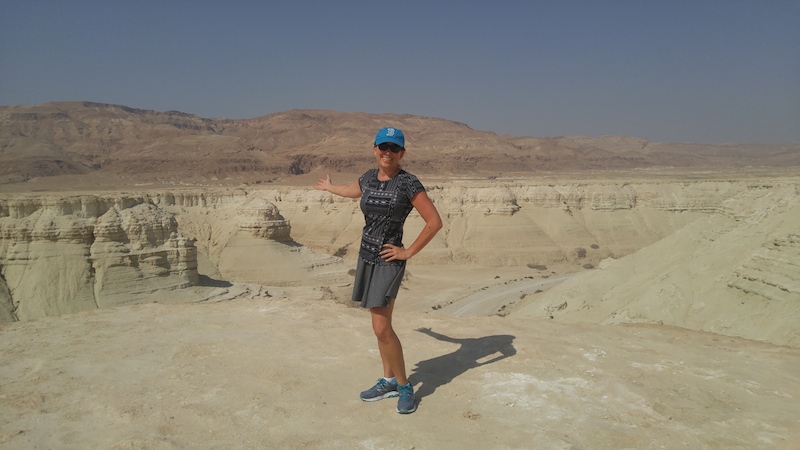 Traveling to Israel: The Real Deal with Lisa Niver, top photo credit by Lisa N.
Sign up for a FREE online writing workshop here.