Travel Jerusalem: In Conversation with Samantha Robins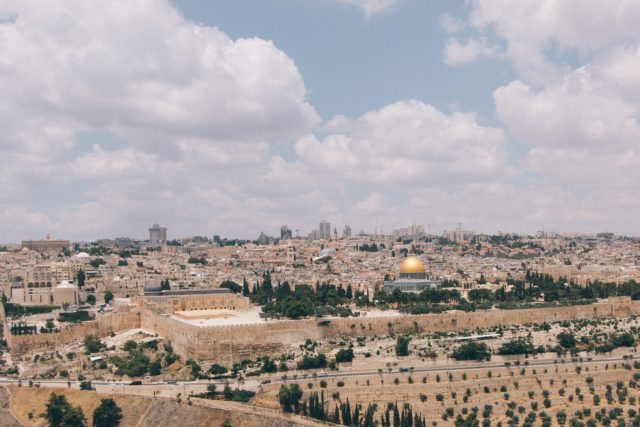 This month, we're interviewing women from all over the world and asking them about their experiences traveling to Jerusalem. We had the privilege of speaking with Samantha Robins about her experience traveling to Israel. Here's a glimpse into our conversation.
Travel Jerusalem: In Conversation with Samantha Robins
Tell us about yourself! What do you do when you're not traveling the world? Where do you live? What made you decide to go to Jerusalem?
Israel was always on the top of my list of places to go because I studied Hebrew when I was young and minored in it at Penn State. I wanted to use it! Then, I went on Birthright [a free 10-day trip to Israel], and I knew I had to go back. I was originally planning to study abroad in Australia, but after being in Israel for the summer, I knew I had unfinished business there. I was deciding between Hebrew University and Tel Aviv University, but my best friend Anna and I decided on Hebrew University.
Anna and I grew up in New Jersey and met in elementary school. After 8th grade, I convinced her to go on a teen tour with me across America. We loved traveling together so much that we decided to go on another one across Europe and another one to Hawaii and Alaska. When I'm not traveling, I live on the Upper West Side of Manhattan, and I work at Masa Israel Journey in recruitment. Basically, I help people find the right opportunity for them in Israel, and I often talk and reminisce about my own experiences there.

How long did you go for? How did you spend your time?
I studied abroad at The Rothberg International School at Hebrew University in Jerusalem for the spring semester of my junior year for about 4.5 months. I spent my time there in my classes. I studied a lot of Hebrew and took some psychology courses and electives. The teachers knew we were studying abroad and didn't give us much homework, but in the classroom we learned a lot. It felt more like learning for the sake of learning rather than learning for a test.
I learned just as much outside the classroom on the streets, clubs, stores and coffee shops of Jerusalem. I tried new restaurants, traveled throughout Israel and made really good Israeli friends. I had two groups I hung out with the most: one group was Israeli and the other was Arab-Israeli.
What were your most memorable experiences? What were the biggest disappointments?
Memorable moments: On Purim, Anna and I dressed up as moneeyot (Israeli Taxis). It was literally the best costume ever and we got a lot of chuckles from everyone who passed us. We dressed up for two nights and the day after Purim, Anna said we had to go to this bar because they were having a costume contest.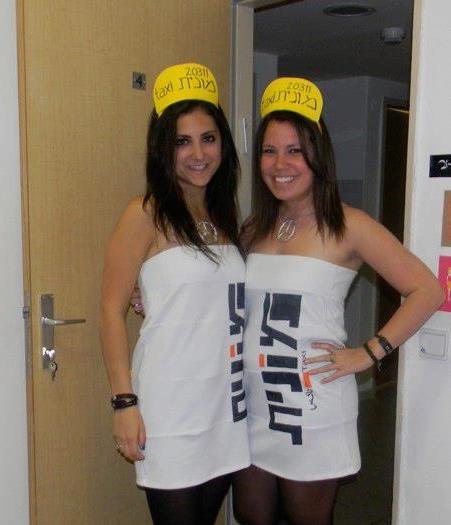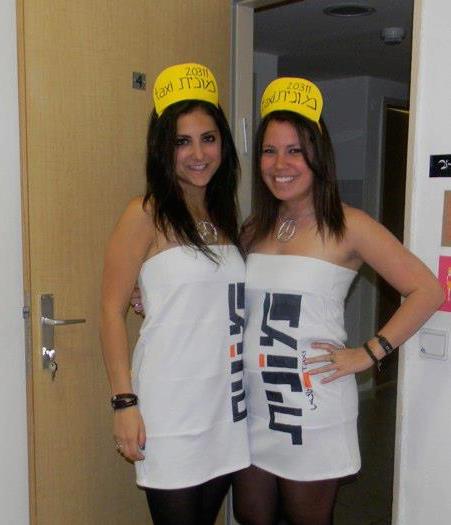 We put on our costumes for the third time, and strutted into the bar. The entire crowd stared at us, laughing. Anna had read the costume contest flyer wrong; it was actually the night before. The owner of the bar told us we would have won if we came on the right night and sat us outside. He gave us free shots and posters.
Biggest disappointment: May 27, 2011 was the day I left Jerusalem and traveled back to New Jersey. Coming home was the most disappointing day because the most carefree, fun time of my life was over.
What do you wish you knew before you went?
It was so interesting for me to learn about the divides of the country in a city that so clearly displayed them. No one is trying to be politically correct or polite. Don't take offense to it. Jerusalem is a city that is very ancient and traditional to the point where it sometimes feels backwards. There are clear religious divides and clear separations in society.
On the other hand, it feels very modern and very advanced here. There are dance parties in the streets! Plus, the Jerusalem Bridge and the new train don't exactly fit the "ancient city" mold.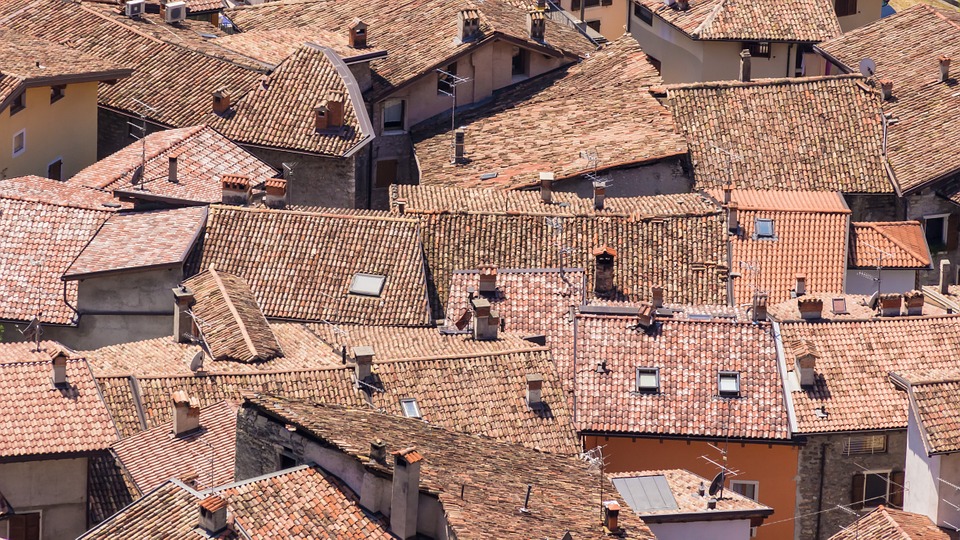 Any favorite restaurants/hotels/hostels/sites you'd like to recommend?
Places to eat:
There is a 10 Shekel falafel right next to the student village at Hebrew U that's a little hole-in-the-wall type of place, but a student favorite on Mount Scopus. On campus, B12 has the best salads. Downtown, there are wonderful restaurants on Emek Re'faim and I love Kadosh. If you're in the mood for sushi, Sushi Rechavia is great but I also like Japanika. My all-time favorite place is Café Itamar. It's in a moshav (village) nursery so you're literally surrounded by flowers. The food is absolutely delicious and the entire place smells amazing.
Hotels:
Anna's parents stayed at the Mamila Hotel (which is next to the Mamila Mall). It was really beautiful. When I was living in Jerusalem, they were building the Waldorf Astoria Jerusalem and I promised myself when I came back as an older lady, I would treat myself to a stay there. I generally judge Israeli hotels by how good the breakfast is, since most come with a complimentary breakfast. There is a hostel that I saw every time I was on Ben Yehuda Street called The Jerusalem Hostel. It's in a great location because it's literally in the center of town.
Sites:
You must go to the Western Wall (Kotel), I literally get chills every time I'm there. You must go to the Yad Vashem (the Holocaust Museum) and Mount Hertzel. You can't come to Jerusalem and not walk down Ben Yehuda Street and eat the freshest food at Machane Yehuda (outdoor market).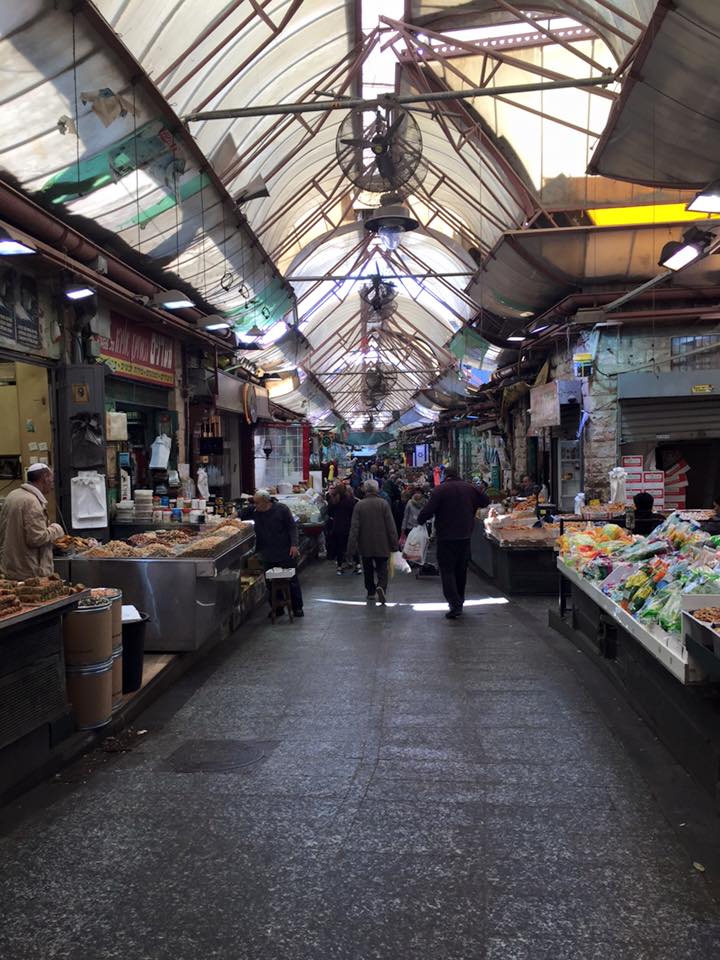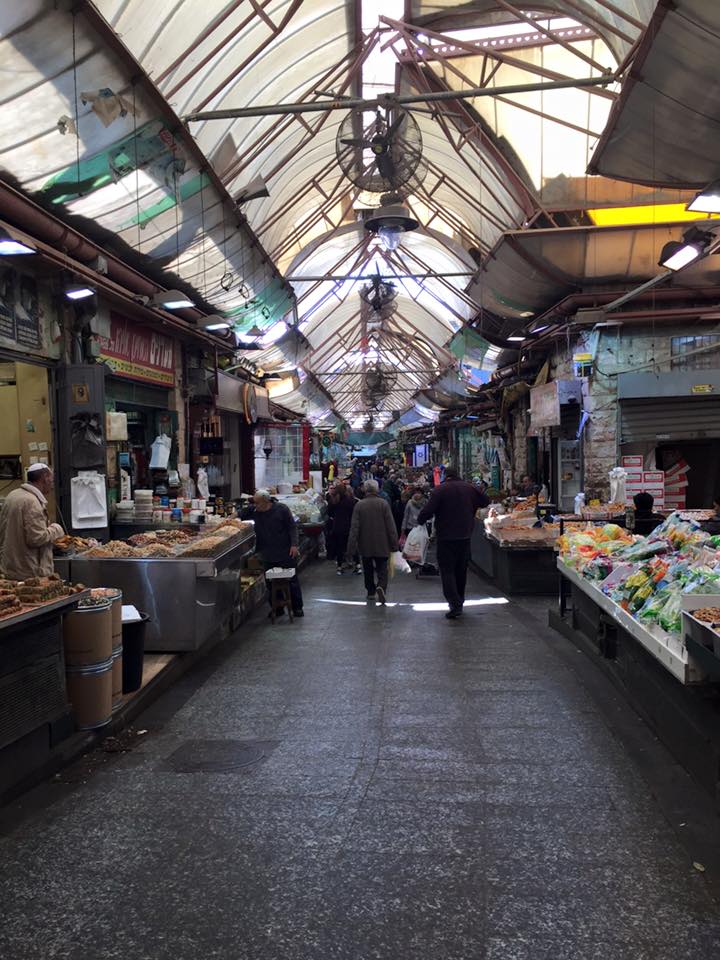 What's next on your travel list?
Thailand! I'm going with my sister in October.
Jerusalem Travel Tips: A Conversation with Samantha Robins photo credits by Unsplash and Samantha Robins.