Why I Choose To Teach English in Israel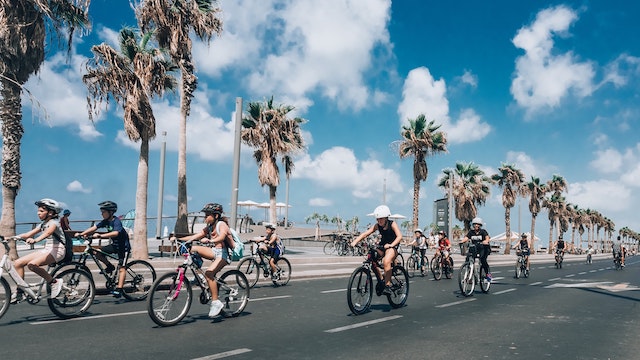 I am spending my first year out of college teaching English in a religious junior high school for girls in Petach Tikvah, Israel. This may sound a bit crazy, as I have a degree in English literature, not education. I've never taught before. How and why am I teaching English in Israel, then?
I knew I wanted to spend a year in Israel because of three unforgettable months I had here on a program during high school. Then, I traversed the entire country and learned so much about Jewish history, religion, and about myself. It was the ultimate Jewish identity forming experience, and I'd been craving more ever since.
I have several goals I hope to accomplish during my year here, including the following.
Why I Choose To Teach English in Israel
To help others through my teaching
When I found out about the program I am currently participating in, I knew it was for me. The program is called Masa Israel Teaching Fellows, and it places teachers in mostly underprivileged Israeli schools, to help the children learn English. In a city like Petach Tikvah, where there are few Americans, most children struggle to learn the language. Most of their teachers are not native English speakers themselves. It is so important for students in Israel to improve their English language skills as much as possible.
English fluency broadens the amount of information they can access and use, multiplies the number of people they can interact with in the world, increases their marketability as employees both in Israel and anywhere, and allows them to more easily travel outside of Israel.
Throughout the year, I will be working with small groups of girls who are really struggling with English. I will work with them through games, conversations and mini lessons. I absolutely love kids and am proficient enough in English to be able to teach it at a basic level. I want to directly improve the lives of others, so the teaching fellowship is the perfect opportunity for me. I'm thrilled that my impact will have a tangible effect on the girls I work with.
Become more fluent in Hebrew
I've been learning Hebrew academically since kindergarten. I've always been able to read and write fairly well, but I was never especially comfortable speaking aloud. I am confident that with a year in Israel, my Hebrew language abilities will flourish.
Learn how to teach
I would love to determine whether teaching or working with kids every day is something I could see myself doing every day as a career. I know that learning how to teach, especially in an Israeli all girls junior high school, will be tiring and difficult. However, I am extremely excited for this challenge.
Build connections in Israel
I intend to put myself out there in Israel, to experience all that the country has to offer. I hope to make great friends on my program, as well as with Israeli locals. I hope to be invited to Shabbat dinners in different places with different families, to try out every different kind of synagogue, and to develop a nice social life here that I will remain connected to long after my year here is over.
Travel
Though I do feel like I have seen a lot of Israel already, I know that there is always more. I have every intention of traveling outside of Israel over the next year, as well as afterwards.
Continue to grow
I don't expect to figure my entire life out during the next year. Far from it. I don't even consider this a gap year: it is simply the next year of my life, my first year as a college graduate. My hope is that this year gives me a better sense of what I might want to do afterwards, and of how I enjoy spending my days.
Living and working in a typical Israeli city such as Petach Tikvah will certainly be a challenge, but it is one I look forward to facing every day. Being here may be a step outside my comfort zone, but I already feel at home.
Why I'm Teaching English in Israel photo credit by Unsplash.