72 Hours in the Upper Galilee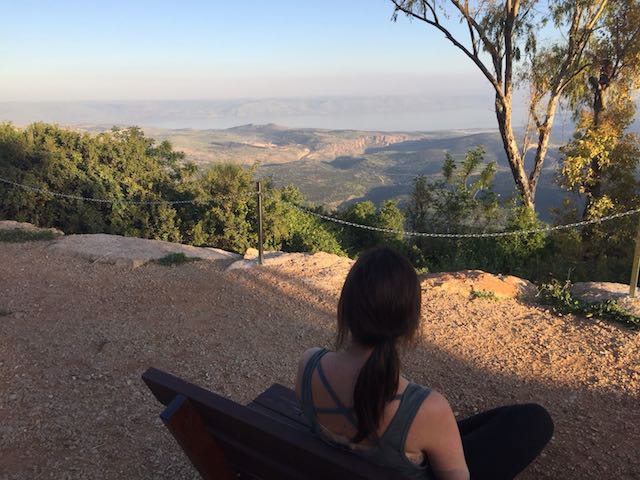 Last week I was scrolling through my email and came across a subject line "Last Minute Hotel Deals." I usually ignore these, but this one gave me an idea. I started searching a BnB in the Upper Galilee. Somewhere out in nature in the hopes of getting away from the city for a few days. Within 30 minutes, I booked the last room available in the Honny Boutique Hotel, told my husband we were going on a spontaneous trip and crossed my fingers that the hotel wouldn't disappoint.
The drive was about two hours from Tel Aviv, and when we arrived I felt like I was a million miles away from home. The views were absolutely incredible and the place was charming. I quickly asked if the room was available for an extra night and booked it.
The hotel is located in Amirim, a vegetarian village in the Upper Galilee. We're not vegetarian, but we didn't mind getting our veggies in for the next few days. If you find yourself traveling to Amirim, here are my recommendations for your best 72 hours in the Upper Galilee.
72 Hours in the Upper Galilee
Day 1
Explore Amirim
Amirim is quite big, so if you enjoy walking through nature, get started. I recommend parking your car near the playground and wandering in any direction from there. There are stunning trails and viewpoints throughout the village. If you're traveling in the summer, you can also enjoy the swimming pool.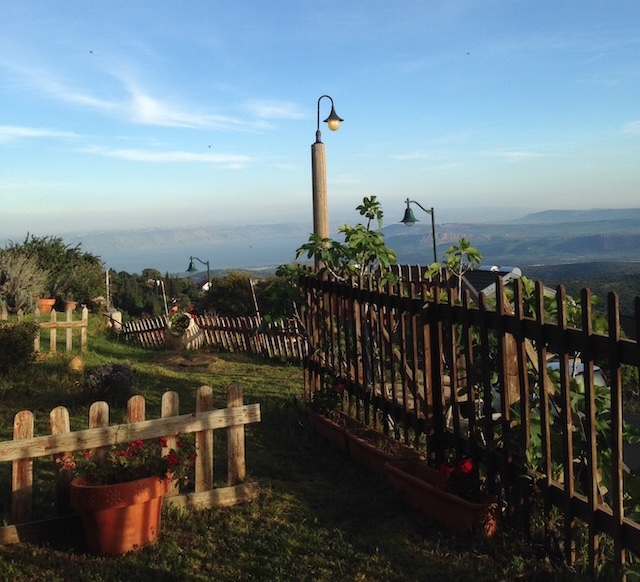 Sunset
Each room at the hotel has a balcony, and while I wouldn't usually include a sunset as part of an itinerary, this is one you don't want to miss.
Dinner in Amirim
There is a vegan Druze restaurant in the village. For 100 ILS (approximately $28 per person), you'll enjoy a five course meal, including drinks. The food is delicious and the staff will be happy to tell you all about the village. The dinner includes a lot of food, so you can take it to go if you're not able to finish it (we weren't).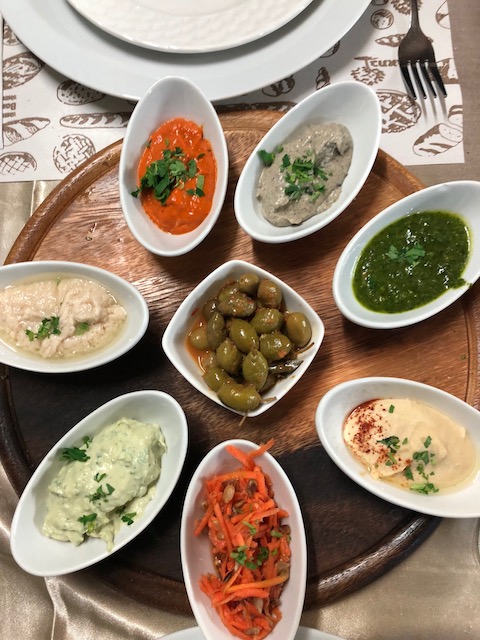 Day 2
Rosh Pina
After breakfast, head to Rosh Pina. The drive is about a 15 minutes from the village. The town was founded in 1882 and you'll be able to feel the history as you walk through the cobblestone alleys. Visit the many art galleries, gardens and stores as you get to know the city.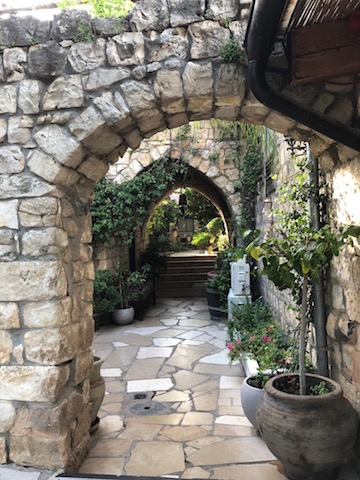 Enjoy the best views of the Upper Galilee from Shiri Bistro. The food is absolutely delicious and the atmosphere is priceless. This is what travel is all about.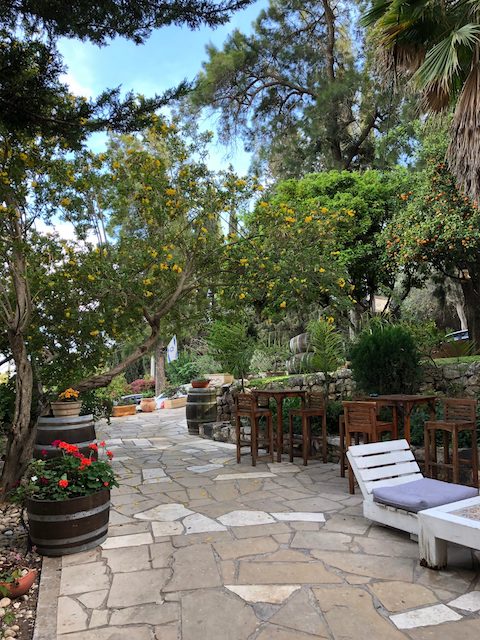 Dinner in the nearby Druze Village
Head to Amirim's neighboring Druze village for dinner. As soon as you exit Amirim, you'll see signs for Druze restaurants. The drive is about ten minutes through the town. There are a few restaurants to choose from. You'll be in good hands whichever you decide to go to. We ate a delicious traditional Israeli dinner– our table was full of salads, grilled chicken, potatoes and pita, all for 130 ILS (total). We spent less that $15 each on this wonderful meal.
Day 3
Hike on the top Mount Meron
If you like to hike, I recommend driving to Mount Meron and hiking the trail the top of the mountain. The views are extraordinary. It's fairly easy and takes about two hours total. You can find more information here: https://natureisrael.org/MountMeron.
Here's a photo from the trail: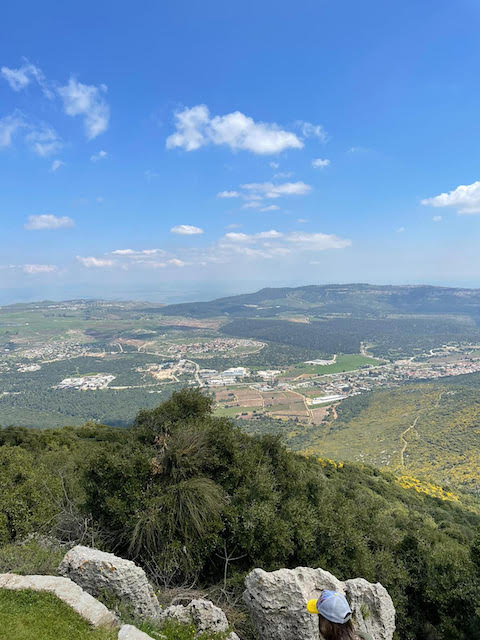 Or
Visit Sefad
Sefad is known as the center of Kabbalah and Jewish mysticism. Israel's mystic city is a short drive away from Amirim. Three of the main synagogue attractions in Safed are located along Yosef Caro Lane, a covered lane full of galleries and art studios. Safed has been attracting artists for many decades, and the city's artist colony is vibrant and bustling with Judaica and other forms of local arts and crafts. I recommend following this detailed guide for your sefad visit.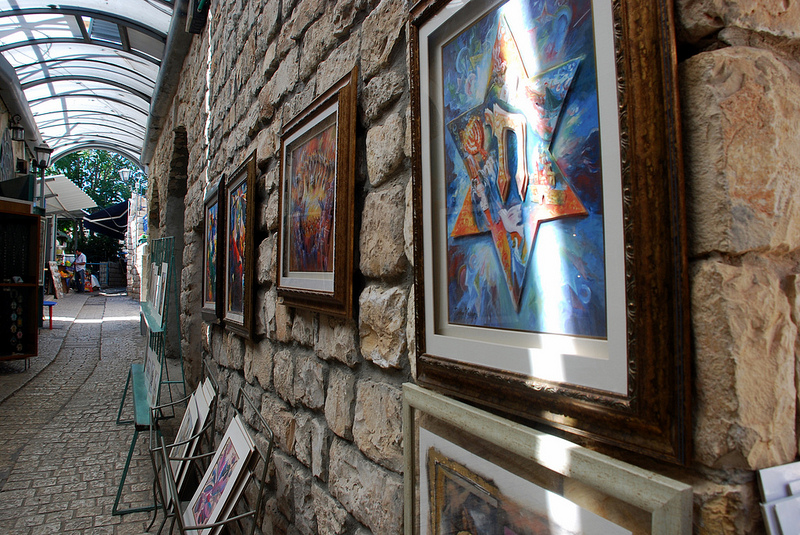 Take it all in one last time
The atmosphere of the Upper Galilee is wonderful. Before you go make sure to sit back, relax, and enjoy the view.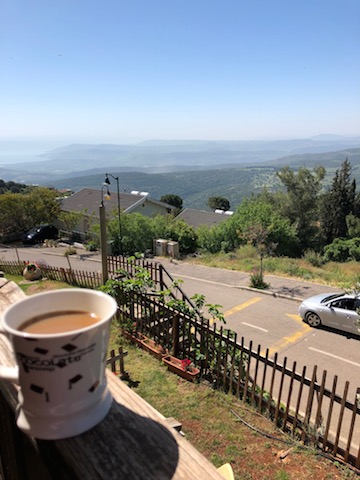 During our spontaneous trip, I hiked, toured, wrote, and took it all in. I felt completely rejuvenated. The trip reminded me of the value of being flexible with my schedule (I had to shuffle around a few things), and following my intuition. I'm so glad I didn't hesitate and went for it.
Related Reading
Have you traveled through the Upper Galilee? How was your trip? Email us at [email protected] for information about sharing your experience and advice with the Pink Pangea community?We can't wait to hear from you.
Photo credits for 72 Hours in the Upper Galilee by Jaclyn Mishal.