Hitchhiking in the Galilee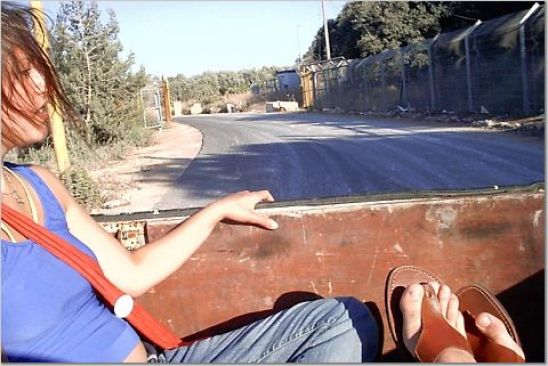 I volunteered on a kibbutz in northern Israel one summer and spent weekends hitchhiking around the Galilee with my German friend Thomas. Mostly our drivers were friendly and happy to meet tourists. Nothing bad happened, but once an army commander told us that hitchhikers were on high alert because terrorists often target them. But then he said that tourists were usually safe.
In areas of Israel that are far away from cities, hitchhiking is a fairly popular way of getting around, but I would not recommend that women do this alone and would urge them to go with another guy. My female friend, E. was always picked up when she went alone but was often sexually harassed and was once molested. Even if it takes a while longer to get a ride, it's always worth it to hitchhike with a trusted friend.
Photo by Rachel Sales.