Transportation in Qatar: What You'll Want To Know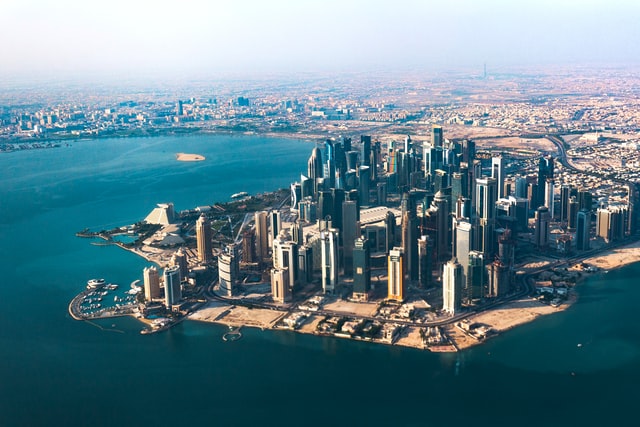 Most reliable transportation in Qatar
In general, getting around is Qatar is tough when you don't have your own car. The most reliable and best transportation in Qatar is the taxi. But don't assume you can hail one on the street, because there are no sidewalks to speak of. Hailing a cab from the middle of a traffic circle can work, but it takes guts and a little mad inspiration, and you're best off hailing cabs that are coming in your direction – no one will turn around to pick up a fare.
How to hail a taxi
The best way to get a taxi is in front of one of the hotels or the malls. Karwa, as the company is called, is easily spotted by their pleasant seafoam green coloring, which sticks out from the black, silver, and white SUVs everyone else drives. Try to ignore the teenagers who cruise around mall parking lots trying to give you a ride.
Transportation don'ts
Don't get in any non-Karwa taxis unless you're with a local, or at least someone who speaks Arabic well and can bargain the driver to a normal price. Karwas are safe to ride in if you're traveling solo though, and are always metered. You can also call one in advance, which must be done at least three hours in advance if you're planning to go somewhere or get picked up on the weekend. And whatever you do, don't be fooled by the green Karwa minibuses. They are technically public transportation but are generally only used by day workers. It is considered highly strange suspicious for a Western tourist to use these buses.
Photo by Radoslaw Prekurat on Unsplash.