Conquering London One Tube Stop at a Time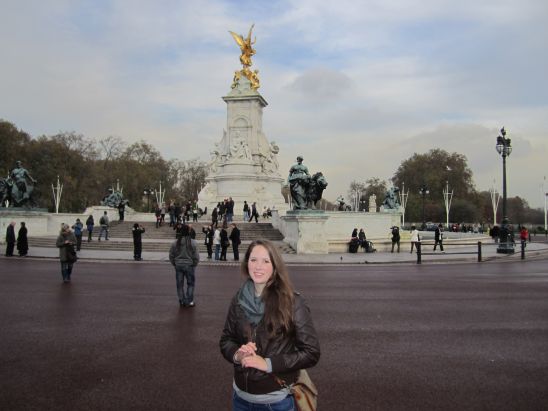 Little else gives me a sense of independence, pride and safety like grasping a city's public transportation. When I conquer a city's public transit system, I know I can conquer the city. Even better, I can do so without relying on anyone else and the sooner I can explore a city, the sooner I can learn to love the city.
When I moved to London for a semester abroad the Tube map looked like little more than an overwhelming, jumble of intertwined, bending lines and colours. During my first nights in the city, navigating the Tube, getting lost and finding my way again consumed hours of my time.
To help you safely explore, conquer and fall in love with London without the hassle and potential danger of getting lost, I put together some helpful public transportation pointers.
The Tube: The Tube is London's underground system and a hugely popular form of public transportation with over 3.5 million journeys per week. While the Tube will get you nearly anywhere you want to go, it has eleven main lines and can get a bit confusing. Before riding the tube, try to get a small map of the system – available in most stations and large transportation hubs.
Conquering London One Tube Stop at a Time.
Buses: London buses go hand in hand with the Tube. Though the Tube closes around midnight, many buses run 24 hours. Bus lines weave throughout the city, which is great for accessibility, but I have yet to find a coherent, comprehensive bus map so it can be difficult to find which bus is best for you.
Transportation for London: Luckily London is serviced by the Transportation for London website, tfl.gov.uk. Transportation for London can help you plan your journey utilizing all forms of public transit and ensuring the most efficient route. It is helpful to check the website before any journey because it will post any delays or construction, both of which are especially common on the weekends. The site includes information on walking, bus, tram and rail routes as well.
It is important to plan your journey before you leave to make sure you do not end up lost or stranded in a "dodgy" neighbourhood. Transportation for London is the best resource for thinking ahead.
Cabs: When the Tube or Buses do not suit you, black cabs and mini cabs can take you from point A to B (or points C through Z for that matter). All licensed taxi drivers in London must pass the Knowledge, an extensive examination of all routes and destinations in the city. Some drivers study for up to three years for the Knowledge, and as a result, taxis are a reliable way of getting around the city.
Black cabs are the traditional London taxis, and though their drivers are knowledgeable, they are metered cabs and can be quite pricey. Another option is minicabs. While black cabs can be hailed on the streets, minicabs must be ordered at an office or by phone. Throughout the city you will find storefronts with signs for minicabs and a flashing light. Minicabs can be called from these stations or ordered over the phone. These cabs quote you a price at the start of your journey so you do not have to worry about watching the meter.
For another perspective on using cabs in London read fellow Pink Pangea contributor Rachel's post "Hailing a Cab in London."
No matter how you travel through London, travelling to London is an incredibly rewarding experience, and learning to navigate the city on your own can make your trip all the more fulfilling.
Christine Fisher is normally based in the United States but is currently studying abroad in London where she works as a contributing editor for World Reviewer and freelance journalist.