Watch out for Cows, Cabs and Volcanoes in Nicaragua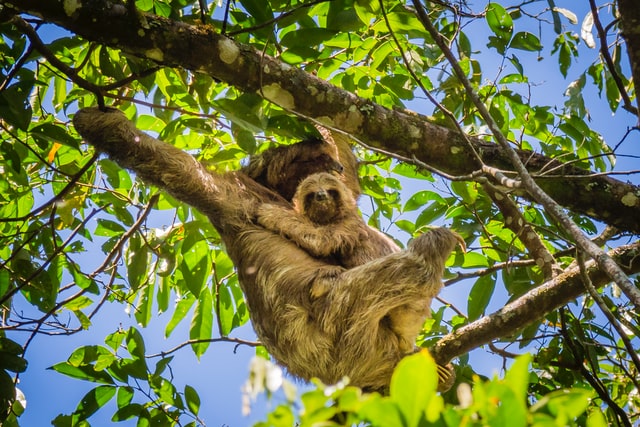 The Island of Ometepe is located on the Pacific side of Nicaragua. It is beautiful, rural, and an ideal spot for the active traveler who likes to hike, bike, or canoe. Ometepe has two active volcanoes, which are the main tourist attractions. With a skilled guide, visitors to the island can hike each volcano.
When I visited last year there were two bars. One bar was attached to a hostel at the edge of the island and the other was more of a local dive bar. There was no music and a limited drink selection. The local beer in Nicaragua is Tona and it is delicious (think Rolling Rock). If alcohol is not really your thing Nicaragua's second best beverage is coffee. It rivals the well-known roast of Costa Rica.
To get around the island, there is a string of brightly painted buses that go back and forth Ometepe's single main road. These buses have stickers of famous cartoon characters, such as Mighty Mouse or Donald Duck. Buses do not have names or numbers. To get where you need to go, simply wave down the bus headed in your direction and it will stop for you. Usually these buses will fill with passengers beyond their levels of capacity, so some trips to town may leave you feeling like a sardine in a can but it's part of the island experience. Don't forget to make room for Ometepe's common pedestrians…cows. Large herds of cows often walk the through the main road. The cows wear bells so you will hear them and know when to move out of the way.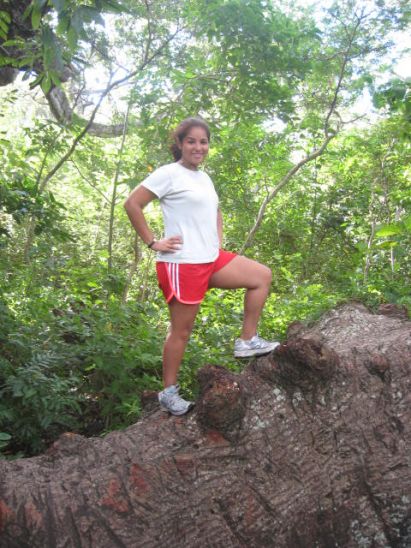 If you speak Spanish at the elementary or intermediate level, keep in mind the dialect in Nicaragua may be an adjustment for your ears. Most of the people who spoke to me would usually leave S in a word silent, for example a word like gracias would be pronounced gracia. The locals can be very friendly but if you are planning an outdoor excursion, it's important that you use a well known/registered company and not a friendly local with a "discount" for pretty girls.
At night it's safe out but I wouldn't advise going on a walk or run alone. There are no streetlights and the houses can be spread far apart on the main road, so it is easy to get lost.
Watch out for Cows, Cabs and Volcanoes in Nicaragua.
One mistake I made and will advise anyone against is to never make a currency exchange at the border. It can be difficult to get money exchanged depending on the country that you depart from, but it is very important to do this before you get to the island. I didn't do this and ended up being out twenty bucks! Also once you enter the country you may see some heartbreaking sights such as severely handicapped men or children begging for money. My best advice to you would be to not give them money. Giving donations through an organization on the island is a better way to help them. The people are friendly but some of them see foreigners only as dollar signs.
Do not let cab drivers hassle you. Don't let them convince you to go anywhere other than your original destination. Some cab drivers lie to their passengers and tell them that their hostel is closed, but for $40 US dollars they will take care of them and take them to the hostel in the morning. Stick to your destination because chances are they are just trying to pad their pockets.
When it comes to the ferryboat treat it like a typical US airport. Arrive an hour early. The ferry times are not set in stone and some locals may give you the wrong ferry time. Arriving early will be in your best interest.
The most important thing is to have fun. On my trip to Nicaragua, I met some wonderful people, took photos of howler monkeys, and swam in a beautiful lake.
Top photo by Unsplash.