How to Prepare to Study Abroad in Your 30s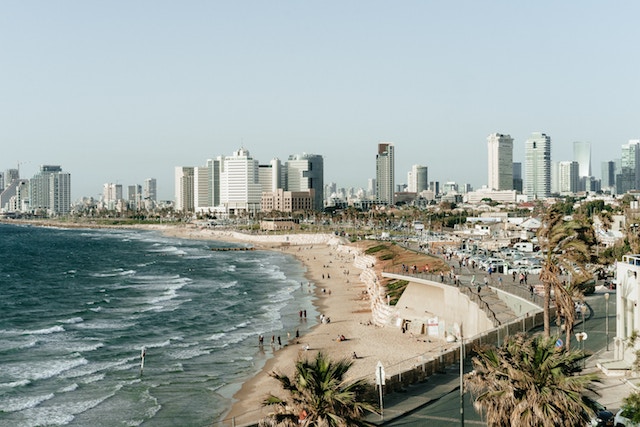 I am not a traditional study abroad student. I'm almost 33 years old and naturally set in my ways, even though I have moved around quite a bit in the last 8 years. I am also very accustomed to the Monday through Friday, 9 to 5 desk life. However, here I am, preparing for my first time across the Atlantic, and my expectations are based on nothing but blogs and articles written by those who have gone before me.
There have been so many things to take into consideration to make this happen. So I want to share a few with those of you who may want to study abroad in your 30s but might feel like you're too old (you aren't!).
How to Prepare to Study Abroad in Your 30s
Figure out the finances
This may seem to be the most daunting part, but it's definitely the first step. When I realized that I really needed to study abroad in an immersion environment in order to develop my language skills to my desired level, I created a budget. I researched programs and figured out the costs. Some of the things you'll need to account for are tuition, housing, living expenses abroad, bills that need paid at home (car payment, insurance, cell phone, etc), and travel costs to get to your destination. If you don't already have a monthly budget for yourself, I strongly suggest creating one. This will help you figure out exactly how much you can save each month.
To increase the amount of money I could save, I moved back home to my mother's house at the ripe old age of 30. I gave her a rent check each month, but I still saved a ton of money. Without that, this trip would not be possible. I even saved enough to take her on a cruise next summer!
In order to pay the tuition, I ended up rolling over an old 401k into an IRA, which allows you to withdraw without penalty for qualifying education expenses (keep in mind that you still have to pay income taxes on whatever you withdraw). I used this for tuition, but I saved for everything else and have been paying out of pocket for things along the way. I even qualified for a small scholarship through the school! I did not go into any debt for this trip. Things will come up (such as my paid-for vehicle dying), but know that it is possible!
Know that you aren't too old to experience dorm life
When I tell people that I'm going to study in Israel, they ask if I am afraid. They are generally thinking of the conflict that tends to affect the region, but what actually scares me the most is the idea of living in dorms with people in their late teens and early 20s. I've lived alone (and, most recently, with my mother, who is like a very respectful roommate) for so long that dorm life is a terrifying notion.
I ended up choosing my program specifically because, although you share a suite, everyone has their own air-conditioned room. Sharing a room was a dealbreaker! Although I am nervous, I am counting on a common bonding factor: we are all there for similar reasons, and hopefully we can all find ways to enjoy our new temporary home together. If nothing else, I will try to woo my new classmates with my cooking skills.
Welcome the challenges
There are certainly challenges that go along with doing something like this. For me, those include leaving my beloved pups behind, taking leave from work, missing holidays, and maintaining a gluten-free diet. I am extremely fortunate to have my mom, who will care for my babies while I am gone. Without her, this trip would not be possible.
I really wasn't sure what would happen with my job, but I approached my boss about it and told him I wanted to study abroad. I told him how long I would be gone, and he was very supportive, allowing me to take over three months off (unpaid, of course). I also have a super amazing coworker/friend who is taking over a large portion of my job while I'm away. Knowing I have a job waiting for me (and a capable person handling things) when I return is huge.
How to Prepare to Study Abroad in Your 30s.
I also highly recommend finding a penpal (Skype pal) in your destination country. I found an amazing friend back in 2012, and we are very excited to meet in person next week! I now have a place to go on breaks and holidays that will be my home away from home, and I know we'll have the best time celebrating holidays together.
As for the ease of eating gluten-free in Israel, I will have to report back on that later. For now, I have bought healthy snacks to bring on the plane.
I am really looking forward to documenting my journey for you all! Whether you'd like to study in Israel or anywhere else, I hope that my experience can help you plan for your own adventure.
Photo for How to Prepare to Study Abroad in Your 30s by Unsplash.