Does Traveling Really Change Your Life?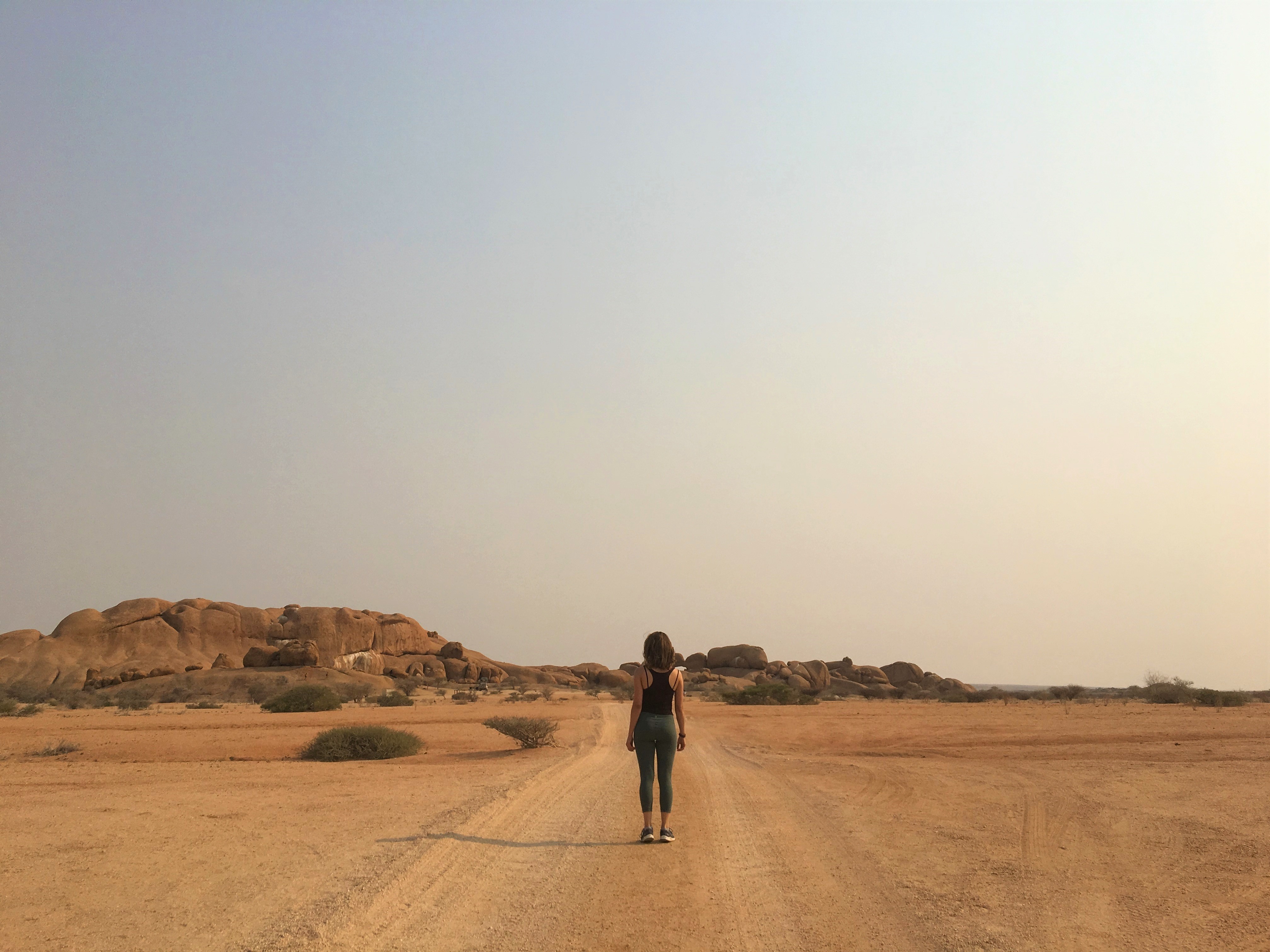 You may have heard your friends or relatives with wanderlust talk about "finding themselves" during their recent adventure abroad. Although this sounds cliché and maybe a bit dramatic, it reflects a common feeling that travelers have when they experience a culture shift: that travel can change your life.
Living in Botswana was a huge culture shift from my American lifestyle. I learned a lot about Tswana culture, but I was surprised by how much I learned about my own. Our home culture often acts as a baseline, and we judge other cultures according to how they differ or resemble this baseline. Immersing myself in a completely different culture shifted my baseline, and I started to see the world differently. I realized parts of my personality, my relationships, my daily routine, and my problems were culturally specific and did not reflect the rest of the world.
When I returned home, a lot of things that used to be important to me weren't anymore. I had different views on some of the issues I was passionately stubborn about before. I also better understood how my culture operated, and how outsiders perceived my culture.
A better understanding of cultural relativism was one of the greatest rewards I took away from studying abroad. It has a brought me a sense of self-awareness and appreciation for diverse ideas that has shaped my current life goals. So I will add myself to the list of stereotypical travelers who declare "Traveling abroad changed my life!" But as I learned in Botswana, you can never really avoid stereotypes.
These are some of the most meaningful revelations I had about my culture from a Tswana perspective.
Does Traveling Really Change Your Life?
A different kind of professionalism
Before I went to Botswana, I had pretty much mastered the role of being a respectable, young professional. I was well put together, eager to help, passionate about my work, and respectful but reserved with my coworkers and supervisors. As a result, I treated my personal relationships at and outside of work as secondary, and viewed them as a distraction. I didn't see the importance of friendships, family, or community in my professional development. Of course, my relationships were important to me, but I thought my own success and development should be put first. Essentially, I strived to be self-sufficient and avoided depending on others for support.
In Botswana, I was surprised by how people interacted in work settings, and how much they emphasized their personal relationships in their day-to-day life and career. They socialized often at work with no effect on their productivity or the amount of respect they were given. In fact, people who were closer with their coworkers, seemed to go further in the long run because they were making valuable contacts. They were developing life-long relationships. This level of personal intimacy at work and school is probably an extension of Botswana's strong cultural value for community. They often help each other out and they don't mind a little overlap in one's work and social life.
Humor has a way of uniting people.
Batswana (people from Botswana) also love humor. My professors and supervisors often made jokes to lighten a situation. It felt inappropriate to me at first because I was taught to always be serious at work–until I realized the true value of humor. Humor has a way of uniting people. It can make you more relatable. It can help people remember what you have to say, or make a boring job more fun.
I still remember the few searing hot days I had to cut down trees at Mokolodi Nature Reserve. I was so cranky and annoyed that they made us do it in the afternoon instead of during the much cooler morning shift, but one way we got through it was by joking and playing around while we worked, to make the experience a little less painful.
Once I got back to the US, I still maintained the professionalism that was expected of me. But, I took myself a little less seriously, and I was much better at balancing my work and personal life.
Time is not money
Americans are often characterized by other cultures as being fast paced, something I never noticed until I experienced another pace of life. Batswana do not see time as something that "runs out." They have a very lenient view about schedules compared to Americans, and appreciate the down-time of life. The best part about this mindset is that it gave people more time to engage with one another.
I never realized how much you can get out of your day when you take time to listen to people. When you stop and say hello on your way to the bus. When you smile at the cashier when you checkout. It doesn't seem important, especially in the hustle of city life in the States, but it actually had a huge impact on my stress levels and made me feel more engaged in the community. People remembered me, and not just because I looked different. They were happy when I stopped to chat. Likewise, I felt happy and at ease walking around campus because my friends and classmates always stopped to say hello and have a quick conversation, which would take some pressure out of my day.
Now, back at my campus in the US, I often see my friends around school, but usually we give each other a quick wave and briskly walk along to class. It's understandable since we have classes and deadlines, but the Botswana way did not mean people were getting less done. They were incredibly hard working and had a pleasant attitude about long processes like scheduling classes or waiting in line because they could talk to and support each other. Even though some things took longer, they got it done without devolving into a state of stress and isolation that I often feel at my school and workplaces in America.
Some friends are not forever
When I returned home, not only did I realize I wanted to put more care into my relationships with my friends and family, but I also started to have a new idea about who I should befriend and care about. I realized some of my friendships were based on superficial motives and didn't satisfy me anymore. It wasn't that all my friendships in Botswana were incredibly deep. But, meeting people from such different backgrounds made me realize how much I still had to learn. I started to seek out connections with people with diverse experiences and insights. I didn't necessarily care about the things we had in common. In fact, I was more interested in what we didn't have in common, because I wanted friends I could learn from and grow with.
My female friendships in Botswana were particularly fulfilling due to our shared frustration with the patriarchy around us. When I got home, I craved those similar connections that I just didn't feel anymore with a few of my friends. So I lost some friends and made new ones, but that is not uncommon when your outlook changes.
There are an endless number of ways in which Tswana culture changed my perspective, but these are some that have had the most positive influence in my life. I hope they motivate you to seek out the potential "life changing" aspects of travel that many have trouble putting into words.
Photo credit for Does Traveling Really Change Your Life? by Callie Oliver.