How to Discuss Travel with Fearful Families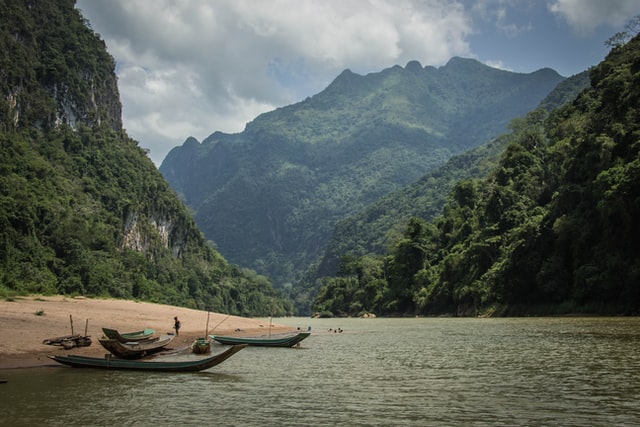 My first big trip abroad was nearly two years ago, when I spent a semester studying in Buenos Aires, Argentina. The experience itself was stellar, but the preamble that ensued before I relocated to a different hemisphere was less than ideal. My family didn't understand my decision to study abroad, and from that confusion arose fear.
In retrospect, I understand why we had such miscommunication in the months leading up to my trip. But in the moment, their constant questions left me defensive–and, honestly, a little angry. Now, as an avid global traveler, here are five things I do differently when I talk to my family about my next big international experience.
How to Discuss Travel with Fearful Families
Plant the travel seed early
I'm planning a trip for next winter, and I'm already dropping it into everyday conversation. This doesn't have to be direct (i.e. "Hey Dad, I'm going to spend a month in Panama next year. Thoughts?") but it does have to be tasteful. I usually mention that I'm putting some money in my travel fund. Or I'll say that I read a great article about Panama City's beaches and can't wait to see them myself. Sure, this isn't always possible — especially when spontaneous trips are perpetually on my radar — but it helps for the big ones that can seem the most intimidating.
Start with logic and have conversation plans

I thoroughly skipped this step when I left for Argentina. Now, it's one of my first points of contact. Parents and relatives love logic, and they love when they know we've thought out what, in their eyes, is a high-risk plan. When I told my family I was going to Medellin, they berated me with news about kidnappings and questions about safety. My approach was to discuss my trip like I would lay out an argument in an academic paper: no ethos or pathos. I explained the research I'd done on the country and acknowledged my full understanding of the States' travel warning for Colombia. This didn't make the questions stop, but it made them a little less accusatory.
Be humble
I still struggle with this one, especially as I get older. Pre-Argentina, I was quick to play the "I'm an independent person" card. This seemed foolproof. I told my family I could afford to pay for the trip myself, so it was my right to go. This approach isn't inherently wrong. However, my delivery was entitled and bratty, which escalated the tension in future conversations. For me, having the ability to pay for a trip on my own is a requirement for any type of travel, but here was an example of a time when my logic should have been replaced with a little empathy and compassion. My family wasn't worried about money. They were thinking about my safety. Asserting such a claim undoubtedly made them feel as if I were misunderstanding them. As a result, they probably felt like I was invalidating their worries.
Provide them with contacts and emergency numbers
Even if my plans change, I do my best to make sure my family has a rough idea of where I am in the world. I always try and give them the contact number for my homestay or hostel. That way they know my home base. I also make sure to let them know the days I'm traveling to a new city or country. This helps them feel like they have a little control in case something happens to me, but I also feel safer knowing that if I don't text my sister in a day or two and something had happened, she'll make a phone call to find out where I am.
Assess the risks and go from there
I've never cancelled a trip because my family didn't understand it, and I don't think I ever will. My dad worries like crazy whenever I go abroad. However, he always tells me that if I'd regret not going, I should do it anyway. That's the single most influential advice I've received in my life, and I think about it every time I travel. If I can't get a destination out of my mind, I go. I've been lucky enough that my family understands that mentality.
My improved delivery has helped to make my travel plans a little more digestible to my family. Whether traveling across the state or around the world, I've found direct communication with my family to be key.
Photo for How to Discuss Travel with Fearful Families by Unsplash.