Discovering Handmade Treasures at Budapest's Gozsdu Bazaar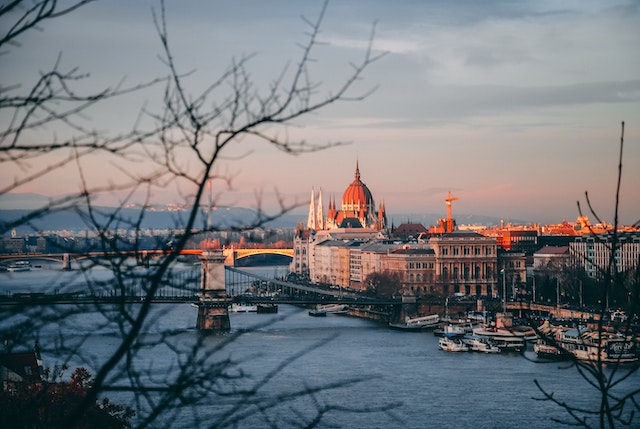 If you've never been to Budapest, the time is right to go. If it's been a while since you've visited, go again. I found myself spending a few days in this iconic city after last passing through nearly 10 years ago. Over the past decade the city has grown up and truly become a cosmopolitan hub mixing old and new, trendy and classic.
One of the best ways to get a taste of the city's incredible art and handmade goods scene is to visit the Gouba Gozsdu Sunday Bazaar. Originated in 2010 and held each week from 10 a.m. to 6 p.m., this collection of more than 50 sellers features everything from handcrafted porcelain pottery and ornamental glass work to art prints, organic soaps and a large selection of jewelry.
This Sunday market is tucked into the walkway of the "Gozsdu Court," a pedestrian-only area linking two Király and Dob streets in the city's Erzsébetváros neighborhood. The brainchild of influential 19th century lawyer Mano Gozsdu, the original court begun in 1900 consisted of seven buildings interconnecting via six courtyards.
These row houses were a bustling commercial center but fell into disrepair in the latter part of the 20th century. Now, the entire area has been revitalized as a mixed use commercial-residential space, with the passageway dotted with permanent retail, restaurants and pubs with living space above.
Definitely plan on not rushing when you visit the Gozsdu Bazaar. The cafes are excellent spots for people watching.
During the week, pedestrians use the Court to connect between two of the city's most popular thoroughfares, and on Sundays, the walkway is filled with small tables and booths staffed by artisans from all over the city.
Reminiscent of the famous Portobello Road Market in London, shoppers can peruse unique offerings as they spend time gazing above at the architecture of the surrounding buildings while also stopping to enjoy the day with a coffee, meal or beer at any of the stylish bistros and restaurants all along the way. On Sunday mornings, the restaurant patios are filled with locals enjoying breakfast or brunch; by later in the day, you'll find groups and families catching up over a cold beer or a refreshing wine spritz.
Definitely plan on not rushing when you visit the Gozsdu Bazaar. The cafes are excellent spots for people watching. I met up with my boyfriend after spending an hour or so browsing and enjoyed a classic Hungarian goulash paired with a traditional pilsner for a taste treat.
Cash is king here so bring lots of Hungarian Forint; your bags will be overflowing with unique handicrafts. Some merchants will bargain, while others have set fees. If you are purchasing multiples of a similar item, be sure to at least ask for a discount per piece.
The bazaar technically 'begins' at Király Utca 13 but you can also enter from the Dob Street side as well.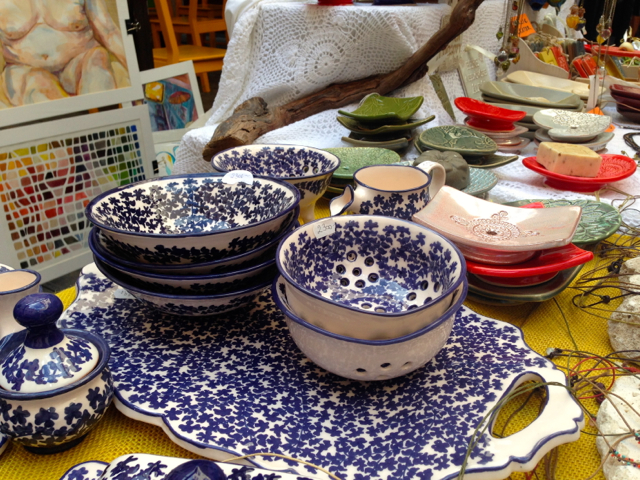 Top photo credit by unsplash.