Meeting Artisans in Colombia and Ecuador: In Conversation with Mandy Nagel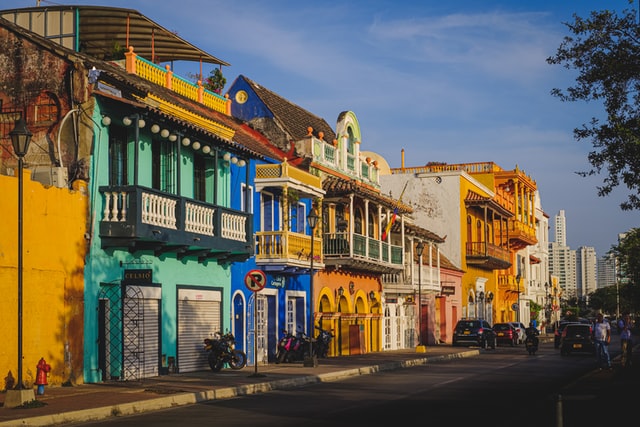 Mandy was meeting artisans in Colombia and Ecuador for her fair trade, eco-friendly jewelry and accessory business back in the USA. Here's a glimpse into what she learned during her travels.
Tell us about yourself! What do you do when you're not traveling the world? Where do you live? What made you decide to go to your most recent destination?
My name is Mandy Nagel and I'm the founder of I Thought of You, an eco-friendly, Fair Trade, and ethical jewelry and accessory shop that creates positive change for people in developing countries. My recent trip to South America was to visit current artisan groups we work with and to explore to find new groups to work with on future lines. This trip's time was divided between Colombia and Ecuador.
How long did you go for? How did you spend your time?
Trips like this typically take 10-20 days, this trip was 13 days. Time was divided between meeting and working with our artisans in their workshops, making new friends with people around the villages, and scouring some of the more "off the beaten paths" to find talented artisans we can work with on new products. We love to add new groups from different regions to add to the unique styles in our current line while adding new colors, materials, textures, and looks.
What were your most memorable experiences? What were the biggest disappointments?
Memorable moments: Inspiring conversations with our artisans while rekindling old friendships. It had been about 14 months since last visiting this group of kind-hearted women, but it felt like it was just yesterday that we had seen each other. Their genuine passion for handcrafting beautiful jewelry is only matched by the joy they have in creating a beautifully upcycled piece. This group creates our Made From Fruit line, utilizing discarded orange peels, seeds from acai berries, and coffee beans to create a product with a beautiful story behind it.
Disappointing moments: For working trips such as this, we always hire drivers since we are out and about, making many stops, each day. Careful research and planning goes into selecting drivers, both to ensure safety and to ensure a fair value. Twice on this trip (out of our four total drivers), we were charged a different price at the end of the route from what was originally agreed upon. I feel that women especially are targeted with this problem.
What do you wish you knew before you went?
No matter how much preparation goes into a trip, it's likely that I'll finish the trip or to return home sick. Local water causes sickness for people who are not used to it, despite being very potable for locals. Sometimes access to bottled water is limited (or nonexistent) and you must make the choice to go thirsty or have a drink that may have consequences down the road. I wish I knew how to better prepare for this, but I consider it a small price to pay for work I find so rewarding.
2009: Visiting with the men and women of Zambiza. This area was previously a garbage dump but is now a recycling center. These talented artisans clean then upcycle the materials they find into home decor works of art.
Is there anything that women specifically should know before they travel to your destination?
Of course everyone is aware of the Zika virus, so I made sure to take necessary precautions before arriving to South America. I was pleasantly surprised to find many less bugs (especially mosquitoes) than I thought there would be. Regardless, I was sure to apply proper bug spray and wear light colored clothing to further protect myself from the virus.
Top photo for Meeting Artisans in Colombia and Ecuador: A Conversation with Mandy Nagel by Unsplash.