Adventure Sports in Wales: A Conversation with Daisy Cropper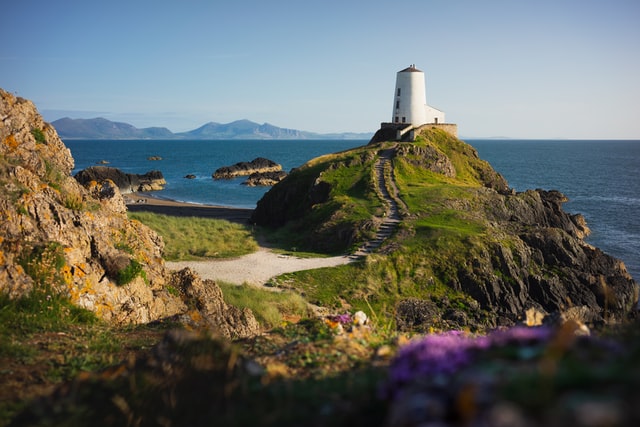 From adventure sports in Wales – cliff jumping, hiking to rainy-day pottery, Daisy had a great 5-day trip to the little principality.
Tell us about yourself! What do you do when you're not traveling the world? Where do you live? What made you decide to go to Wales?
I work for travel publisher and online trip provider, Insight Guides, working as a Digital Content Specialist. I travel high and low looking for the best places to share with readers, as well as offering advice on how to make their next trip that extra bit special. We publish guidebooks for destinations around the world and also provide trips online.
I live in London, which is a little different from Wales! The city is huge, hectic and often pretty overwhelming. I travelled to Wales to have some time in the outdoors (something I miss in the big city!), hiking, surfing, camping…
How long did you go for? How did you spend your time?
I visited for five days. Initially I travelled with two friends, where we took coasteering lessons, swimming through currents and jumping off cliff-sides. We also tried our hand at surfing along the Pembrokeshire coast, and – of course – visited lots of pubs! A rainy afternoon also saw us visiting the ceramics cafe in St David's, for a little (slightly childish) craftwork.
After this, I walked along the coastal path for three days on my own. The coast Pembrokeshire is beautiful and dramatic, with rugged cliffs, secret bays and pretty meadows.
What were your most memorable experiences? What were the biggest disappointments?
Highlights were jumping off a cliff: we were meant to be streamlined, I freaked out mid-jump and ended up looking like an amateur spiderman. Plus, waking up to a view of the cool, calm sea and the glorious sunshine from my tent.
The biggest disappointment was the unpredictable weather! The last day of hiking was a bit of a write-off!
What do you wish you knew before you went?
How much fun the hiking would be – I would have planned more days and a longer stretch.
Adventure Sports in Wales: A Conversation with Daisy Cropper.
Any favorite restaurants/hotels/hostels/sites you'd like to recommend? Tell us what made them great!
Whitesands Bay is great for surfing but gets very busy in the high-season. Visit in the early morning to have the waves to yourself.
The Creative Cafe in St David's offers ceramics painting – the perfect rainy day activity.
The Sloop Inn in Porthgain offers a fantastic pitstop location for a mid-hike lunch. Hearty, pub grub in a pretty, little harbour village.
Is there anything that women specifically should know before they travel to your destination?
Hiking and camping on your own is completely fine. I was a bit nervous at first, this was my first solo trip but everyone was very friendly, welcoming and there were plenty of people happy to help me out along the way.