Conwy Wales: In Conversation with Malena Cahall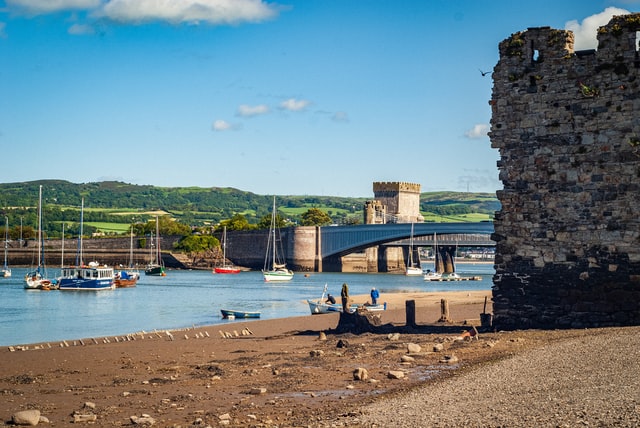 This month, we're interviewing women from all over the world and asking them about their experiences traveling to Conwy Wales. We had the privilege of speaking with Melena Cahall about her experience traveling through Conwy. Here's a glimpse into our conversation.
Tell us about yourself! What do you do when you're not traveling the world? Where do you live? What made you decide to go to Wales?
I own and operate a small travel company called Miles Into Memories Travel out of Raleigh, North Carolina. When I'm not working, I love sports, specifically soccer and adventure sports (sky diving, bungee jumping etc.) I recently had the chance to travel extensively through England, Ireland and Wales – the trip was half for work (I was serving as tour coordinator) and, of course, I added onto the trip for some personal travel.
How long did you go for? How did you spend your time?
I was abroad for 6 weeks and spent a chunk of that time in Wales. While I did travel through quite a bit of Wales, I spent the most time in the charming town of Conwy. I loved spending time by the water, exploring the shops, admiring the castle and of course enjoying some of the local food.
What were your most memorable experiences? What were the biggest disappointments?
The most memorable experience was seeing the littlest house in Great Britain! It was so small and a really fun touristy stop. I would say the biggest disappointment was that I didn't have access to a boat to get out and enjoy the water more. The shore was beautiful and I really enjoyed my time in Conwy Wales.
What do you wish you knew before you went?
I wish I had known more about what the city had to offer. The stop in Conwy wasn't planned (sometimes those are the best adventures) and so I didn't have the time to do the normal research I do before I visit a new city. I typically like to take the time and learn about the culture of the city as well as the must-see sights.
Any favorite restaurants/hotels/hostels/sites you'd like to recommend? Tell us what made them great!
There was an amazing fish and chips shop within walking distance of the sea side called Fishermans Cafe. The atmosphere was amazing, the people were friendly and the food was terrific!
Is there anything that women specifically should know before they travel to your destination?
I would say women who want to travel in Wales should simply use the common sense they would need anywhere else in the world. Try not to walk by yourself at night and always keep an eye on your purse! Overall, I felt pretty safe in Conwy Wales and wouldn't hesitate to recommend it to a friend. Wales is beautiful and well worth the visit.
Related Reading
4 Important Reasons You'll Want to Visit North Wales in 2021
Have you traveled to Conwy? How was your trip? Comment below to share your experience!