Jakarta Indonesia: A Conversation with Rose Paradis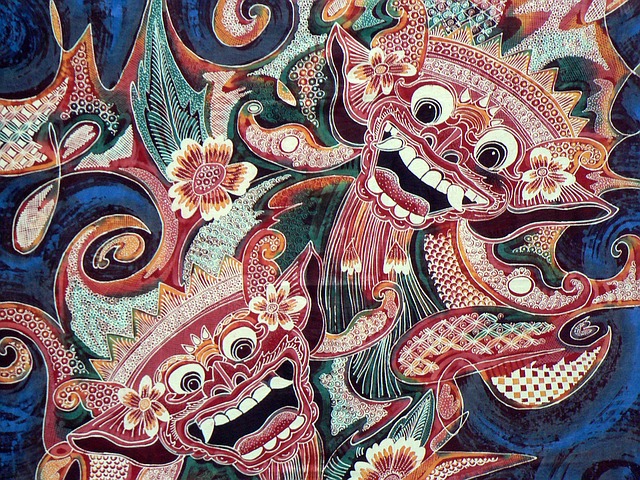 Tell us about yourself! What do you do when you're not traveling the world? Where do you live? What made you decide to go to Indonesia?
I now live on the 'Island of the Gods', Bali, Indonesia's precious tourism jewel. I have been traveling to Indonesia since 1992. I first discovered Bali by accident. When living as an expat in Tokyo in the early '90s, all my friends who came to visit were shocked by the prices of ordinary items and it invariably cost me a fortune to provide even basic necessities. Buying an apple became a luxury item budgeting decision.
I decided that this could not go on, so I offered to host my next visitors in Bali. Accommodation was cheaper, and then everyone could have a great time. Beaches, hotels, shopping and the locals are what everyone falls in love with. I mean everyone!
Since then I started with a yearly birthday in Bali expedition, until finally, after my two kids were born, I moved here.
When I am not traveling Indonesia, I enjoy trips to other great cities in South East Asia, such as Kuala Lumpur, Singapore and Hong Kong, which top the list of my favourite city destinations. As I live in 'Paradise' I always prefer to holiday in a big city.
How long did you go for? How did you spend your time?
As a single Mum with two kids, I have had a chance to work and travel all over Indonesia. From Bali, Java, Sulawesi and Sumatera and all the way to Aceh.
I particularly like to travel to Indonesia's shopping capital, Jakarta. If you want to shop, then Jakarta is one of the greatest places to do it in Indonesia, and rivals KL and Singapore. From luxury goods to the cheapest market items, a girl can go absolutely mad in Jakarta. There are cheap electronic goods at Glodok Market; Pasar Baru has textiles, shoes, watches and clothes; Tanah Abang offers the widest range of textiles/materials as well as clothing and household items–it's indoors and quite clean. The other place to go is Mangga Dua Mall, here you will find the best prices on absolutely anything you can think of. A huge selection of consumer goods and retail items all priced to go.
What were your most memorable experiences? What were the biggest disappointments?
Memorable experiences are always about people and kindness in Indonesia. The average people, and all those who are just on the street, including motorcycle taxi drivers, kids and women selling food and retail goods on the street are some of the kindest people you are likely to meet in the world.
If you fall, maybe because the roads are somewhat shabby, or maybe you weren't looking, several people will stop what they are doing and attend to you, offer water, a phone or even a ride to wherever you need to go. When I am back in the Western world I realize just how much time people have here in Indonesia for others' comfort, it's a part of what makes the culture great.
The people all over Indonesia are extremely polite, humble and very conservative. That is why it is good to know that wearing tank tops and short shorts just will not do for a woman traveling around Indonesia. Even getting to the beach from your hotel, please don't wear beach gear. At the very minimum wear a sarong to cover your bare legs and be a little bit aware of this gorgeous and gentle culture.
Biggest disappointments, as in many places, is the cleanliness of the toilets, which still has a long way to go. You have to bring your own tissues, wet wipes and hand sanitizer wherever you go, even people's private homes will be not what you expect.
What do you wish you knew before you went?
When I first came to Indonesia I, like many tourists, didn't know about the whole of Indonesia, how many different cultures, religions and ethnicities there are here. Because it is often referred to as Australia's backyard, we can often forget that it is indeed a totally different culture with values that are quite unlike ours. I wish I knew that bringing biscuits or donuts is a good idea when visiting someone's home.
I also wish I knew I had to bring enough tampons to last 'forever'.
Any favorite restaurants/hotels/hostels/sites you'd like to recommend? Tell us what made them great!
Things to do in Jakarta: a day out at Ancol, visit an aquarium at Sea World, and swim in the Atlantis Water Adventure Park. It is located on the shores in Jakarta and has great views. It's busy on weekends, be warned. Traffic is horribly congested in Jakarta so choose your day.
Stay at the Dharmawangsa Hotel in Jakarta, a 5 Star Boutique Hotel located in Kebayoran Baru. Beautiful, elegant and in a great location.
Take the kids to Taman Anggrek Mall, they can go ice skating and once again the shopping is awesome, different goods than in other parts of the city.
One other great place to take kids is the Waterbom Park, where there are some of the scariest rides I've experienced on water. It's a must visit, and fun for the kids as well as adults.
A final warning: nothing is located nearby, the point of Jakarta is that it is a vast sprawling city with much to discover.
Is there anything that women specifically should know before they travel to your destination?
Before visiting Jakarta, apart from the bathroom situation, be prepared. Personal safety is always an issue when traveling. Watch you don't leave things anywhere, as they won't come back. I had no experience of bag snatching, but ATMs need to be checked out before using, so make sure there are no weird extra pieces on it. I have found it very safe for a woman traveling alone, but then again, it is all in the attitude. I expect people to be kind and generous, so I am too! Your experience could be different to mine. You should cover your shoulders as a minimum, and shorts and miniskirts are not appropriate. Indonesia's population is on the whole Muslim and it behooves us to be respectful of their culture and etiquette.