Bali and Flores Indonesia: A Conversation with Carole Terwiliger Meyers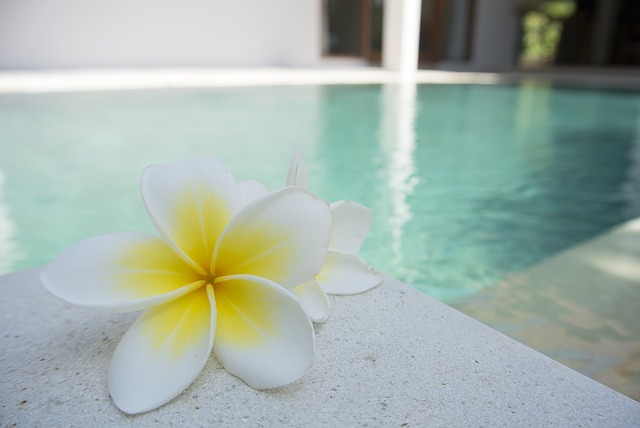 This month, we're interviewing women from all over the world and asking them about their experiences traveling to Indonesia. We had the privilege of speaking with Carole Terwiliger Meyers about her experience traveling to Bali and Flores. Here's a glimpse into our conversation.
Tell us about yourself! What do you do when you're not traveling the world? Where do you live? What made you decide to go to Indonesia?
I am a professional travel writer, and I live in Berkeley, California. My career began with a colicky baby. When I realized he was happiest in a bouncy car, away we all went! My son and daughter now live respectively in Los Angeles and NYC, and so I do a lot of traveling just to visit family. Each of my children now have three children of their own, and when my daughter recently had twin girls I found myself going back and forth to New York more frequently than ever. When I am not traveling, I am luxuriating in being home. Over this last year I have been on the road more than ever before.
I decided to go to Indonesia because I was invited on a press trip, it had always been on my bucket list, and I knew most of the other people going. It was an opportunity I couldn't say no to.
How long did you go for? How did you spend your time?
The trip was for a week–part of the time on Bali and part of the time on Flores Island, the jumping off point for seeing the infamous Komodo Dragons–and our itinerary was packed. Press trips are different from independent travel in that you have a regimented schedule and very little free time. But on the other hand, you are traveling with people who know the area and can provide interesting background. Plus they take care of all the logistics. The down side on this trip is that on Bali we spent too much time in a van and too little time at the beach. The up side was that we spent very little time in a van on Flores Island and had plenty of time on the beach.
What were your most memorable experiences? What were the biggest disappointments?
I was so pleased with experiencing real Indonesian food, but was surprised to find that some of my fellow travel writers weren't as enthused. The night we went for a rijsttafel banquet, three or four of them actually bowed out and went out on their own for Italian. I was so excited to see the Komodo dragons on their own turf, and that experience lived up to my expectations. The island is remote and a protected national park, so even though we only saw four dragons we did hear lots of interesting stories about them and we did get a nice souvenir picture with one taken by a ranger! I also adored a picnic at a pink-sand beach after, where we had a yummy Indonesian picnic and then sat in the warm, crystal-clear water and laughed and enjoyed.
The biggest disappointment was not getting to spend any time on the beaches on Bali. I do wonder what the trip organizer was thinking by depriving us of that!
What do you wish you knew before you went?
I do wish I'd known in advance that I didn't need to take malaria pills. Bali itself does not have malaria problems, but because our trip was relatively last minute that information was hard to confirm before we got there. Fortunately, I didn't take the pills anyway because I was not able to get them in time from my doctor, but I did fret. Flores Island has mosquitoes, but I never needed to use any repellent.
Also, we had been traveling to Indonesia at a time when they were having air problems because a volcano was erupting, and some flights had been cancelled on and off for a while. When I got to the airport, they told me that I had a 50-50 chance of being turned away from my connecting flight from Taipei to Bali. Though I would have liked to know in advance that the trip was going to actually happen, I decided I would go with the flow of it, and if my connecting flight was cancelled I would go into Taipei and explore for a few days. As fate would have it, my next trip would be to Taiwan and Taipei.
Any favorite restaurants/hotels/hostels/sites you'd like to recommend? Tell us what made them great!
My favorite hotel was the Swiss-Belresort Watu Jimbar in Sanur. It was a block from the beach, which I finally had a chance to walk along. I loved the landscaped pool, with tepid water, and I loved that lounge chairs were actually in the water in a shallow area. This hotel felt like Bali should feel.
I also really enjoyed the Indus restaurant up in the hills of Ubud. It is inside a vintage building, very open-air and comfortable, and the Asian fusion cuisine was delicious.
Is there anything that women specifically should know before they travel to your destination?
It is good to know that the majority of Indonesia is Muslim, so dress is generally conservative. Bali is a little less so, but to be respectful men and women both should cover their shoulders, and shorts and miniskirts are not appropriate. I was surprised by the inappropriate clothing of some of my fellow travelers and of tourists in general. I also recommend that you plan to buy a lovely batik sarong as a souvenir (they are very inexpensive) and wear it to cover up when you go to temples.