Learning About Oaxacan Cuisine: A Conversation with Marian Goldberg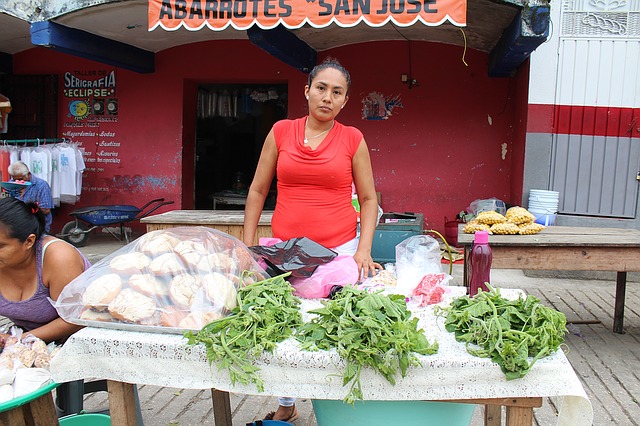 Tell us about yourself! What do you do when you're not traveling the world? Where do you live?
I do travel public relations (including for the city of Tokyo) and itinerary planning to Japan. So, my life is consumed by travel even when I am not traveling. I live in an old house (almost 100 years old) in Rutherford, NJ.
What made you decide to travel to Oaxaca?
I always wanted to visit Oaxaca, Mexico. I had heard about the fresh and flavorful indigenous gastronomy that is not anything like the Tex Mex tacos and burritos we get at home. So, I booked a cuisine and culture tour with Tia Stephanie Tours. A bonus to the phenomenal food were the textile and ceramic crafts and the fact that the trip was over Christmas, so we also had the chance to experience the colorful "Night of the Radishes" festival.
I was traveling with my daughter, who was a senior in high school at the time, and had just finished her fall courses. The trip was great mother-daughter bonding. We enjoyed shopping for hand-strung colored bean earrings and necklaces, buying made-in-Mexico contemporary shoes at bargain prices, and using and improving our rusty Spanish to engage in basic conversations with the local people — especially the women — in the city market and surrounding craft villages. However, our favorite treat was joining the renown Oaxacan chef, Oscar Carrizosa on a morning tour of Sanchez Pascuas organic market followed by a cooking class at his restaurant Casa Crespo.
What kind of cooking class did you take? How long was it, and where was it held? Did the cooking class include any extra activities, such as a visit to a marketplace or a restaurant?
The class was four hours. It started at the restaurant, went to the market, and ended back in the restaurant, where we both cooked and ate.
What did you learn? What were your most memorable experiences? What were the biggest disappointments?
We made a six-course meal plus two traditional refrescos (refreshing drinks):
Quesedillas con Flor de Calabaza y Quesillo (quesadillas with squash flower blossoms and fresh Oaxacan cheese)
Tortillas de masa fresca (tortillas made with fresh dough) with Guacamole and Salsa Roja De Molcajete (red salsa)
Sopa de Flor de Calabaza y Chamiñones (squash flower blossom soup with mushrooms)
Croquetas de Plátanos Machos cheese and bean filled plantain croquettes)
Mole de Fiesta (party mole with turkey)
Helado de Chocolate Oaxaqueño (Oaxacan chocolate ice cream with chili powder)
Agua De Jamaica (Hibiscus Flower Water)
Horchata De Almendra (Almond Horchata made with diced cantaloupe)
I was really impressed that we made EVERYTHING, even the drinks. I was really pleased that they actually emailed us the recipes afterwards, so we can try it again at home (although I haven't yet, I still want to). I like the fact that the group was small — just four people including my daughter and me (excluding Chef Oscar).
I have been on numerous market tours, but this one was especially good, because:
It was all organic, rather extensive, but it was pretty close to the restaurant. It was not the major market "downtown," and I probably would not have found it on my own.
There were many unusual vegetables, but Chef Oscar explained everything. He even elaborated on ceremonial uses of various herbs.
We actually cooked exactly what we bought. Most of the market tours I have been on did not.
I liked the venue of the restaurant. It was traditional style cement, painted colorfully with local tiles, and it was very clean.
We were finished by just after 2 pm, so there was still time to walk around and explore the town.
Would you recommend other women travellers take this cooking class?
Absolutely. Information on the tour that I took can be found here.