7 Types of Vacation Homes You Should Try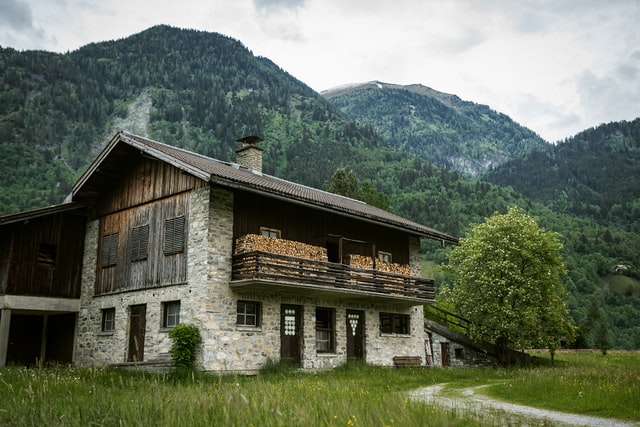 Summer is in full swing in the Northern Hemisphere, and it's about that time to pack up the suitcase and hit the road (or the air) for your long-awaited vacation. You've booked lodging but you're getting a bit tired of the same old hotels. Don't worry, it's not too late to try something new this time around. Before you jet off to your next destination, check out the list below with some unique ideas to add a little adventure to your holiday. Lodging doesn't have to be just a place to lay your head. It can also be part of the excitement.
7 Types of Vacation Homes You Should Try
Luxury high-rise
Maybe you're looking for a bit of a metropolitan holiday. Put yourself in the heart of the city and sleep in style in a luxury high-rise apartment. You'll have access to all the excitement that urban environments have to offer, but also be able to return after a long day (or night) and unwind in your own comfortable space.
A country cottage
Perhaps you want to escape the buzz of the city in the country. Consider renting a newly renovated country cottage. You'll feel a bit like you've stepped into another time, and you can really switch off and disconnect (which is something we all need from time to time). If you're feeling especially adventurous, check out these really unique cottages in the UK – quirky, cute places that will leave a lasting impression.
A wilderness refuge
Looking for a place to get you back out into the wild? Then you'll want to look into some of the top log cabin vacation spots. It's the perfect way for you to reconnect with nature, recharge your mental batteries and have some fun too.
A holiday home on wheels
What's better than taking your home wherever you go? Fulfill your need for nostalgia and RV-it during your vacation. You can choose from large to small motor homes, whichever size meets your needs and wants. You'll be able to finally go on that epic Route 66 road trip you've been talking about.
A lakehouse getaway
Maybe being constantly mobile isn't your style and neither is beachfront. If that's the case, a lake house getaway might be your perfect fit. Tranquil and calm, with access to be the water and nature, lakehouse getaways are a great mix of just about everything you're looking for. There are some fantastic lake destinations out there that might surprise you.
Tiny house hideaway
If you're looking to downsize, try out one of the trendy tiny houses that everyone is talking about. It'll be a unique and interesting way to get a first-hand look at why these places are so popular, and you'll most likely be surprised just how nice and homey they can be.
A European villa
Finally, take your pick from the many unique options that Europe has to offer for villa rentals in places like Tuscany, Provence, Andalucia or Corsica. You'll get that dose of the Mediterranean that always seems to do a body good, and at the same time feel like you're living like a local.
Photo by Unsplash.com.