5 Best Mexico City Neighborhoods for Expats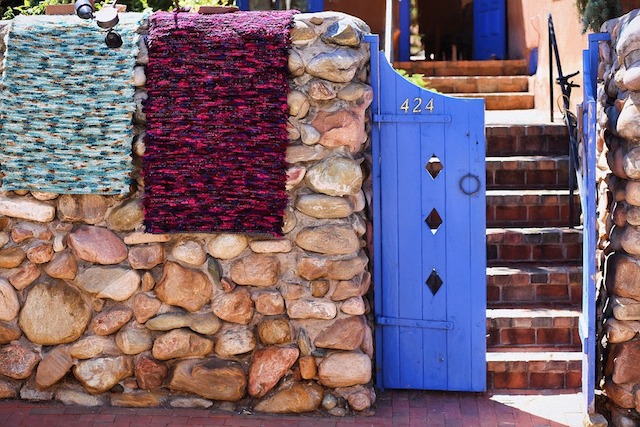 When choosing your neighborhood, or "colonia" in Mexico City, your top concerns should be safety and convenience. Though some remote neighborhoods are safe and cheap, they may not have good public transportation options. Public transportation in Mexico City is not very convenient or stress-free, so do yourself a favor. Live close to where you work.
Here are the top five expat neighborhoods in Mexico City:
5 Best Mexico City Neighborhoods for Expats
1. La Condesa
La Condesa is a cute and small neighborhood located to the south of the city center. Walking down the street in Condesa you are very likely to hear people speaking French or English, and you can literally meet people from all over the world. It's a very nice, green, hipster corner of the city with lots of cafes, restaurants, bars and clubs.
At night, Condesa becomes the destination for going out, and the streets are crowded with people of all ages looking for places to have dinner, get a drink or party. The variety of clubs is impressive, from salsa spots with live Cuban bands to bars with electronic music. The party doesn't end until the morning.
Condesa is not only a party neighbourhood, but it also has a lot of parks, and is very family friendly during the day. It is probably one of the greenest neighborhoods in the entire city. Bike lanes, jogging tracks, yoga studios, outdoor yoga classes, parks, and pet shops make it a really pleasant place to live.
The buildings in Condesa, which are pretty old, look cute from the outside, but might not feel as nice on the inside. Some people believe that earthquakes are felt a lot stronger in Condesa.
2. Polanco
Located north of Condesa, Polanco is one of the most upscale neighborhoods in Mexico City with very high rents. Polanco is the city's business center, where many companies have their headquarters. If you've come to Mexico City to work at your company's international offices, your workplace is sure to be located nearby. Polanquito, the neighborhood's center, has tons of restaurants and cafes. Though a little pricy, many of these restaurants serve fantastic food. Polanco is also the place to shop for luxury goods.
Compared to Condesa, Polanco is much quieter and less crowded in the evenings. So, if you have a family and want a quieter lifestyle, Polanco might be a great choice.
Keep in mind that Polanco is not that easy to reach by public transport; you'll need to own a car if you choose to live here.
3. Coyoacan
Coyoacan, a neighborhood in the south of the city, is a beautiful place with colonial architecture, and a lot of famous residents. Among those was a famous Frida Kahlo, whose house is now a museum. Coyoacan will make you feel like you actually live in Latin America because of its historical architecture and artisan markets.
The rent prices are much lower than what you would find in Condesa. Yet, this neighborhood is not easily accessible by public transportation.

4. Santa Fe
Santa Fe is another business district located in the west of the city. It is a new neighborhood that is literally built on top of landfills, and is now it is full of office buildings, nicely made highway roads, a residential area and several university campuses. It is probably the most modern looking neighborhood of the city with the biggest mall located right in its center. The rent prices can be high, so be prepared to pay for the comfort.
To get to Santa Fe, you will need to drive through a poor area, which may not always feel safe.

5 Best Mexico City Neighborhoods for Expats
5. Napoles
Napoles, located to the south of Condesa, is the smallest colonia in Mexico City. It is a very small and family neighborhood, and has a World Trade Center in its center. You can reach Napoles by metro, metrobus or regular bus, the rent prices are decent, and it is relatively safe.
All of these colonias have all of the conveniences you might need including banks and ATMs at each corner, supermarkets, drug stores and multiple laundromats. There are also two kinds of local markets, including a permanent market place, which is open every day of the week and offers a variety products, including a lot of imported Colombian products. The second type is the weekend market, with two in Napoles and Polanco, where you can find anything you might need, including food, clothing, home supplies, breakfast, lunch or dinner.
Photos by Pixabay.